This blog is still "fresh out of the oven," if you can put it that way. I've just transferred to blogspot due to the fact that wordpress was unable to supply me with the "editing HTML" ability. So here I am.
Since this is my first post, therefore, I guess its a new start all over again. = ) In a way, I shall be able to update and hopefully keep my readers reading my blog. Don't give up on me just as yet. Anyway, just a slight update.
Church today was good. I had my much needed rest and for the first time in a very long time, I wasn't up there on the drums, the piano, the bass guitar, or even doing back-up. It was a much needed rest I would say.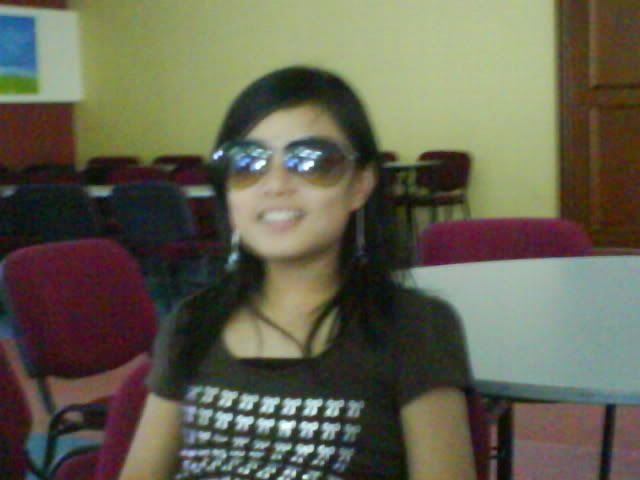 Carmen; always ready for the camera.
Well, everyone went back early today, so there was no practice whatsoever. Anyway, I'm still contemplating a lot of things on my mind. Today's message was good however.
Still have a lot to do, like transferring all my previous blog links here, as well as to settle my widgets and everything else. Its gonna be a bit of a hassle, but heck, I have time to do it anyway. Just feeling a tad bit lazy. Well, I'm keeping my fingers crossed that blogspot will not give me any problems like it did previously.
Till then, welcome to Matt's new blog! = )
Signing off,
Matt