Listening to: One Thing - Planetshakers
Gonna try and squeeze in 3 days worth of post. Its not that many. Okay, maybe its quite a bit but I've blogged longer posts before. So this should not be a problem. Lets get started...
Friday, 29th August 2008
Was in the new church almost the whole day, helping out with the sound system, as well as carrying loads of boxes and cables throughout the whole day. Came back with aching muscles, I can tell you that.
Little Christina. Cute much, no? = )
Saturday, 30th August 2008
Woke up early despite sleeping late the previous night to attend Vineyard's Family Day. Reached there promptly at around 9-ish and spent about half an hour there buying breakfast and lunch. Talked to Lerry for a while, but could not talk much due to the fact she was busy.
Vineyard Church Family Day.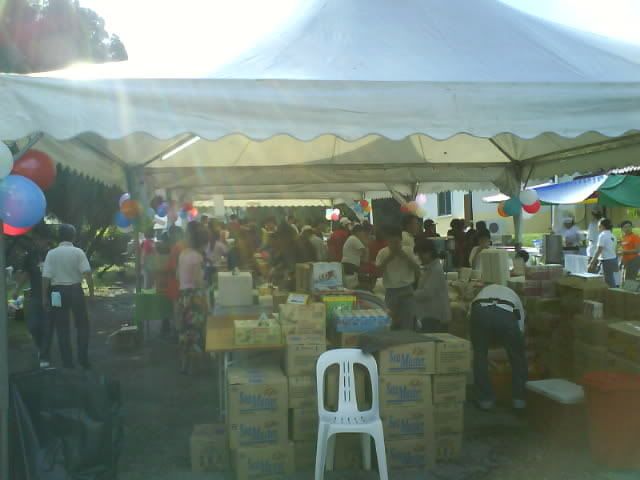 Already bustling with activity at 9am.
Lerry and Andy. Came mostly because of her. Haha. xD
Matt and Carmen @ church. No idea what the tongue was for...
Barney being gay. Haha, classic! BUT, he's straight. Just to clarify things here.
Finished pretty late, and reached back at 7pm-ish. I was dead tired I could tell you that. Celebrated Merdeka on my bed, trying to doze off to sleep with the insanely loud fireworks going on behind my house.
Sunday, 31st August 2008
MERDEKA! For some reason, this year's merdeka celebrations were a lil toned down and to be honest, I did not feel any hype whatsoever. Today however was a really good start to my hope of a fresh start. Too much drama happening all around me sometimes. xD
Today was the day where HCC moved to its new premises and had our first service. It was exciting to say the least.
Half filled.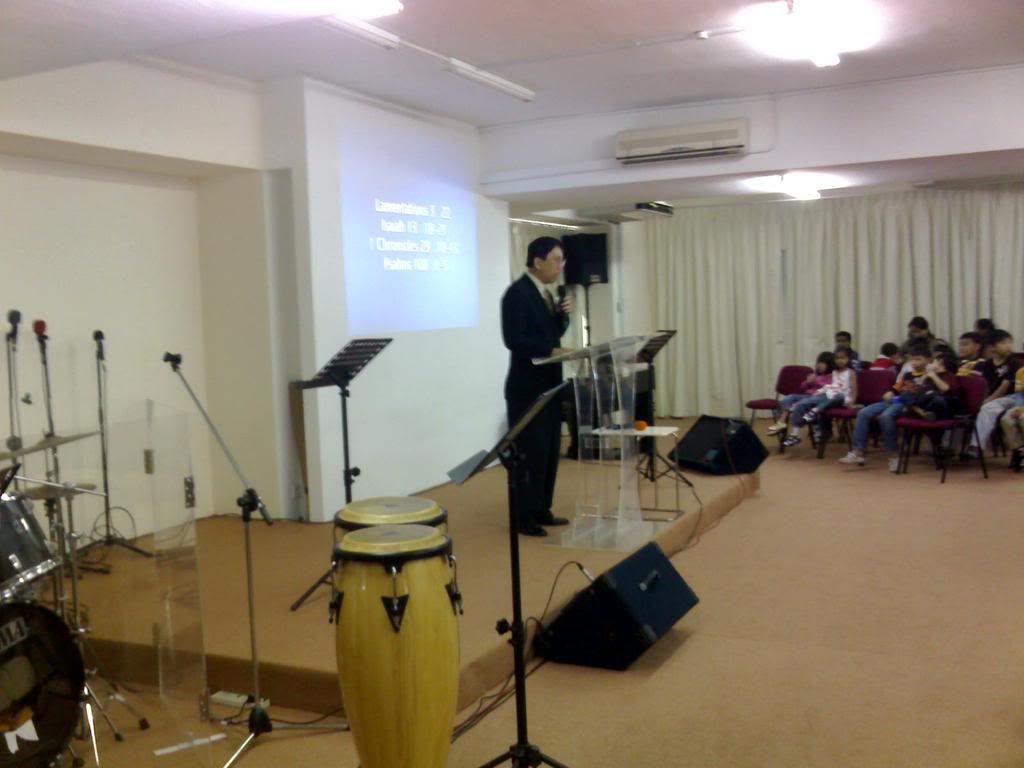 Dad opening the service.
Worship team for today, or part of it.
Pastor Ronnie Chin was today's speaker.
Had lunch nearby with the youth where they had really really value for money set meals.
Butter rice + blackpepper chicken + chicken soup + ice lemon tea.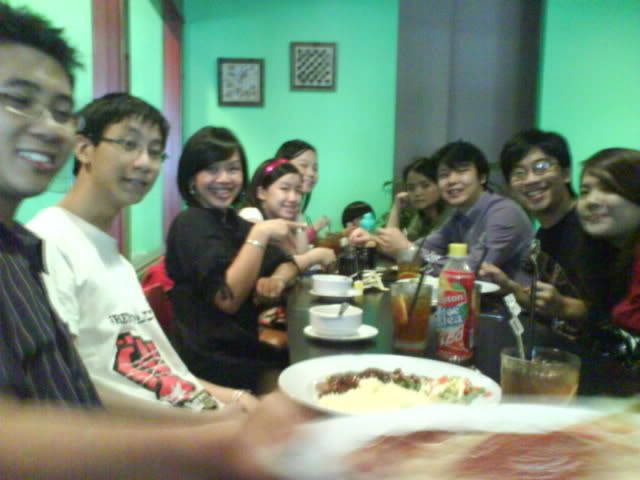 Most of the youth during lunch. = )
After lunch, we adjourned for our very first Youth Fellowship (YF) under new leadership at new premises.
Our speaker, Uncle Michael.
Ending YF with games.
Had a short practice for next week's worship and then headed home about 5pm. Alright, I'm done. Off to finish the rest of my assignment. Have a good week.
Signing off,
Matt