Matt is officially a degree holder.
*applause*
It's been a long time coming, and I never thought I'd say this...
But, I miss the life of a college student.
Those times when all you gotta worry about is where you gotta go for lunch.
Times when laughter abounds and jokes are thrown all over the place (and at literally anyone).
Times when classes were canceled, and 1 Utama was the default location to head for a movie.
Now that the chapter is behind me, here are the pictures taken on that day.
Picture credits go to Dad, Nic, and whoever else that snapped. = )
KBU Convocation 24th October 2009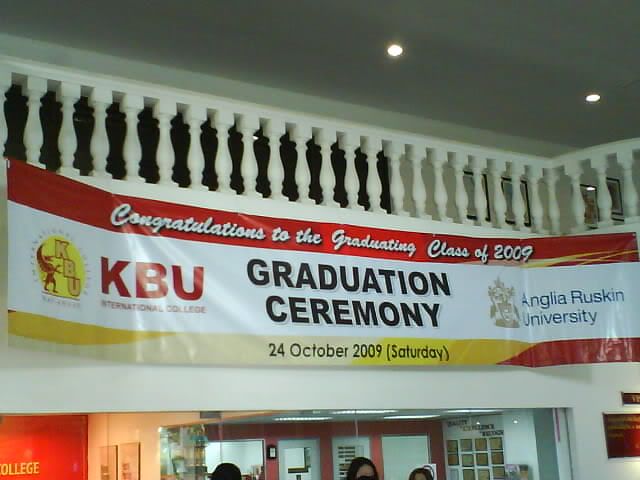 Graduation Ceremony 2009.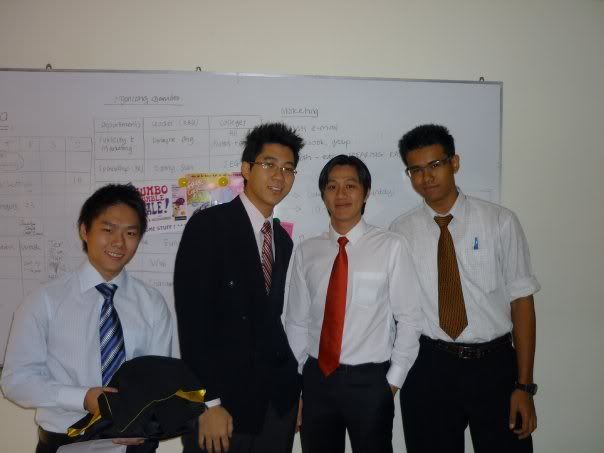 Pre-convocation. From L-R: Larsson, Matt, Danial, and Dines.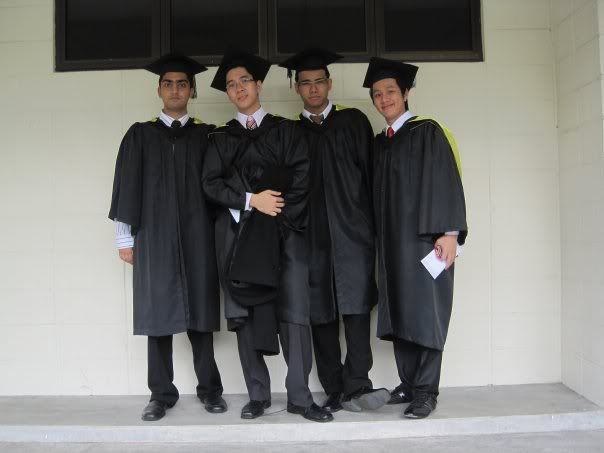 From L-R: Adam, Matt, Dines, and Danial.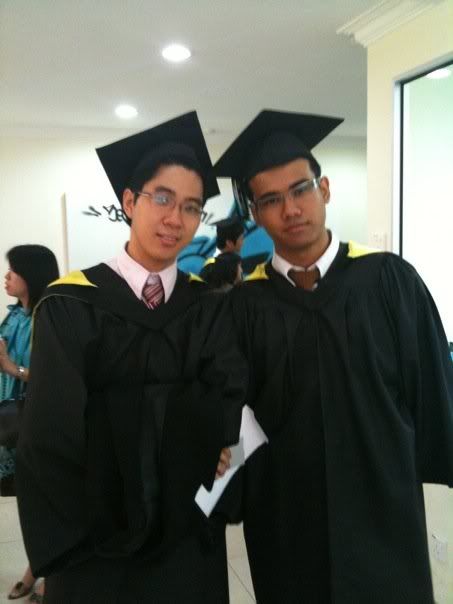 Matt & Dines.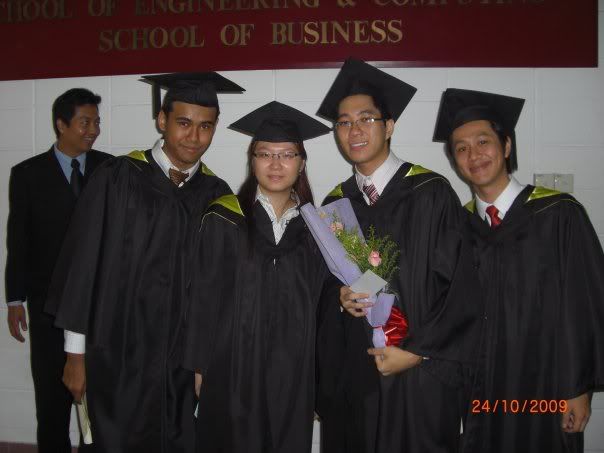 From L-R: Dines, Lingz, Matt and, Danial.
From L-R: Adam, Lingz, Dines, & Matt. What's wrong with Adam? We'll never know.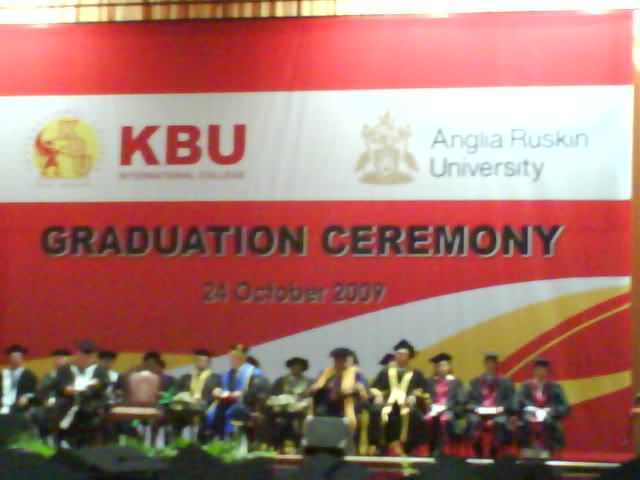 The academic dean.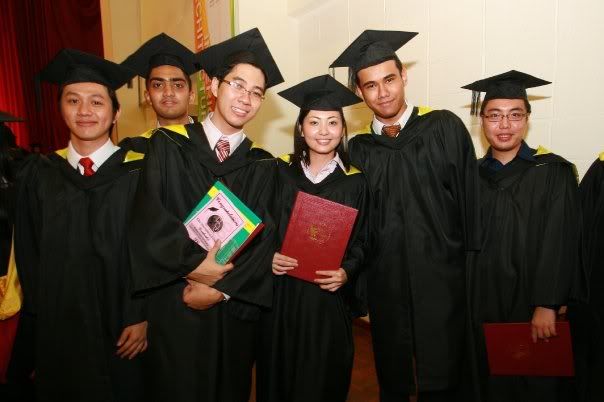 Rawr!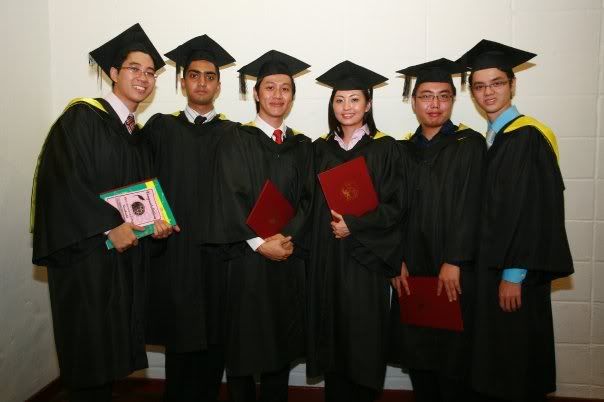 The flower among the thorns they say.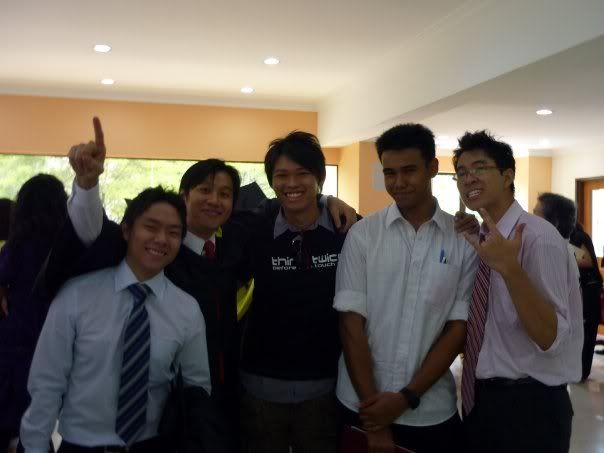 Our next conquest: to take the world by storm.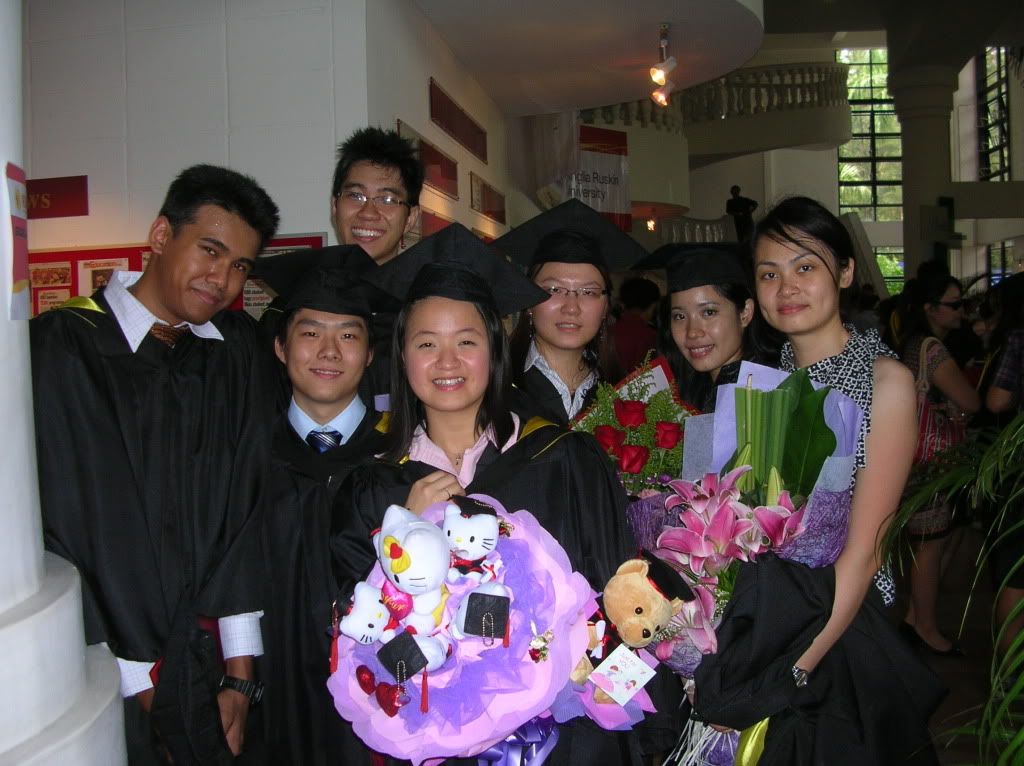 To new beginnings and ever-green friendships.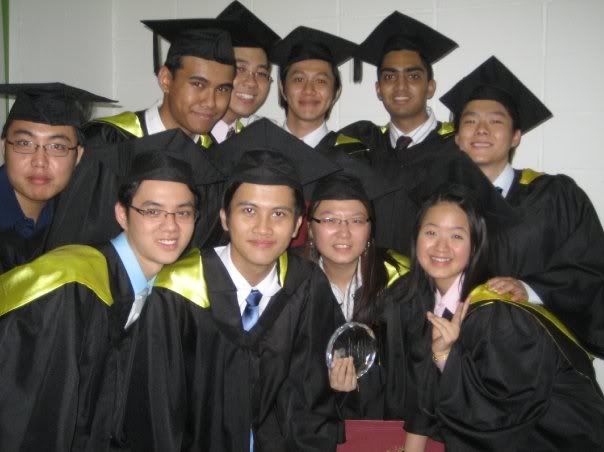 The people that kept me going everyday, my crazy bunch of friends. = )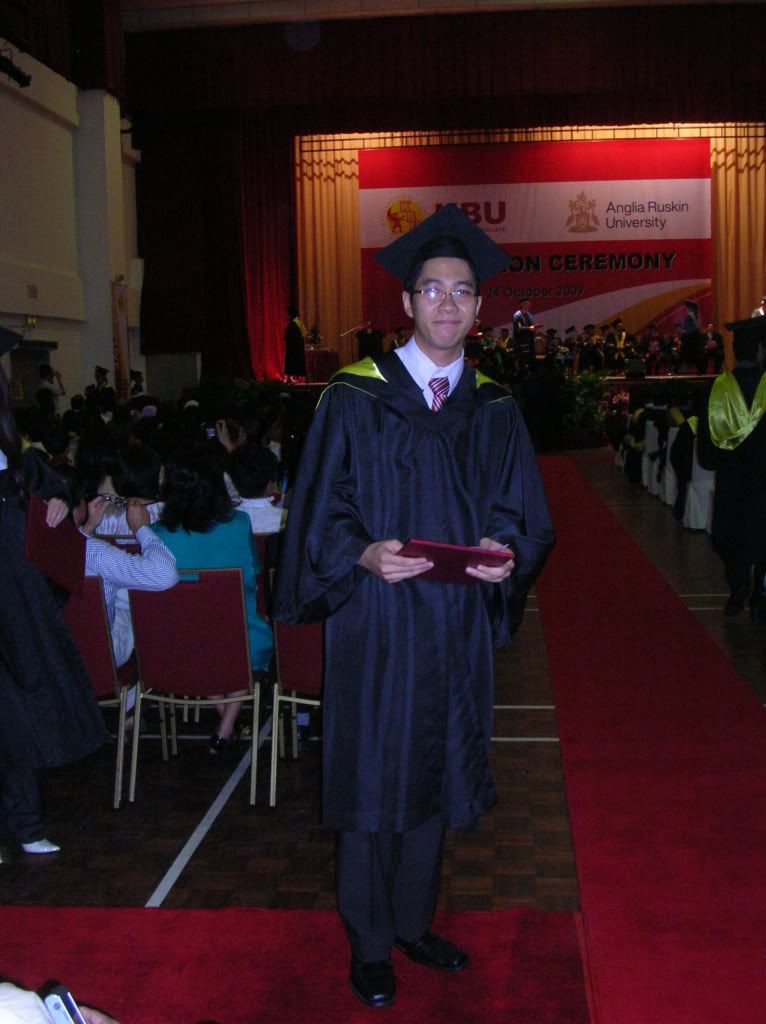 *snap snap*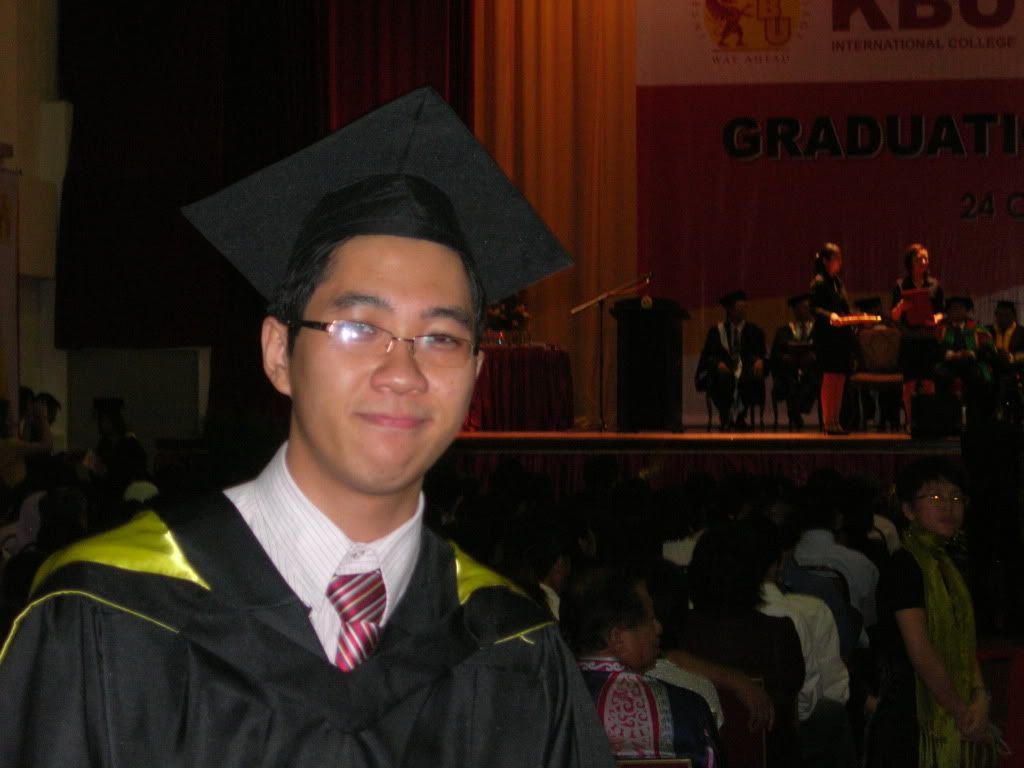 Random.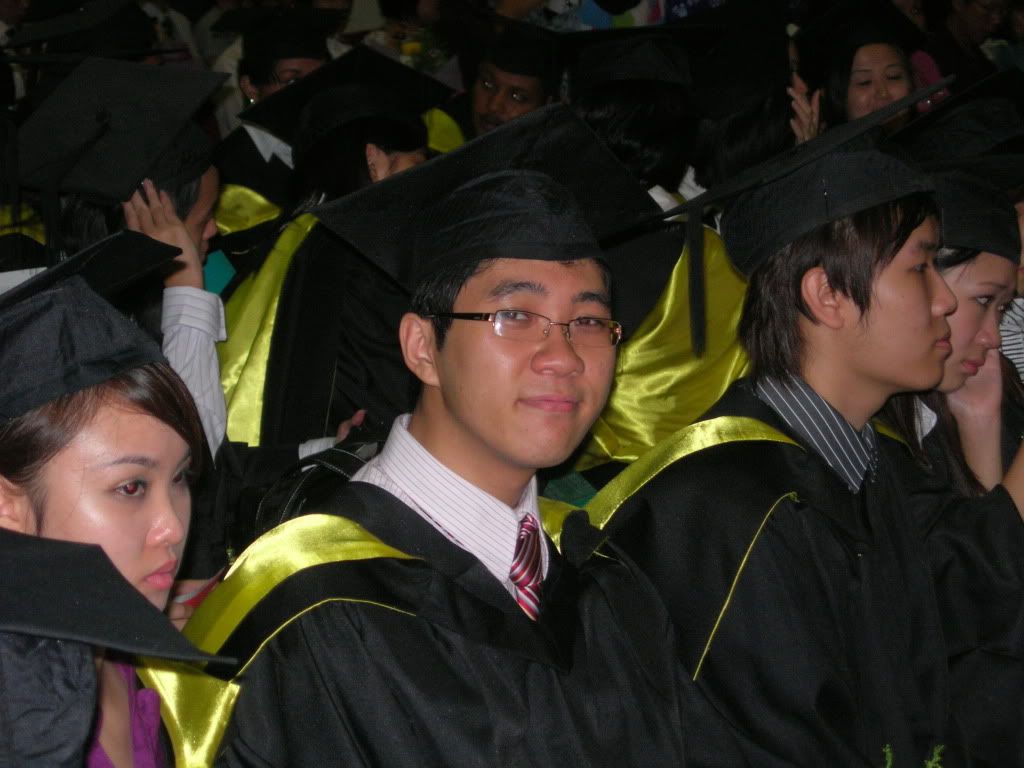 Random #2.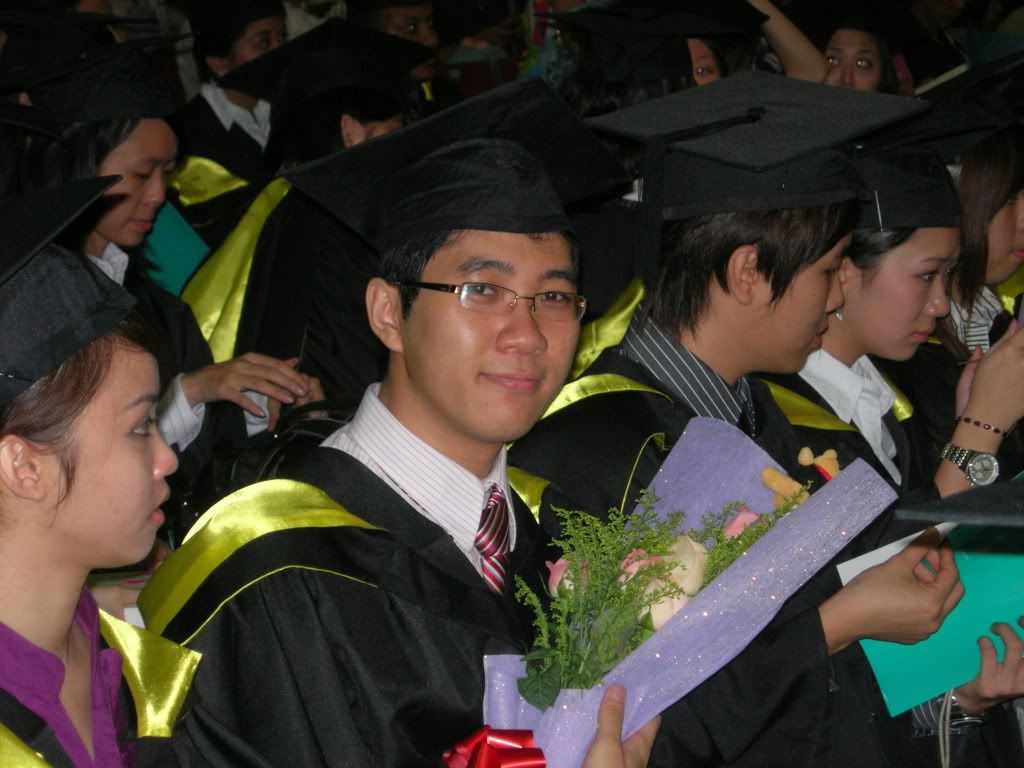 Random #3.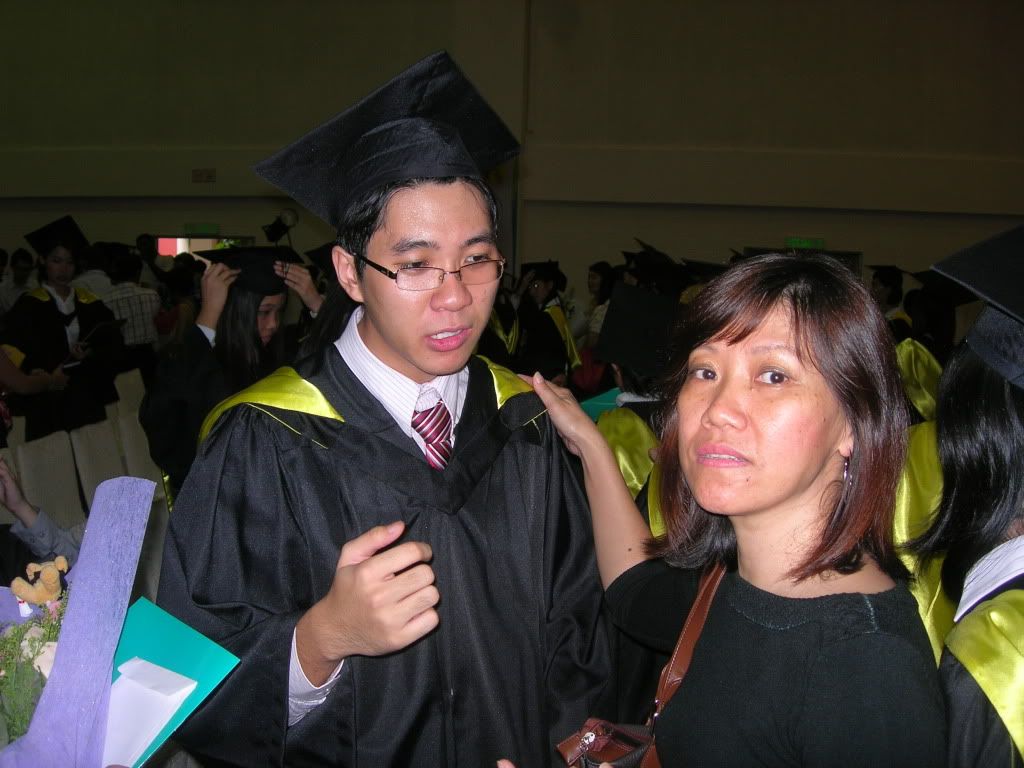 Candid shot, with mummy.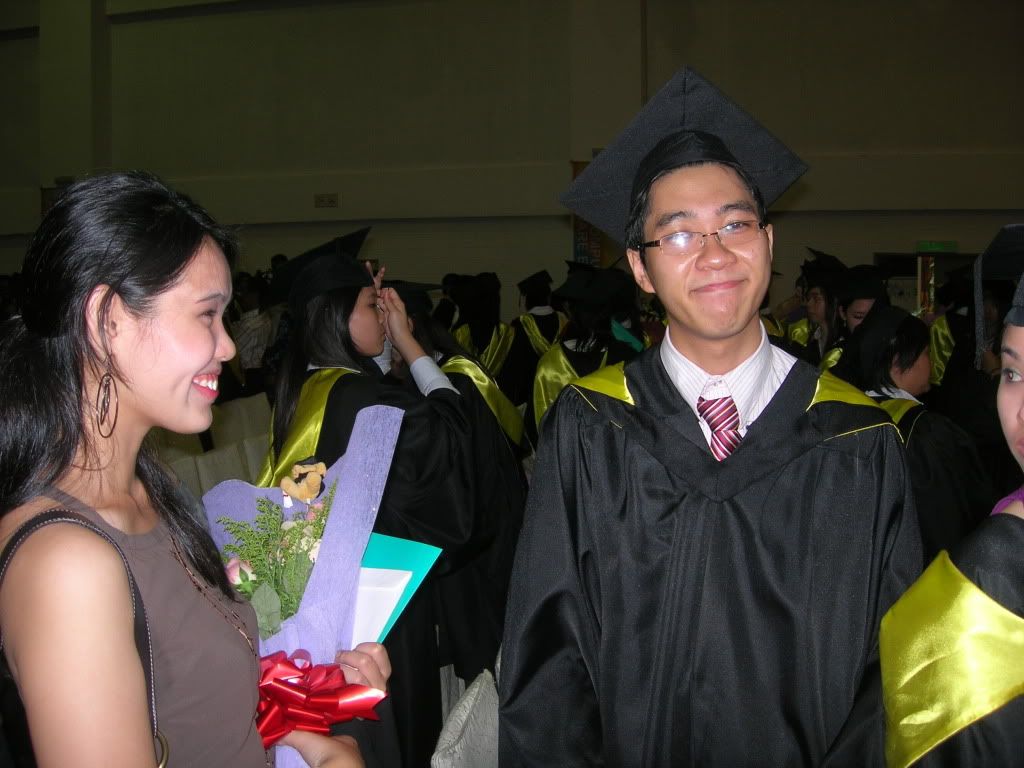 Nic getting caught in the crossfire of a random shot.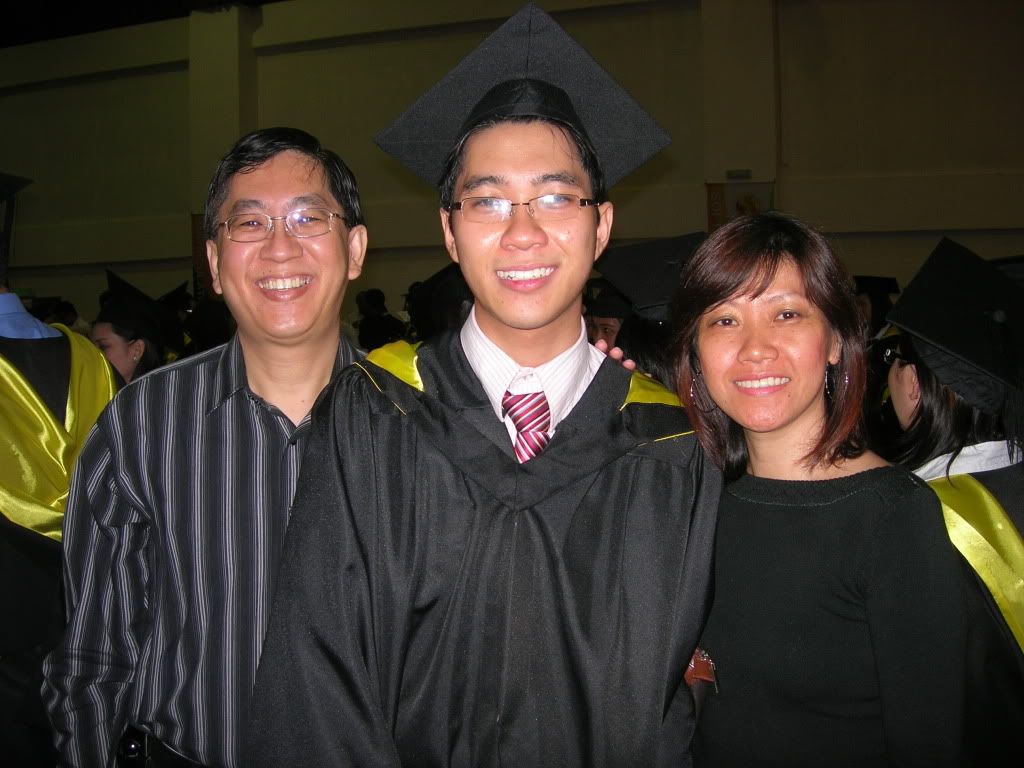 With the parents.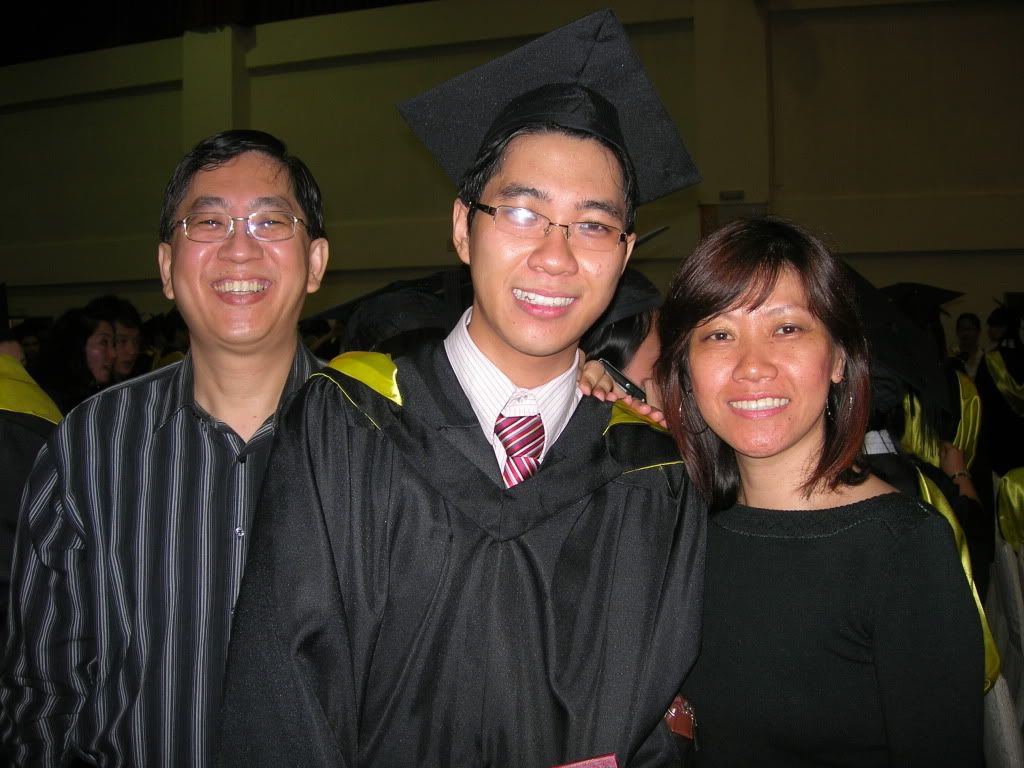 With the parents; take 2.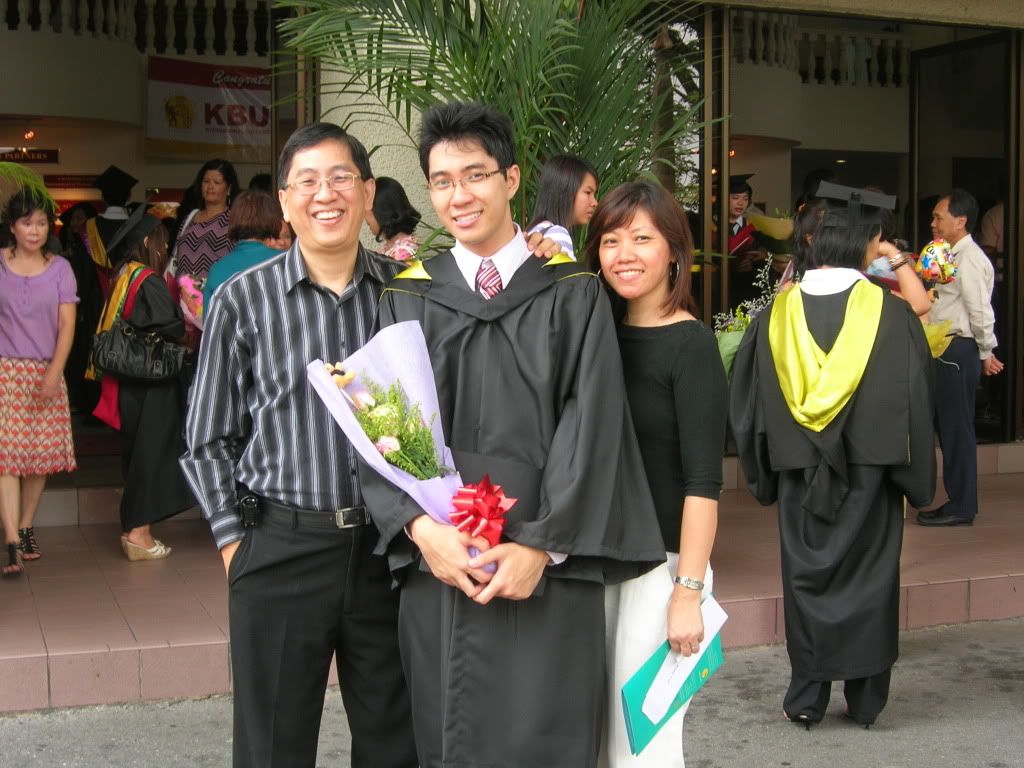 Could not have done it without their support.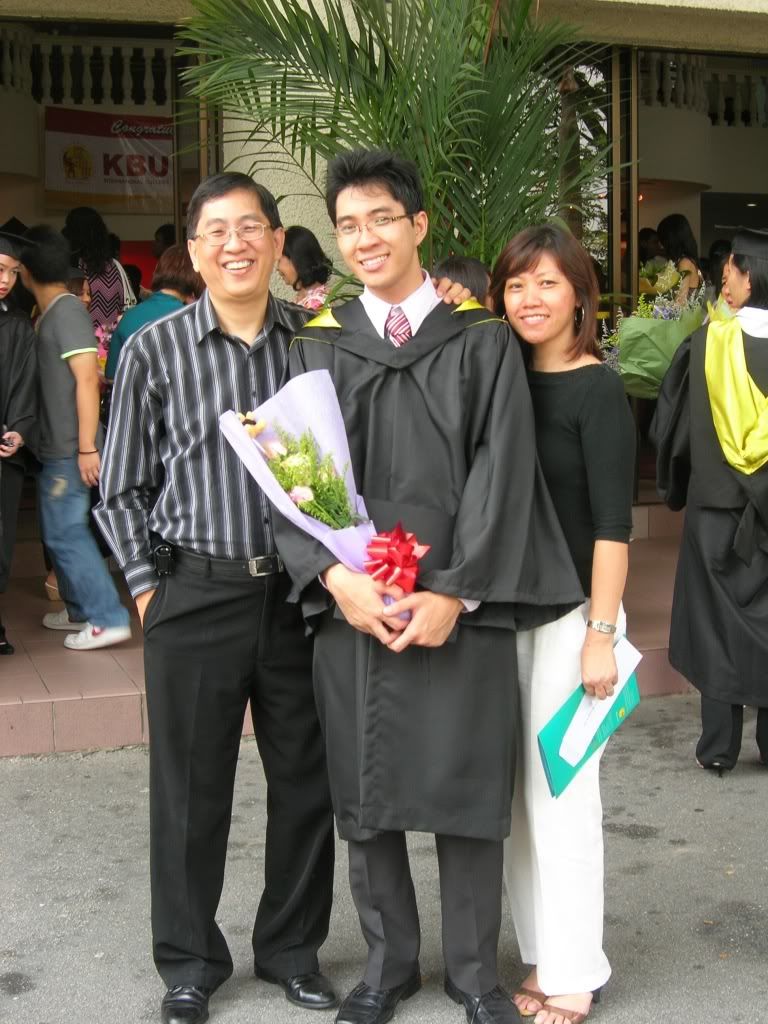 So here's to you, dearest dad and mum.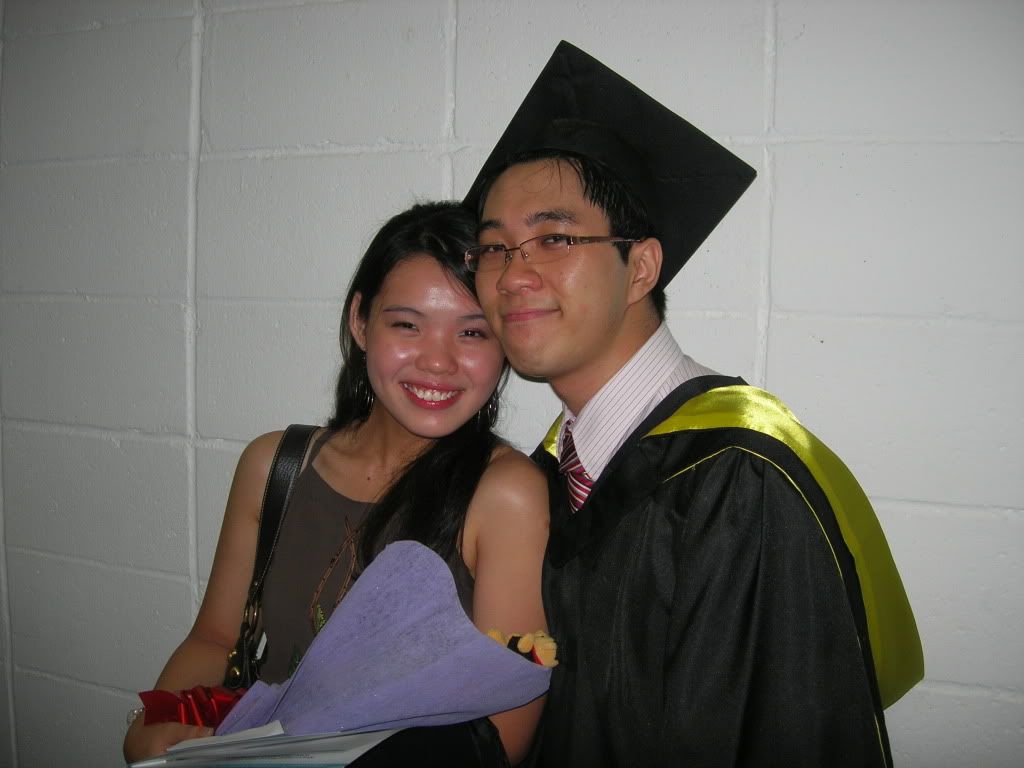 My icing on the cake.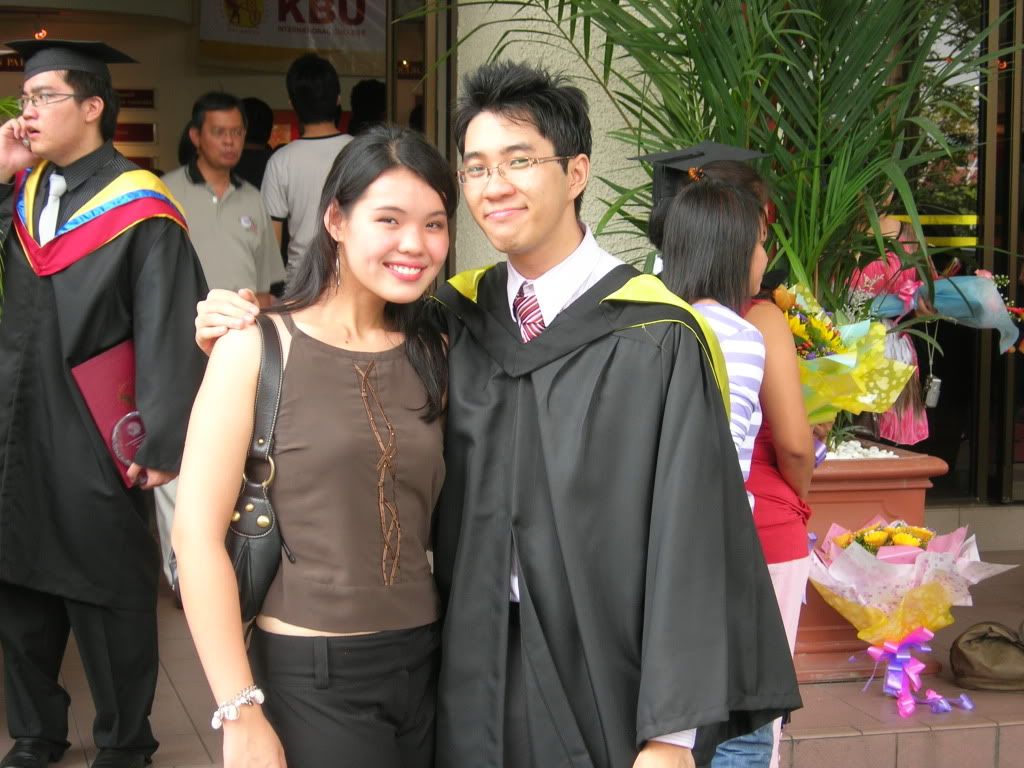 Nic & Matt.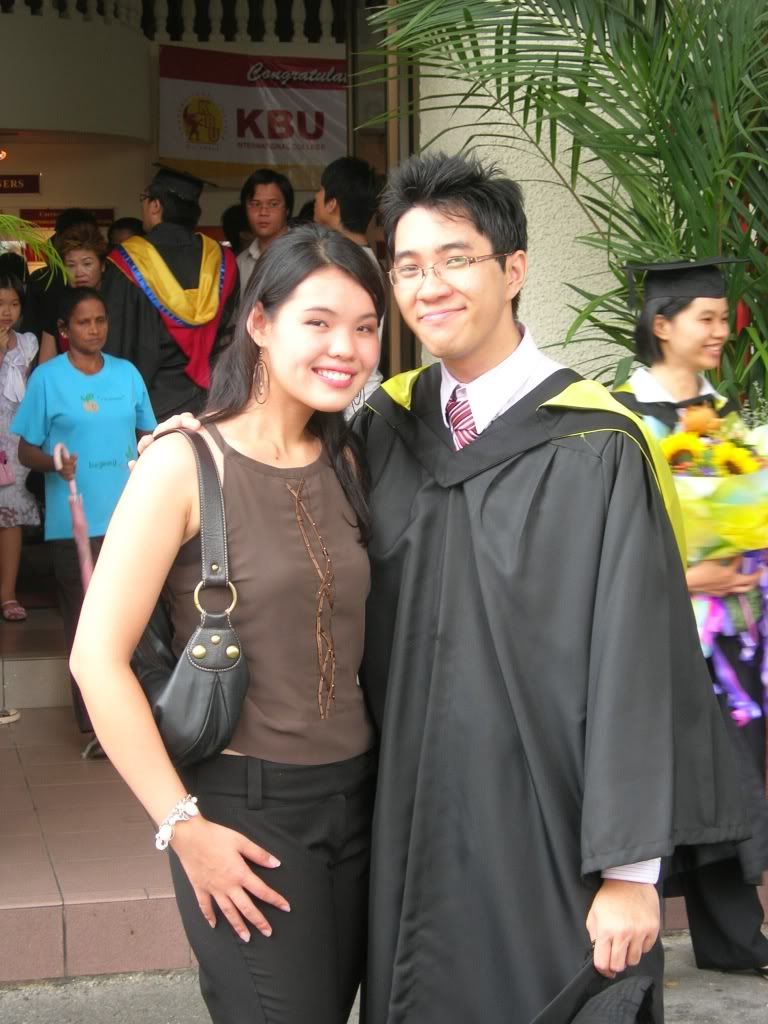 Meet my better other half.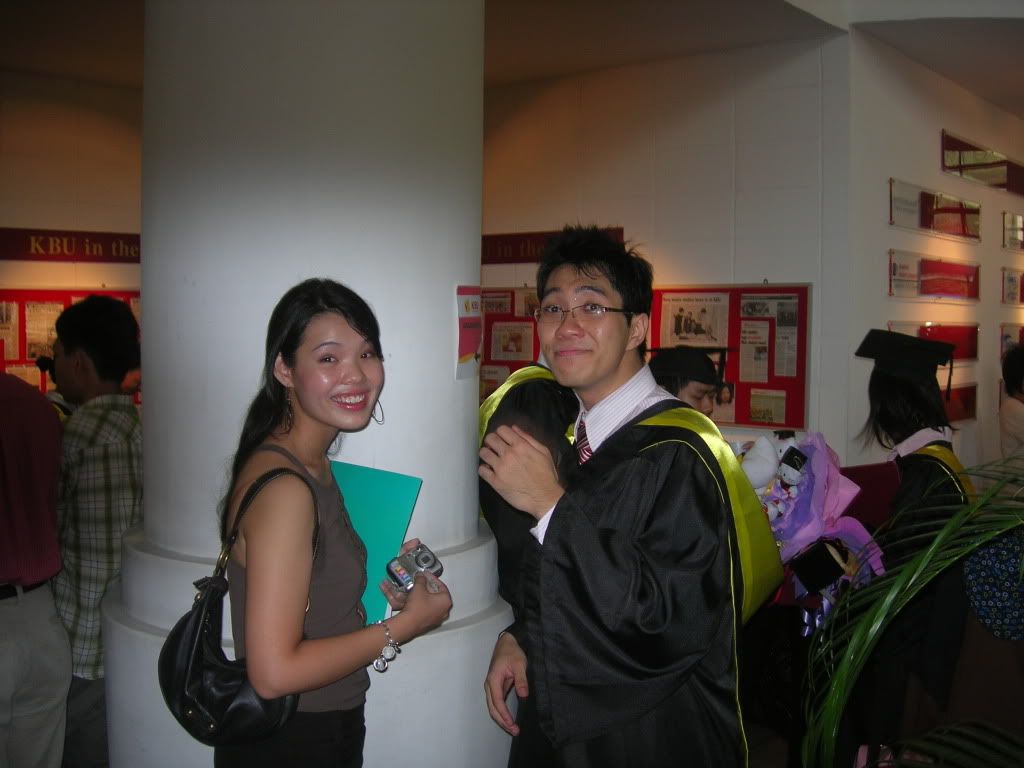 Caught on candid.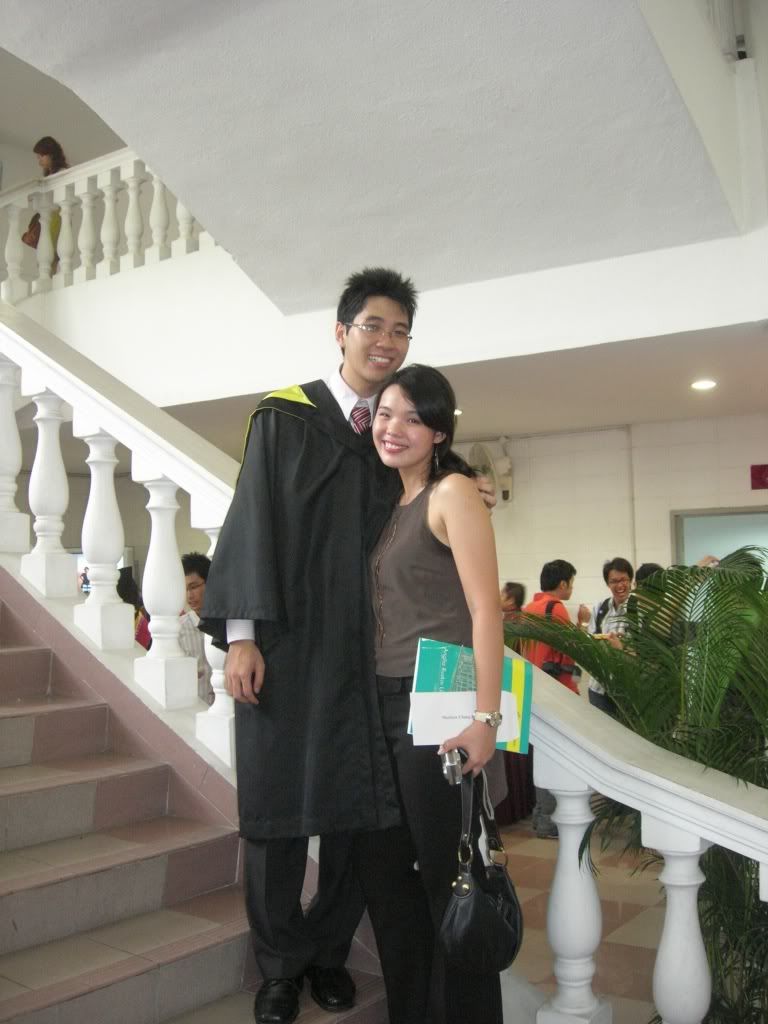 A shot on the steps.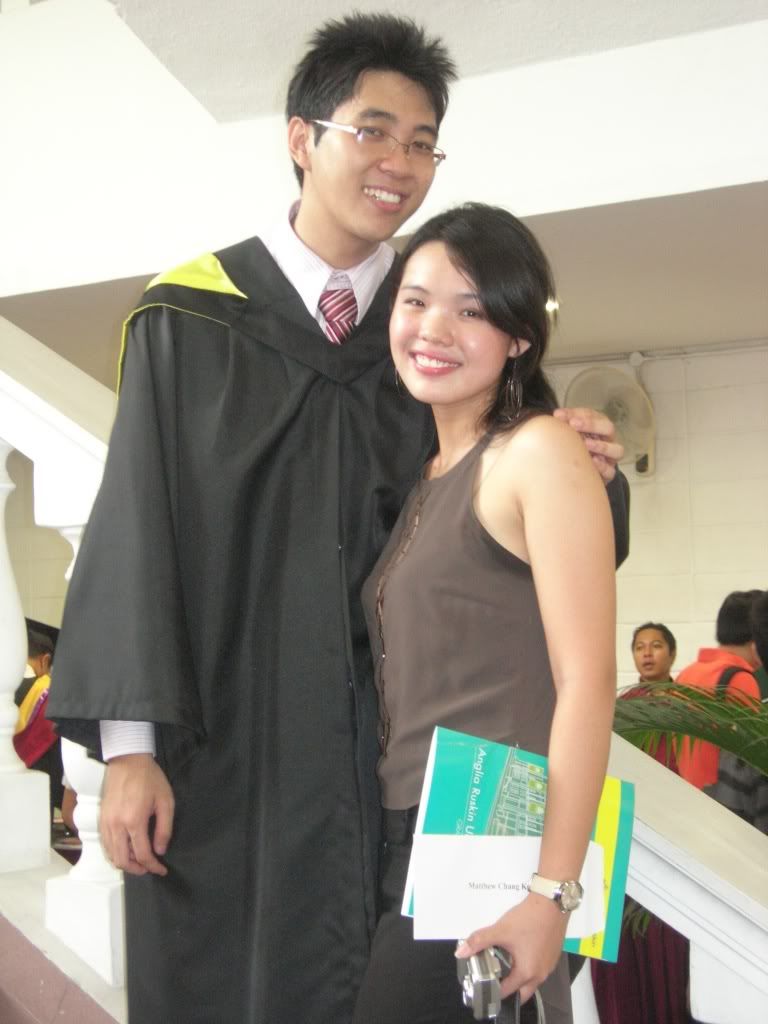 A shot on the steps; take 2.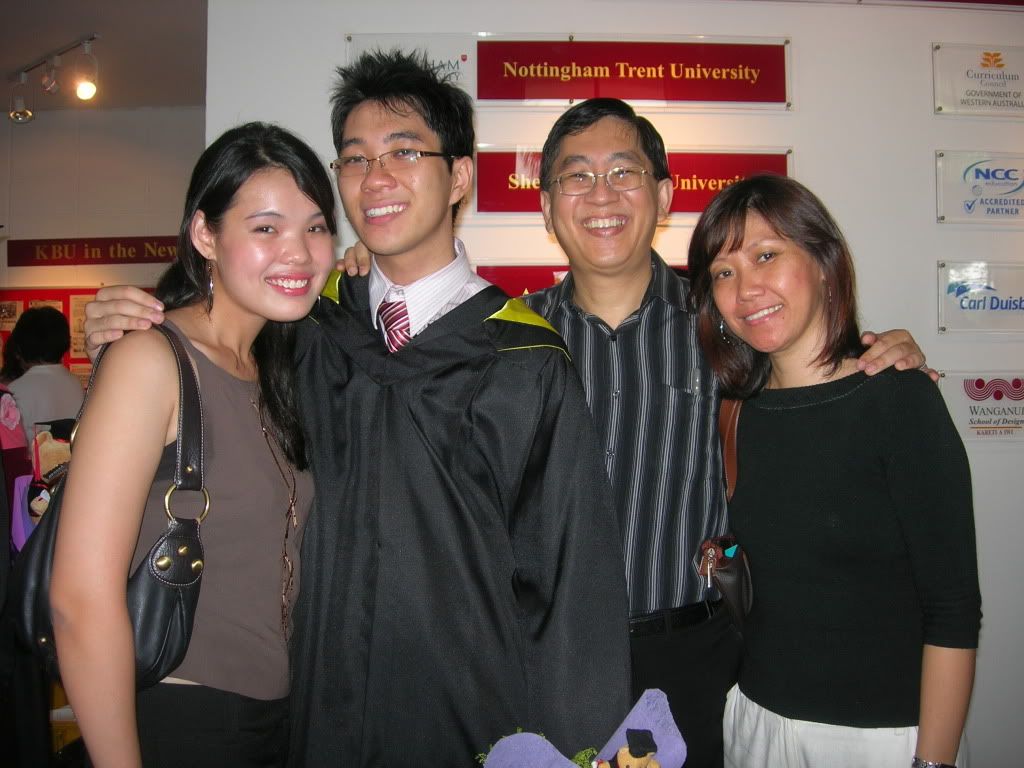 A family portrait with the girlfriend.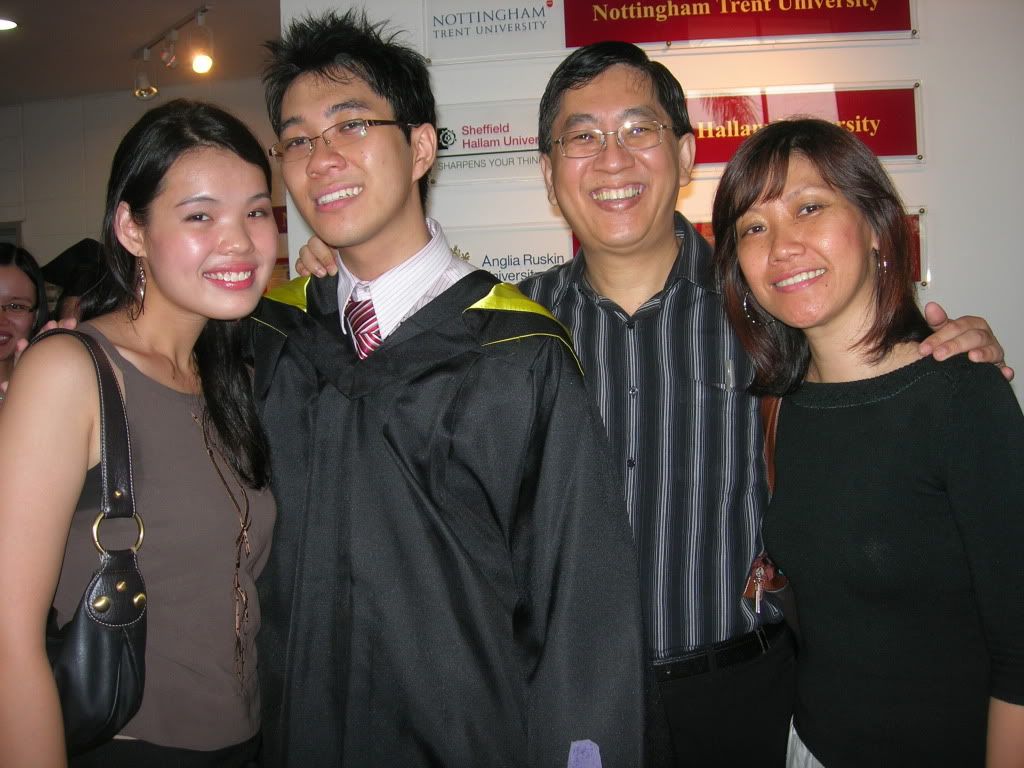 The people I love. <3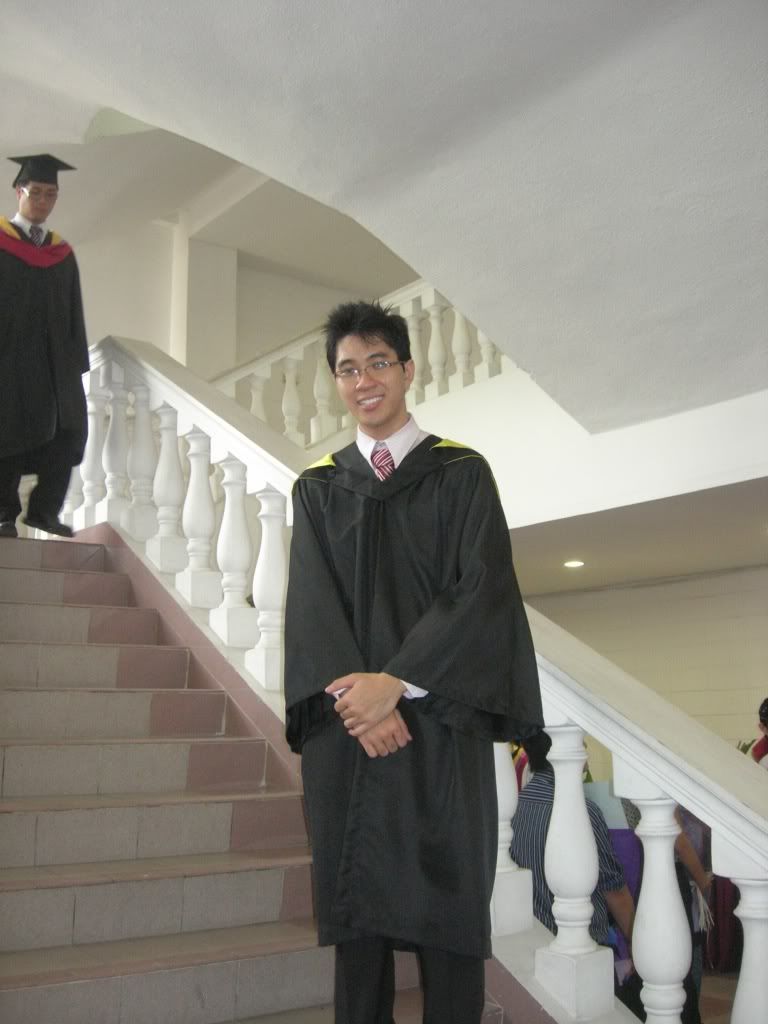 At the end of a chapter, and the beginning of more exciting chapters ahead.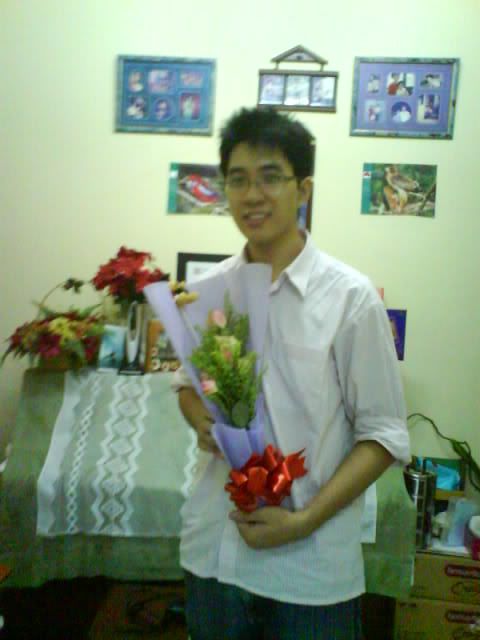 With the flowers presented by Nic.
A HUGE thank you to my parents for being there with me all the way, and my crazy bunch of friends that made college life all the more meaningful.
A special thanks for you for sharing in the moment with me. <3
A new chapter begins, and one can only wonder what the future has in store.
But one thing's for sure, that with God in it...it is secured.
Moving onwards to greater things!