This post is again specially ordered by a certain someone.
Due to the special 'order', I've decided to get off my lazy chair and actually get to work on the Malacca post.
WARNING: This post is probably one of my heaviest posts ever in terms of image. So, read at your own risk!
Malacca Food Fest 2010 (26th-27th July 2010)
As the title suggested, a few of us went down to Malacca for a road trip.
We crashed at a dear friend's place, namely...John Sung.
The amount of food we ate was ridiculous, the amount of laughter we shared was insane, and the friendships that I've learned to appreciate...AMAZING!
So, I'll let the pictures do all the talking!
Enjoy!
5 of us met up at Bukit Jalil's bus station and took a bus down to Malacca.
Josh!
Shawn!
Andrea!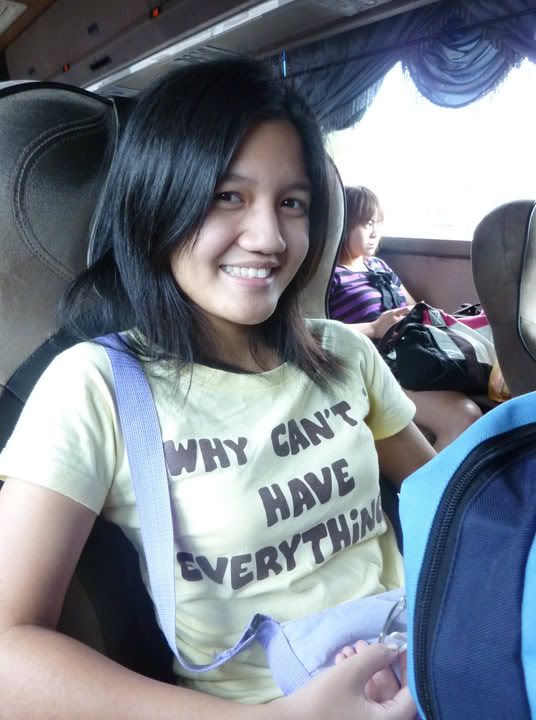 Jewel! And yes, that's her real name. : )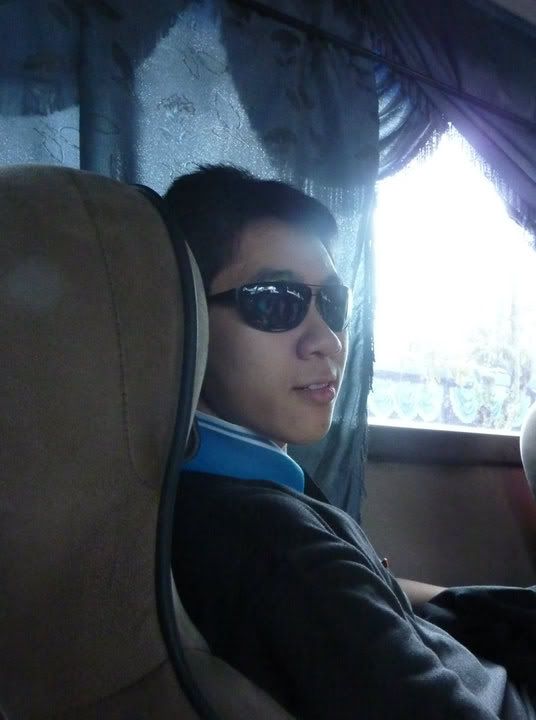 And of course, yours truly.
John and his family were truly the best hosts you can ever imagine.
They not only took care of our accommodation, but they drove us around for every single meal and took us on a tour around the city of Malacca. You guys are amazing. <3
The guys.
Goofing around.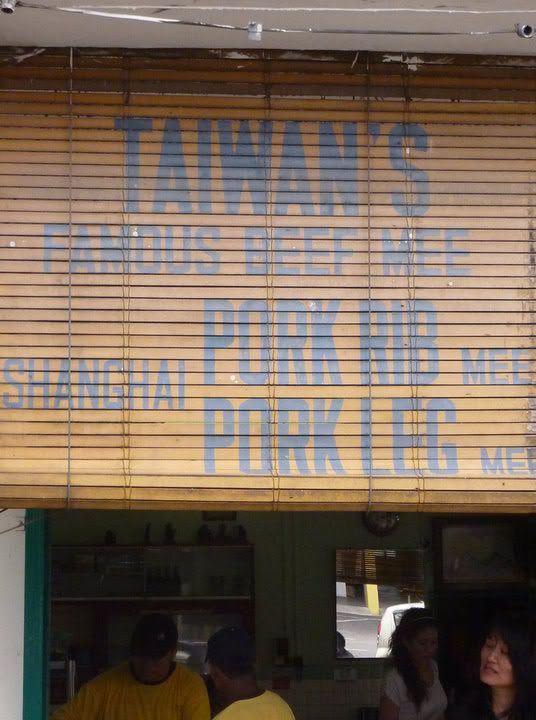 Pitstop #1: Taiwan noodles!
It tasted better than it looks.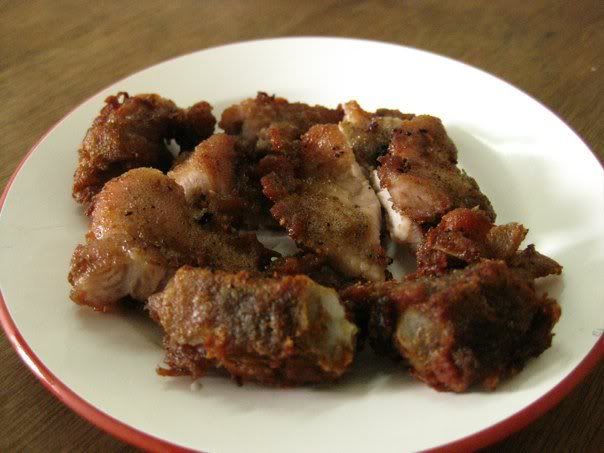 Pork ribs. Sorry peeps, this was non-halal.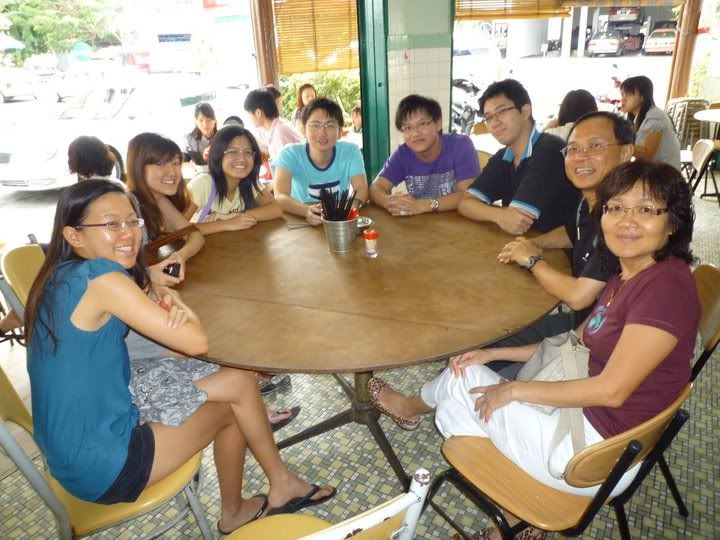 Group picture (minus John).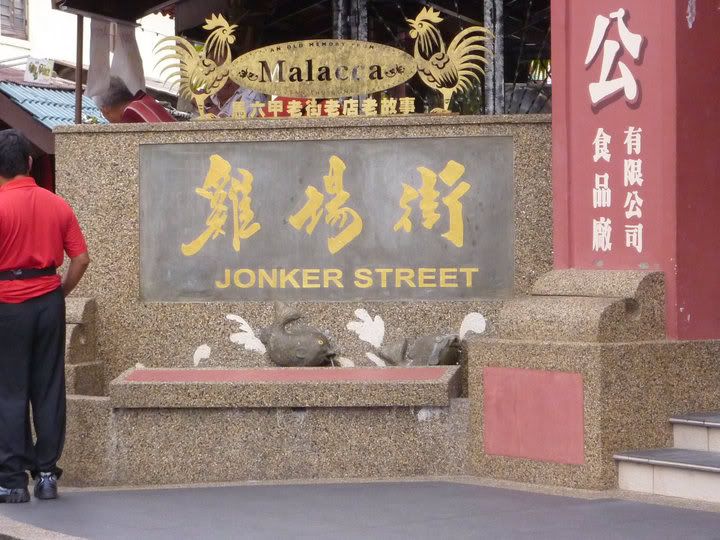 Next up was of course the famous Jonker Street.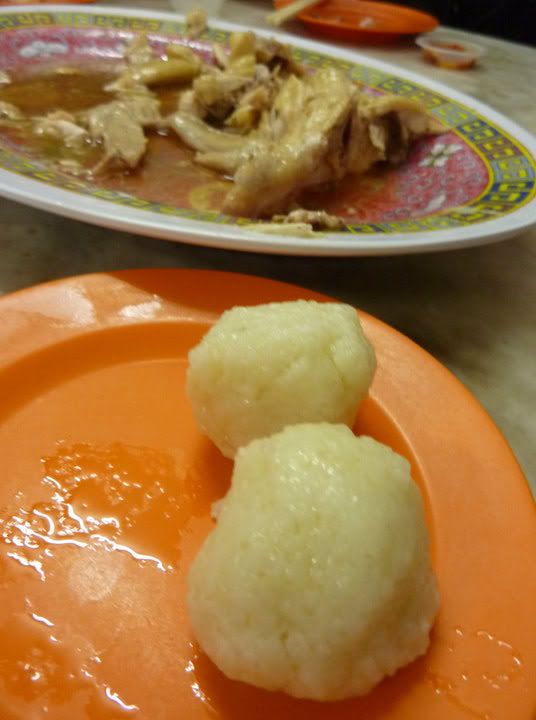 Pitstop #2: No trip to Malacca would be complete without trying the chicken rice balls, though I must say...a little bit OVERRATED!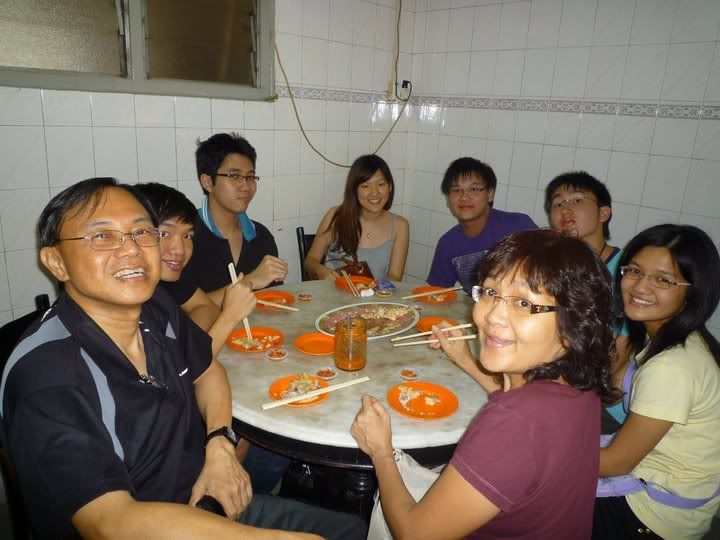 Group picture again!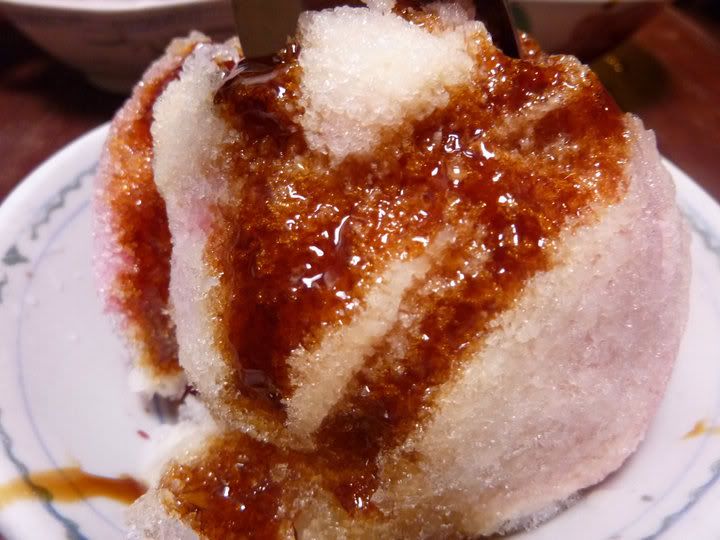 Pitstop #3: Dessert, and another specialty from Jonker Street: Durian Cendol!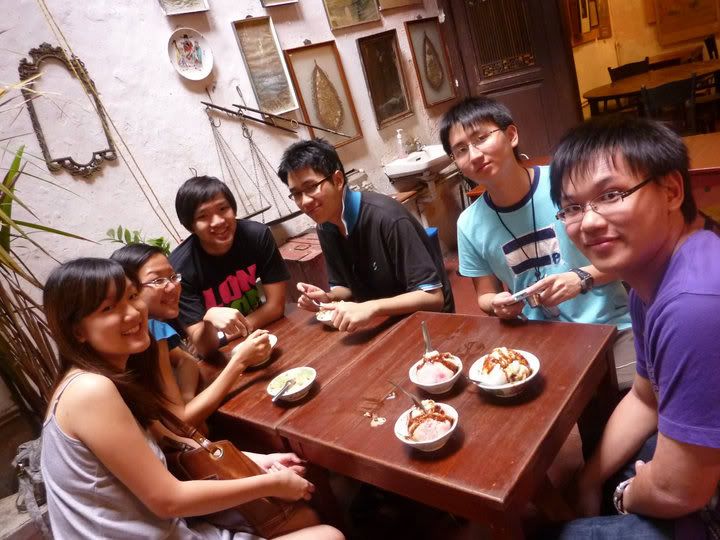 Group picture! W00t....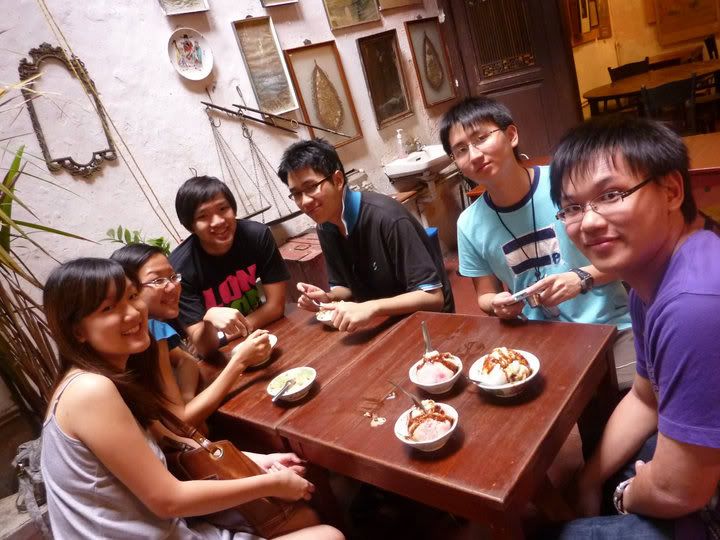 And yet again.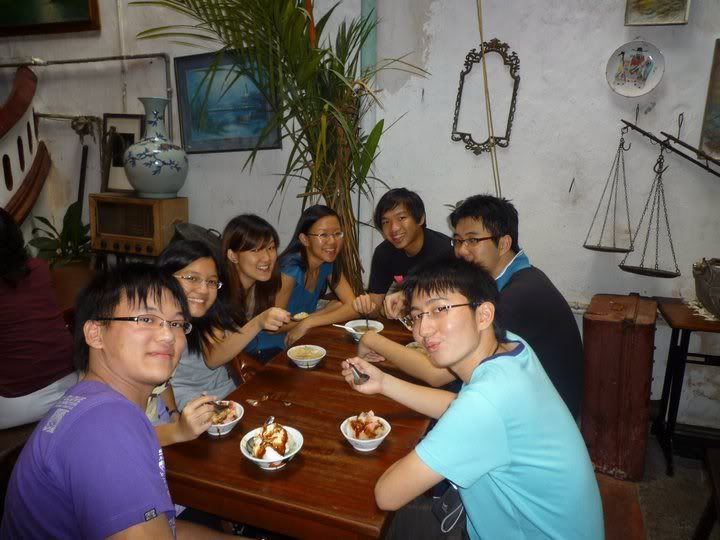 Tired yet? : )
Jonker Street's mascot.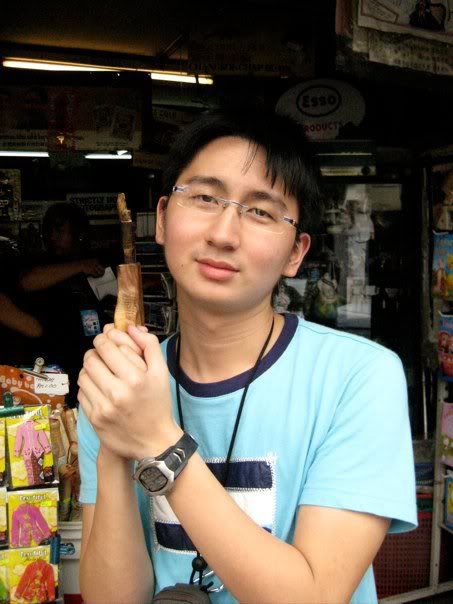 The next James Bond?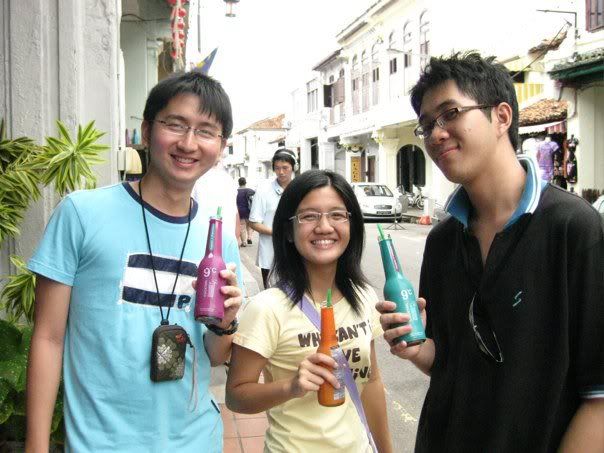 Stopping by for a drink!
"We were here."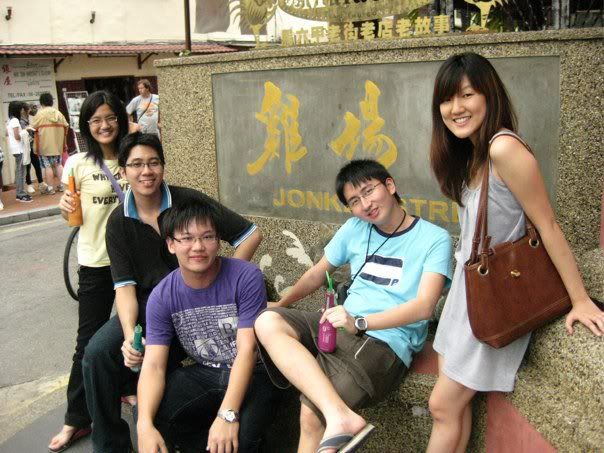 Off we head to our next destination!
Pitstop #4: Lo han kuo. I have no idea how to spell it, but in Bahasa...Air mata kucing.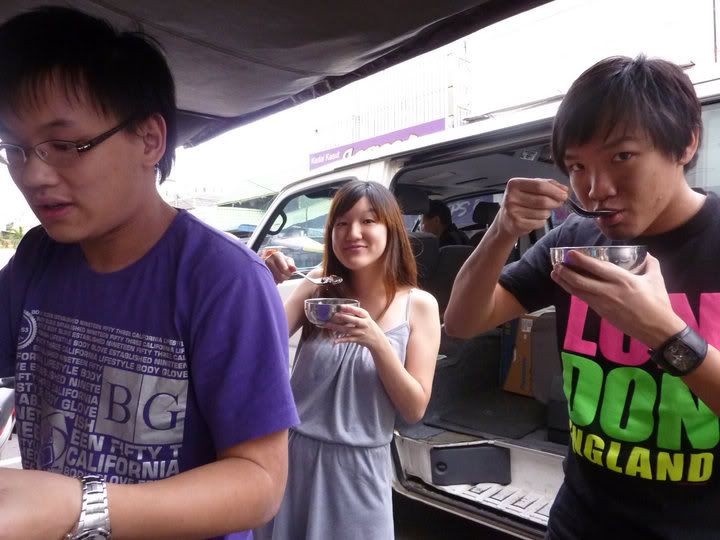 Smile for the camera.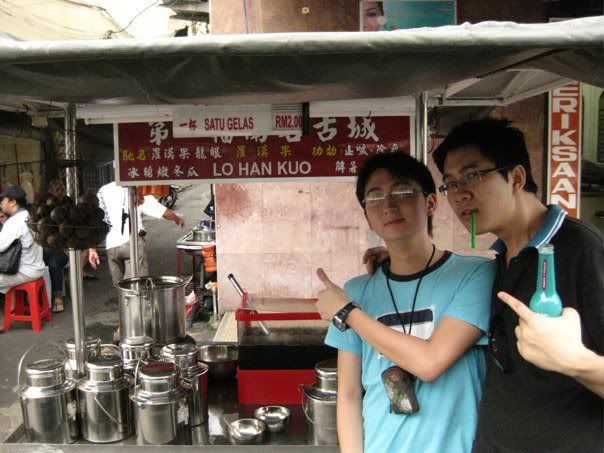 Free promo! But...it was really really good, and extremely cheap! RM1 for a bowl. It doesn't get any better than that.
Nyeh!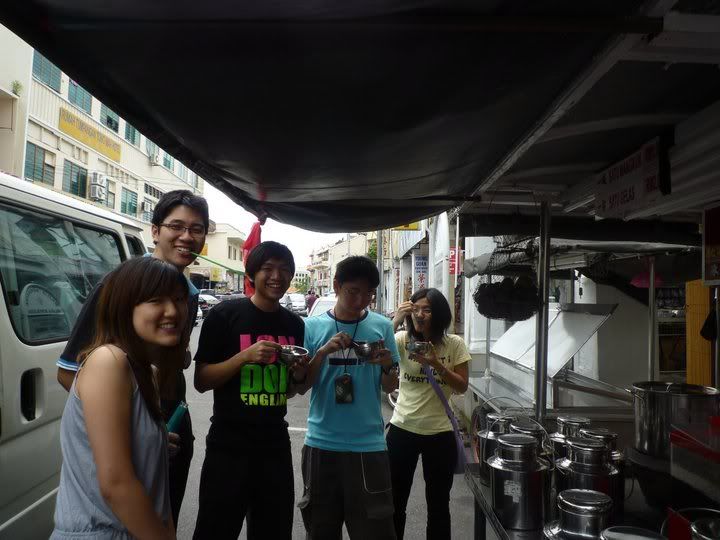 Group picture!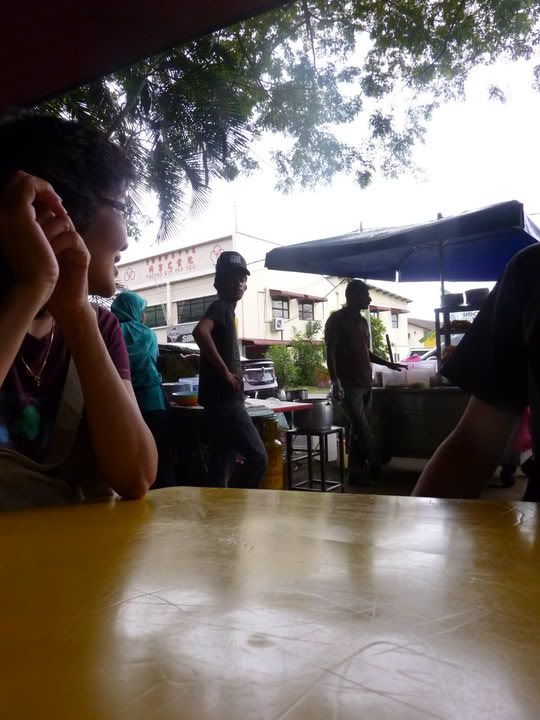 Pitstop #5.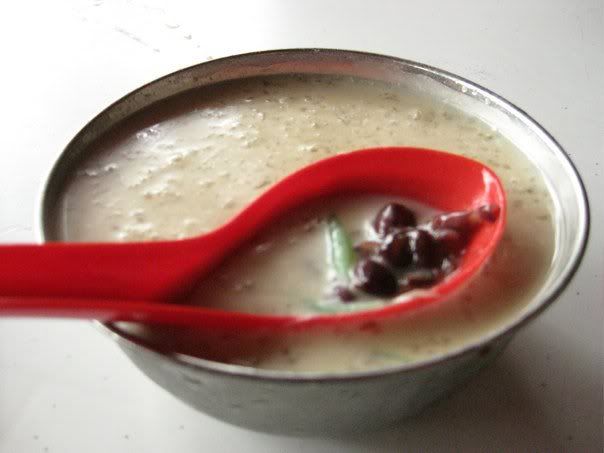 Cendol, again!
Mee rebus!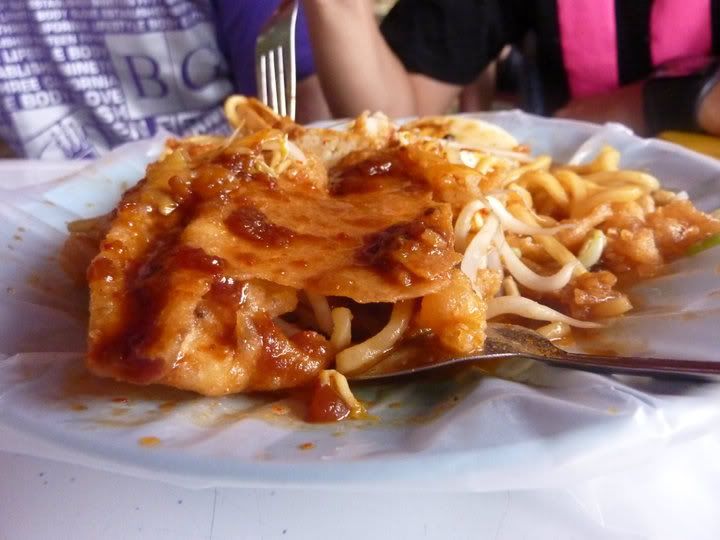 A close-up view. There was also rojak, but I think you pretty much know how it looks like.
We took a short hike up a hill after that.
More for digestion purposes, and of course...for picture-taking purposes.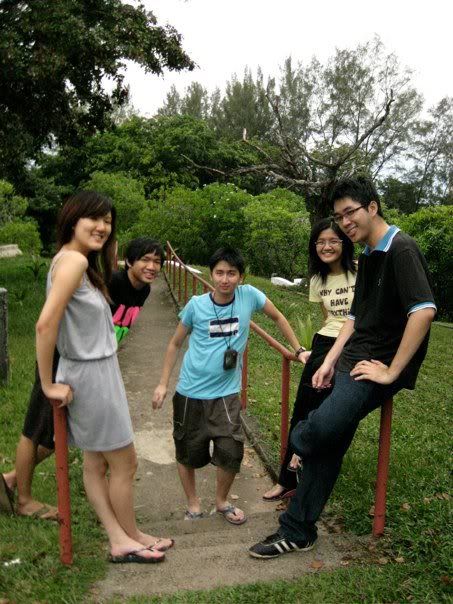 Top of the world!
*kicks* xD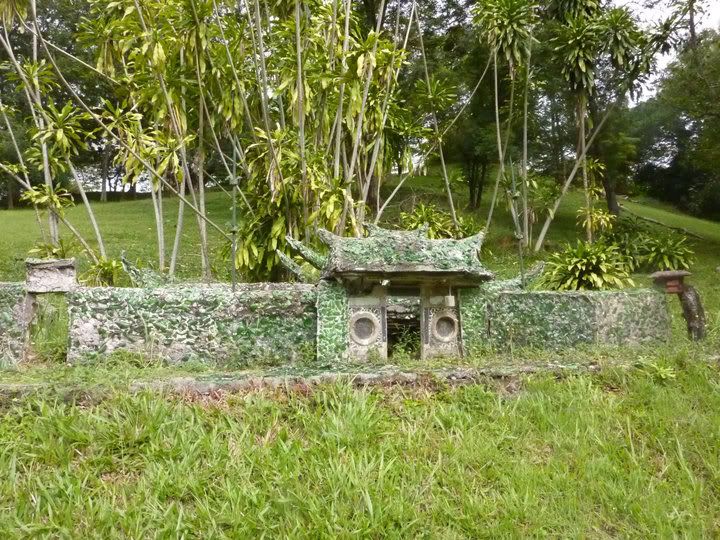 At the foot of the hill, they had miniature replicas of buildings around Malacca.
They looked pretty real.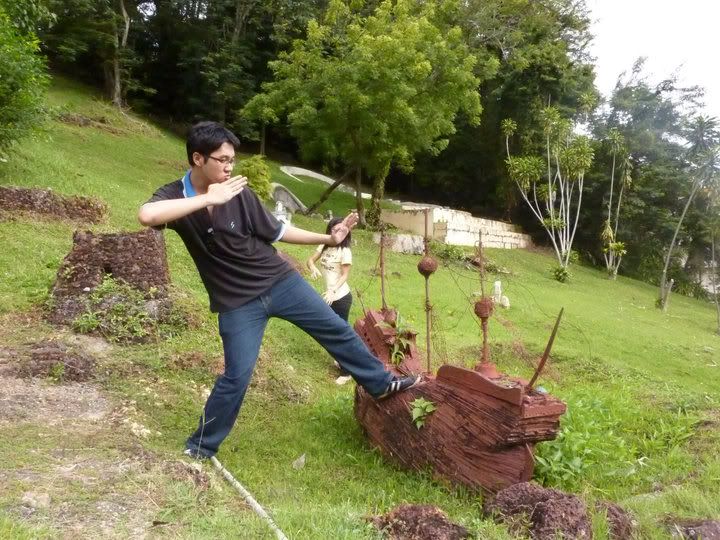 Until we came about.
And this is what happened.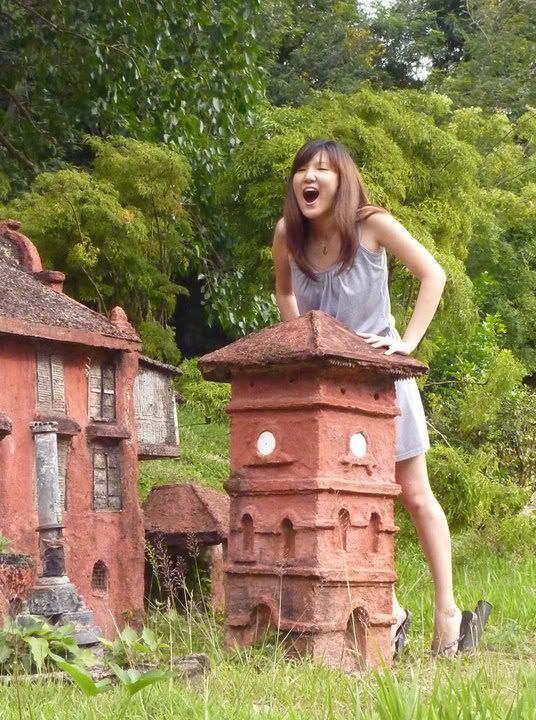 Reenaction of King Kong! xD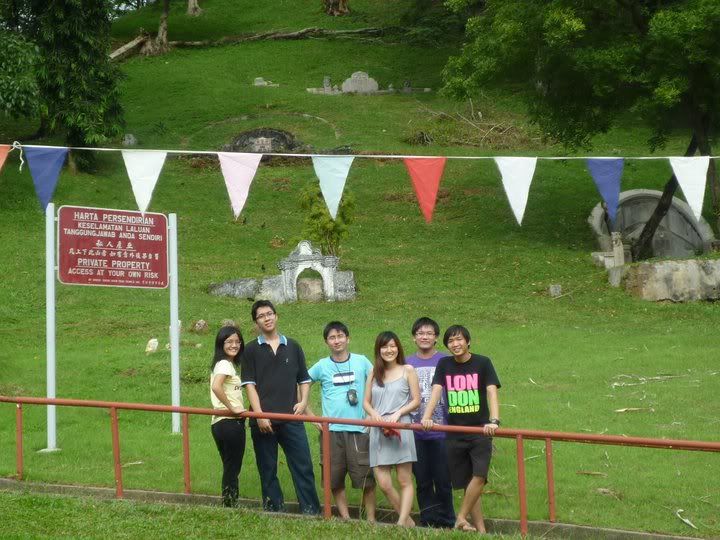 At the foot of the hill!
After going through so many pitstops and walking around, you'd expect one to get tired.
But not us...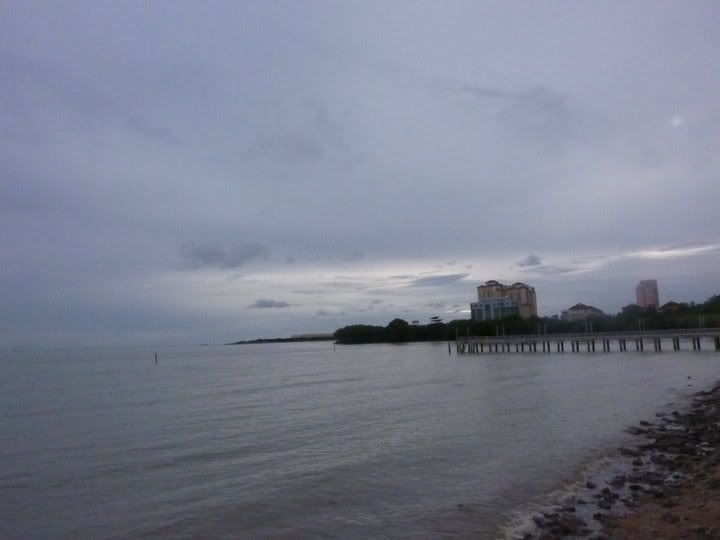 We headed down to the Portuguese settlement, hoping for a sunset.
I think we were all just really tired from all the walking.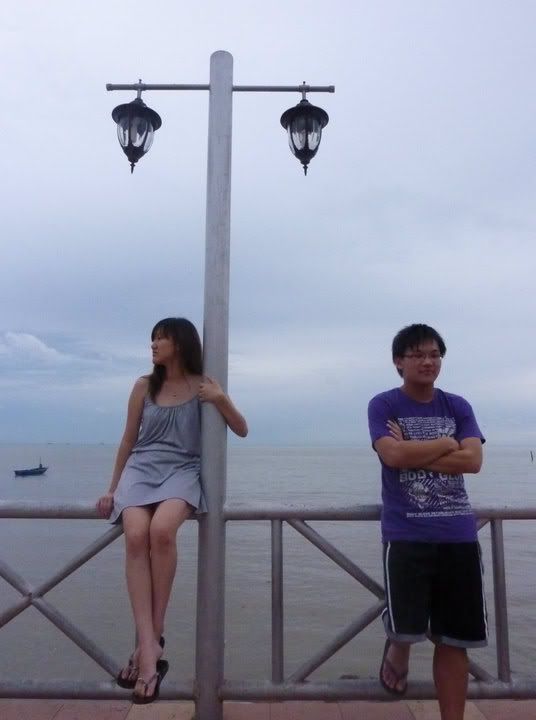 This was supposed to be a possible candidate for a movie poster. Drama much!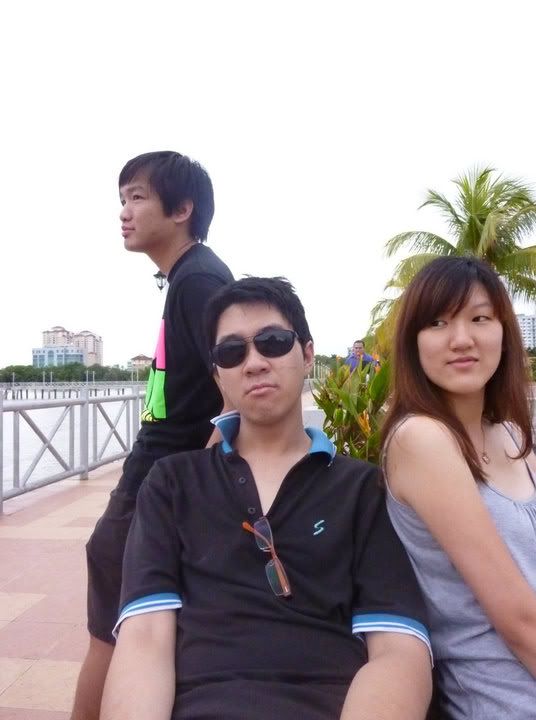 The cast?
And then we went crazy.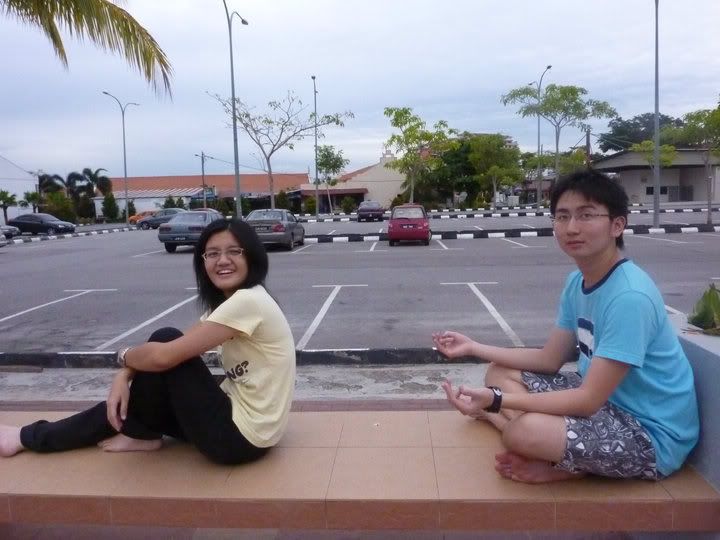 And everyone had to take a picture with Jewel.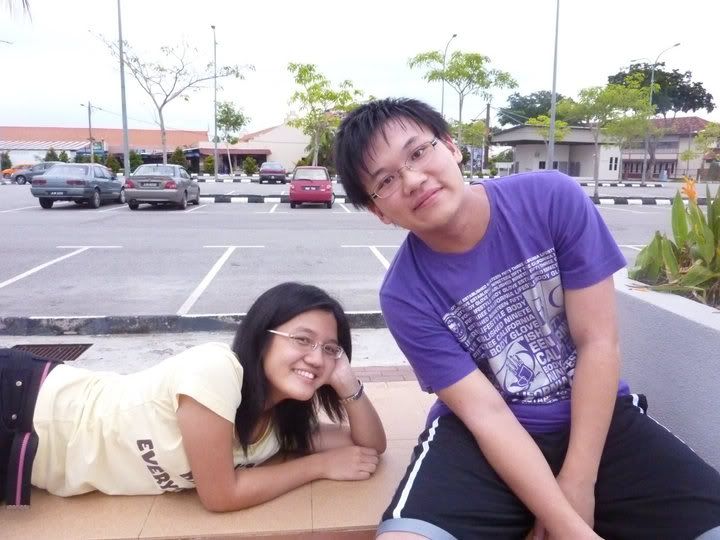 Funny poses.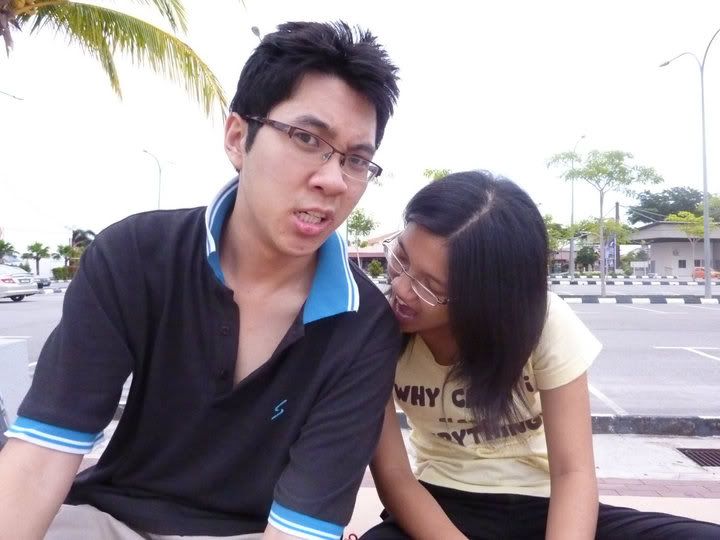 And even weird ones. The tiredness just got to us.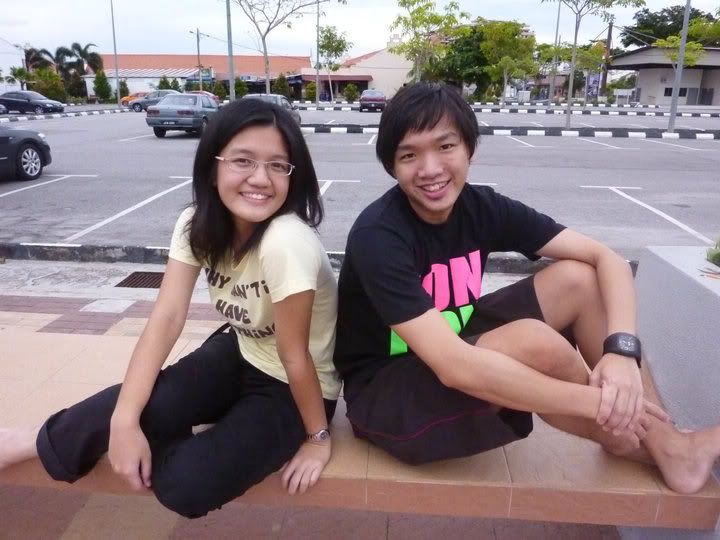 A decent picture with John!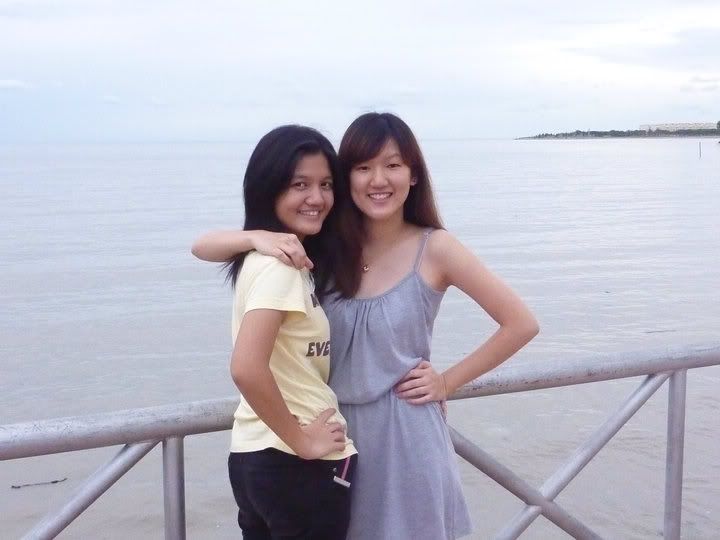 And an even nicer picture with the sea as a backdrop.
We started acting all silly. : )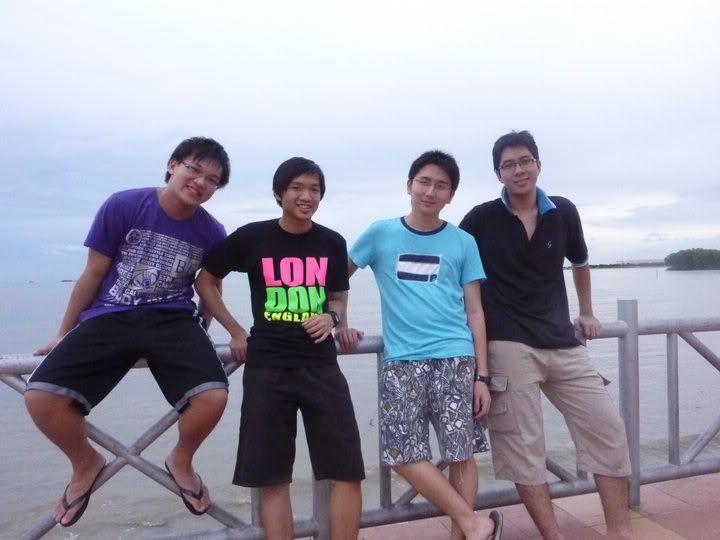 The boys had a group shot!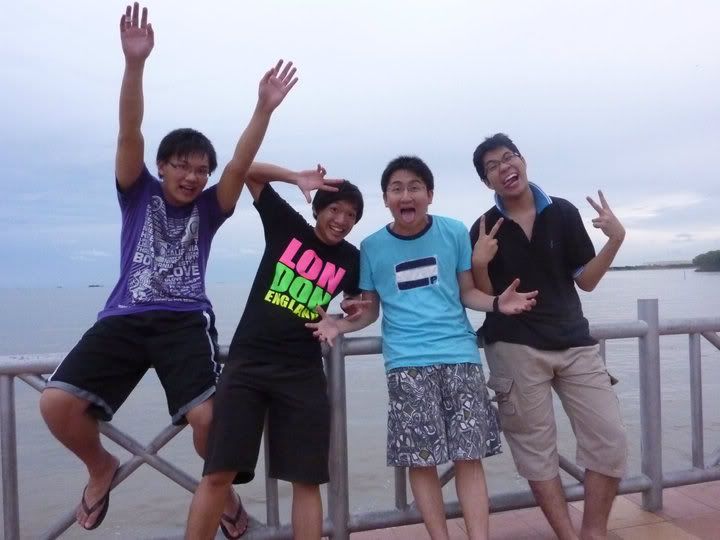 And then a crazy shot!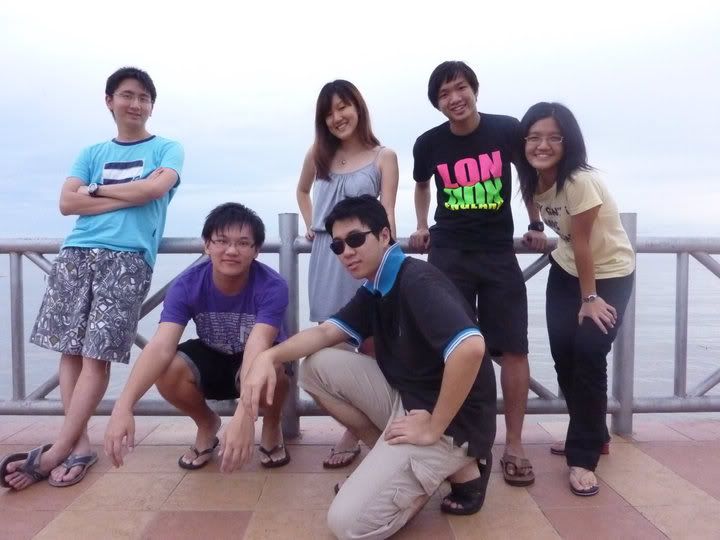 And finally, a group shot.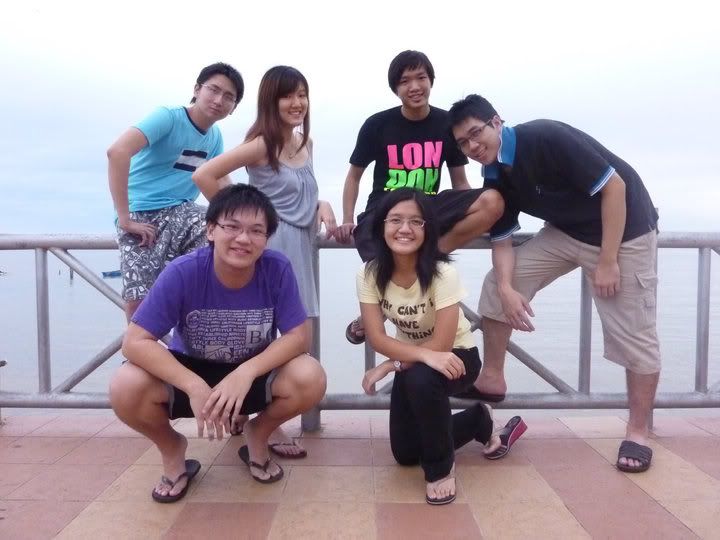 And in the future...maybe even a band called "Circumstances". xD
After all the photoshoots, we headed back to John's to freshen up...and then, it was back out again for dinner.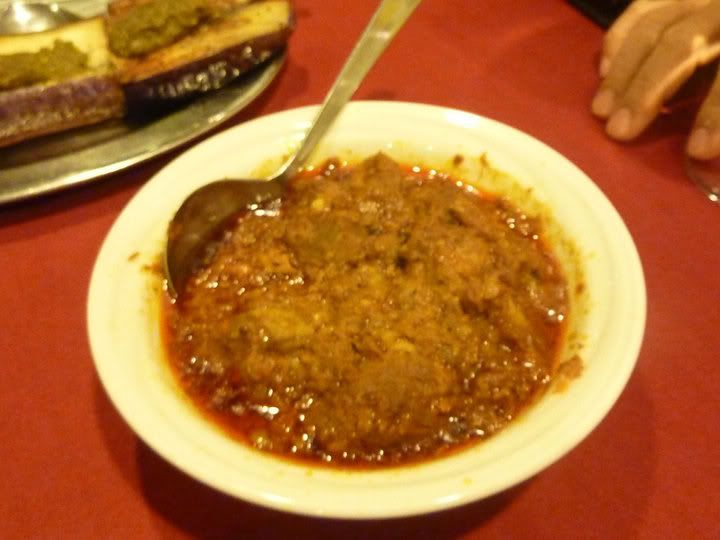 Pitstop #6: Northern Indian cuisine! This was the mutton curry, which was uber good by the way.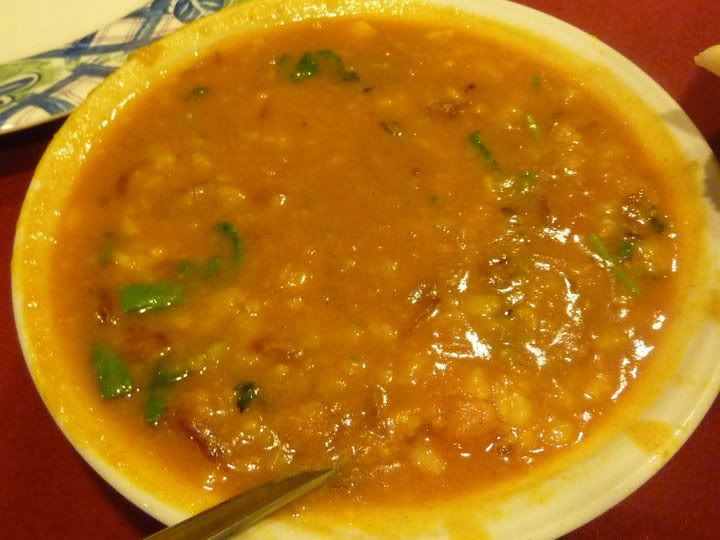 Dhail!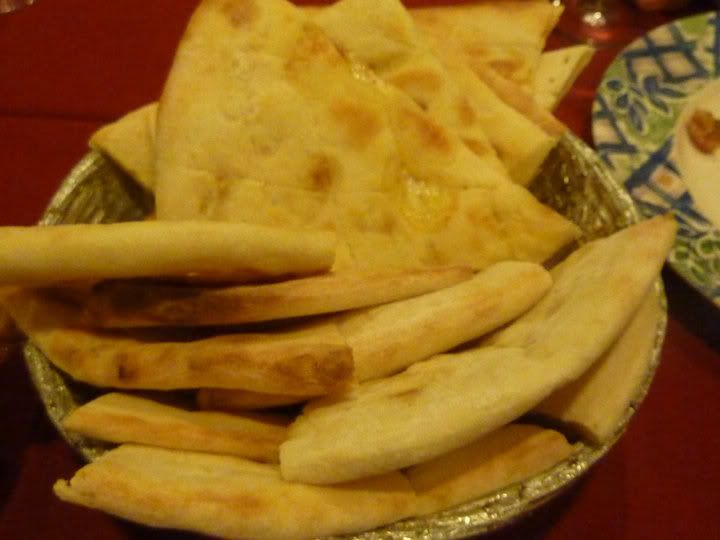 With naan.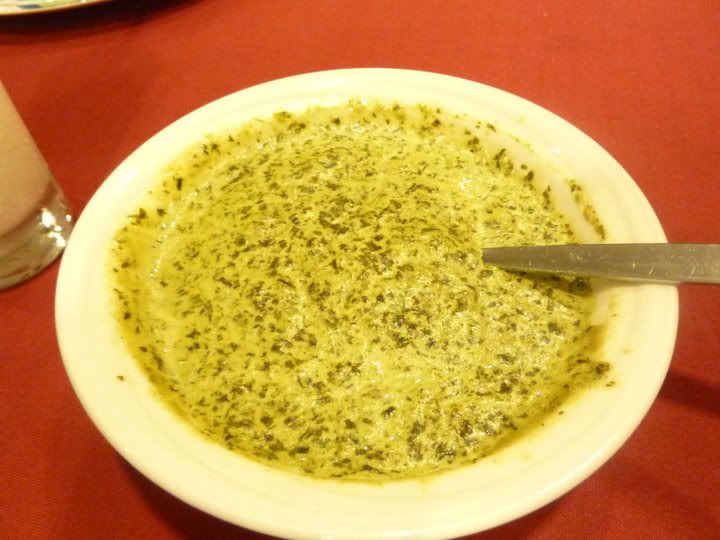 Some spinach veggie thingy.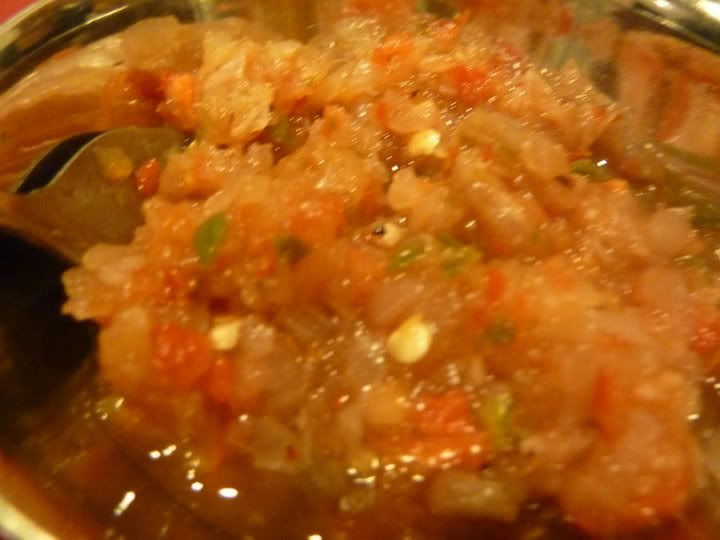 The sauce for the next dish...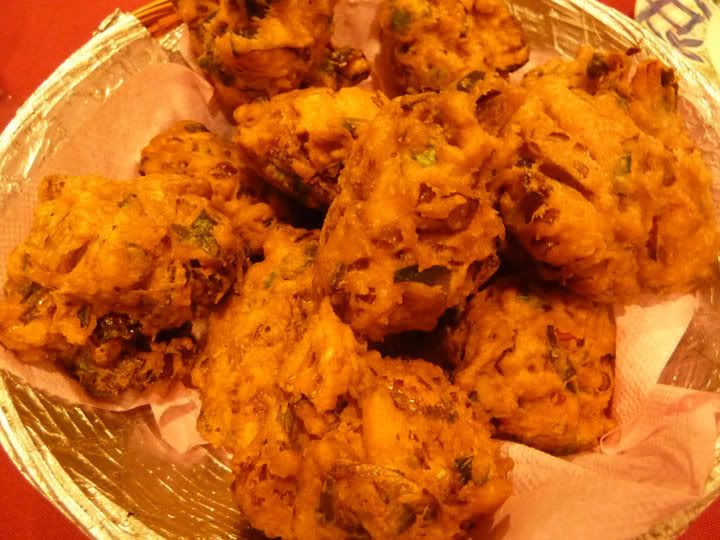 No idea what this was, but overall...everything tasted like heaven.
Woo hoo! Brinjal!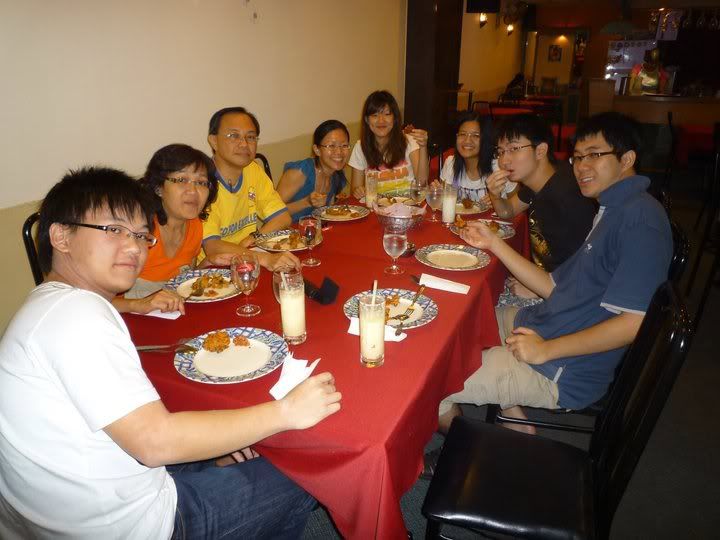 Group picture!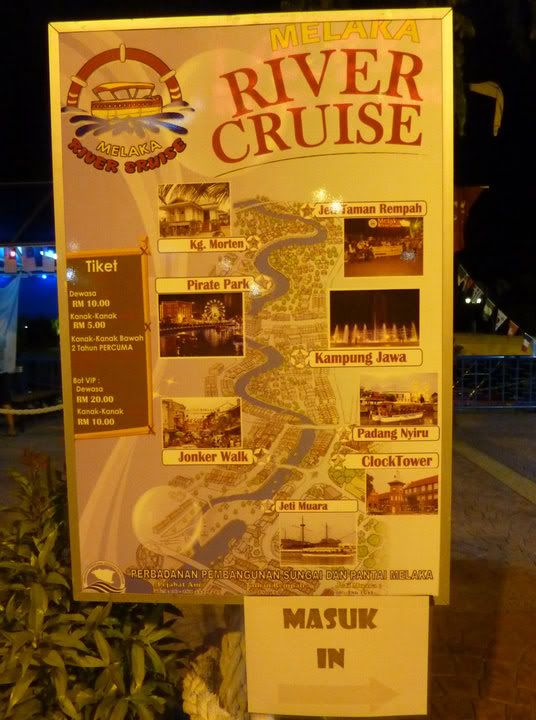 Our next stop was the Melaka river cruise.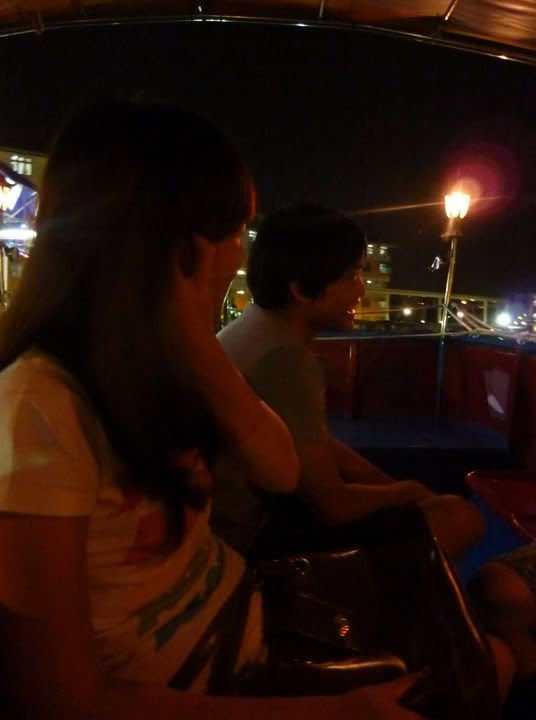 Random!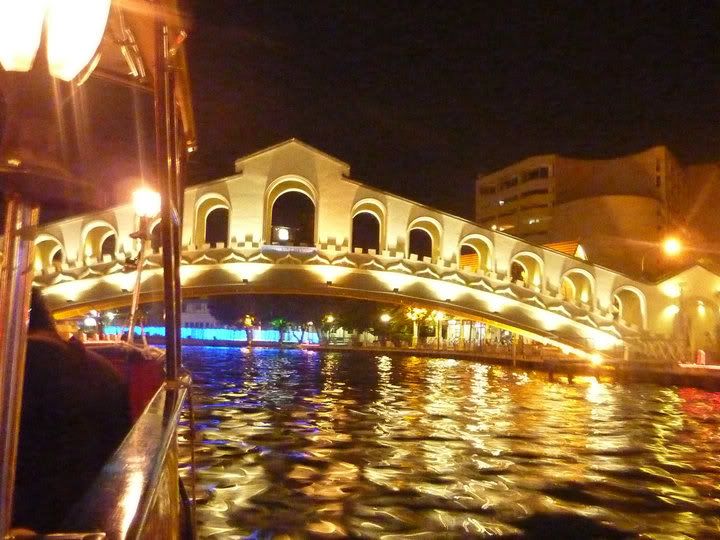 Overhead bridge! Sorry, I get excited when I see a lighted overhead bridge.
Lights!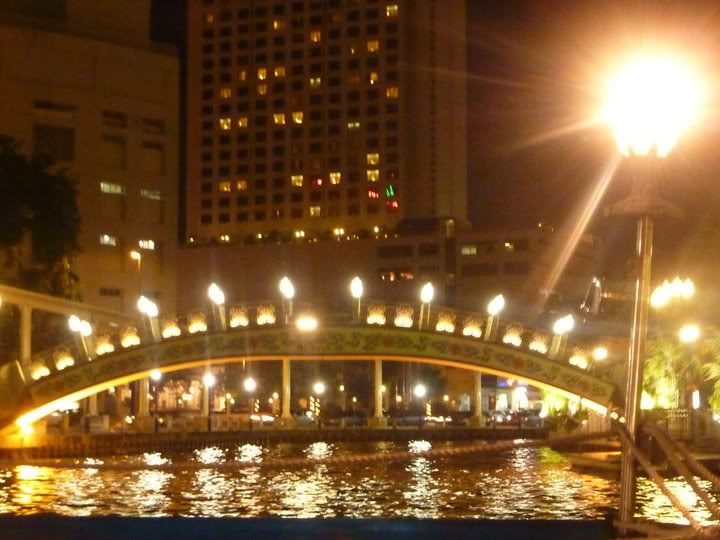 Another overhead bridge!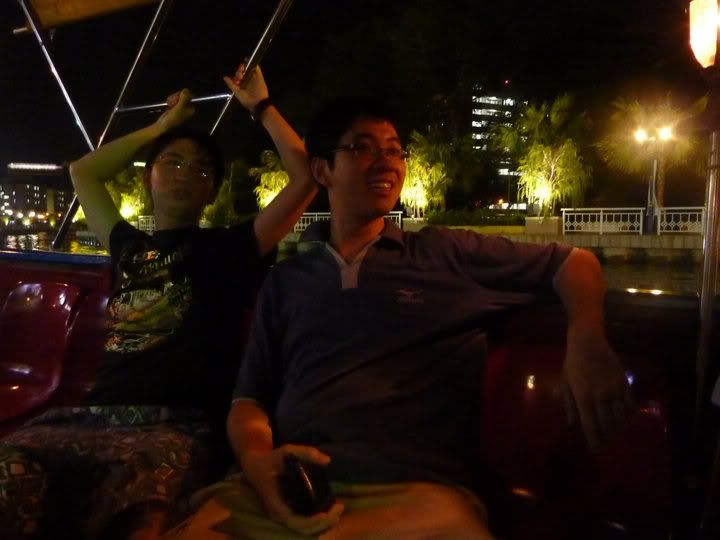 Another random shot!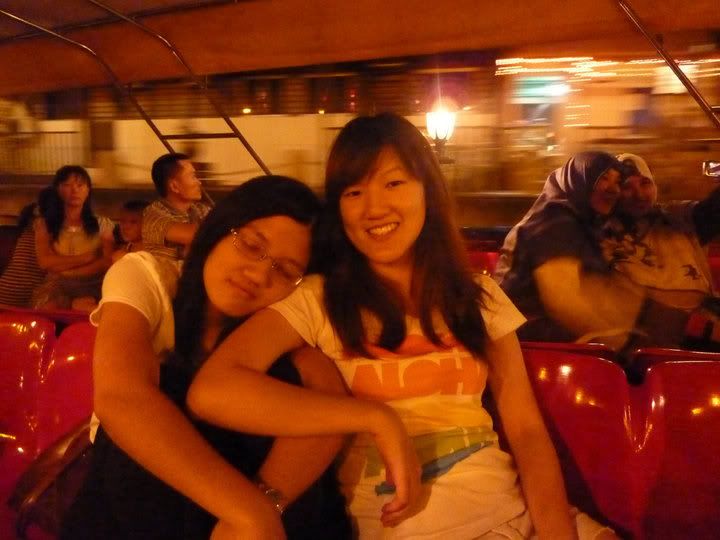 Awhh....sho cuteeeee. : )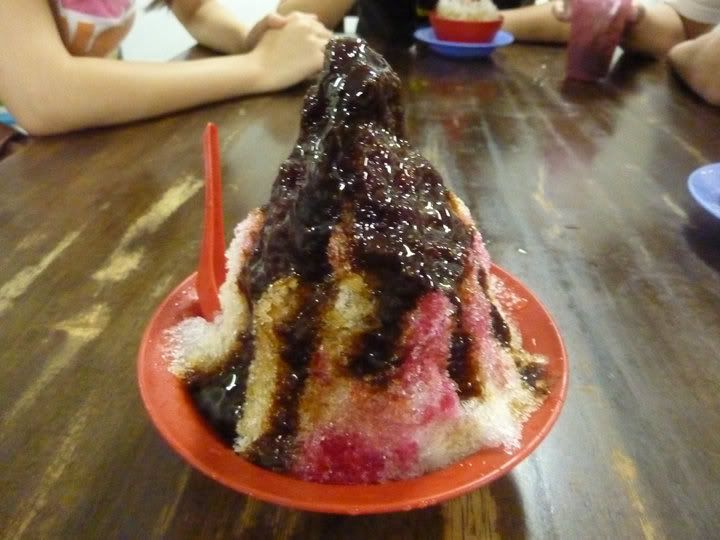 Pitstop #7: Dessert!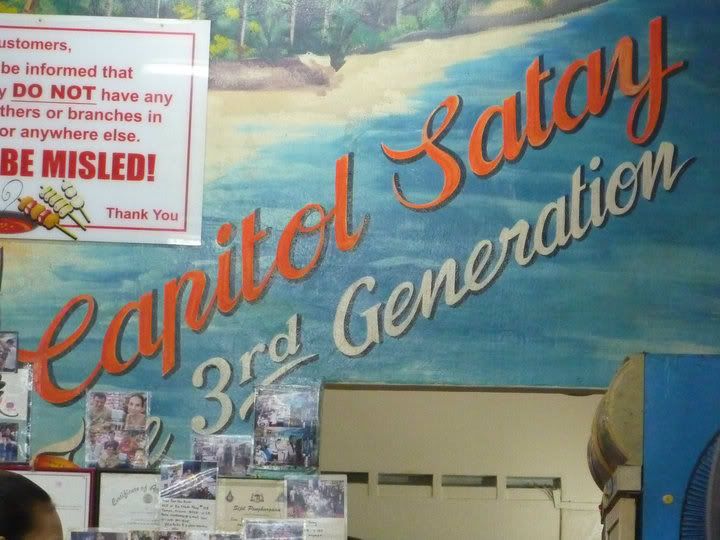 Pitstop #8: Capitol Satay Celup!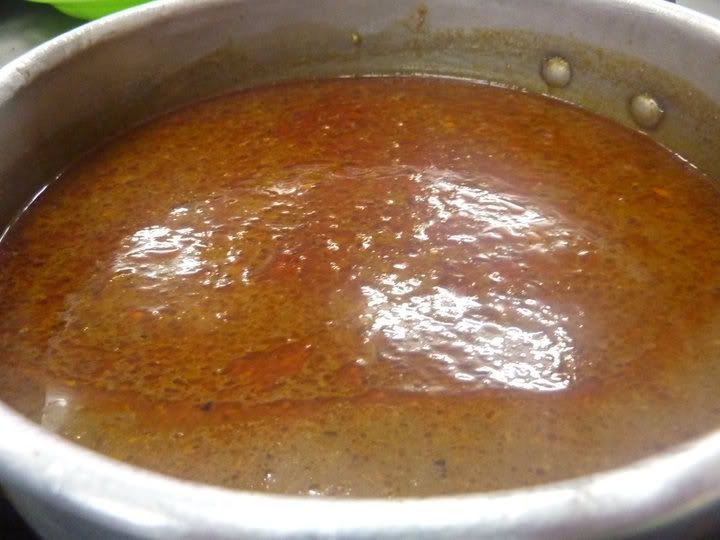 The sauce.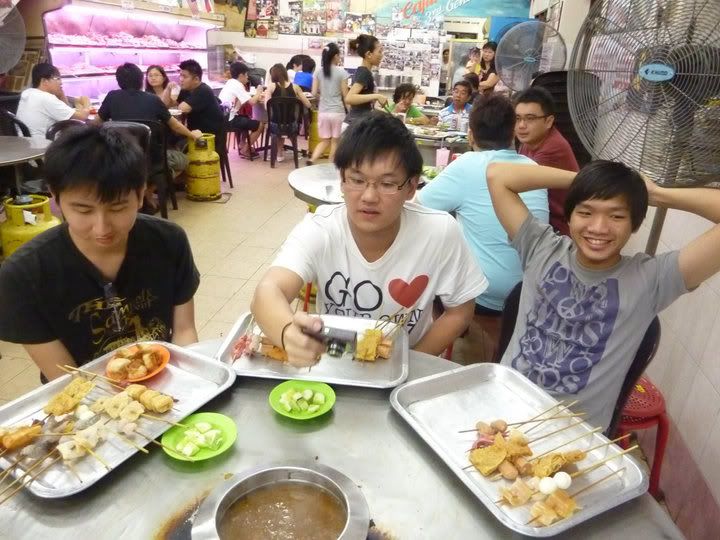 Pre-supper.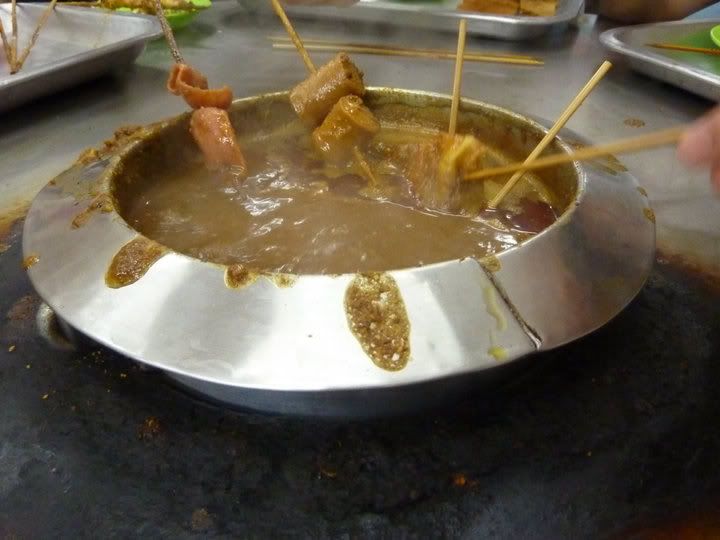 Work in progress.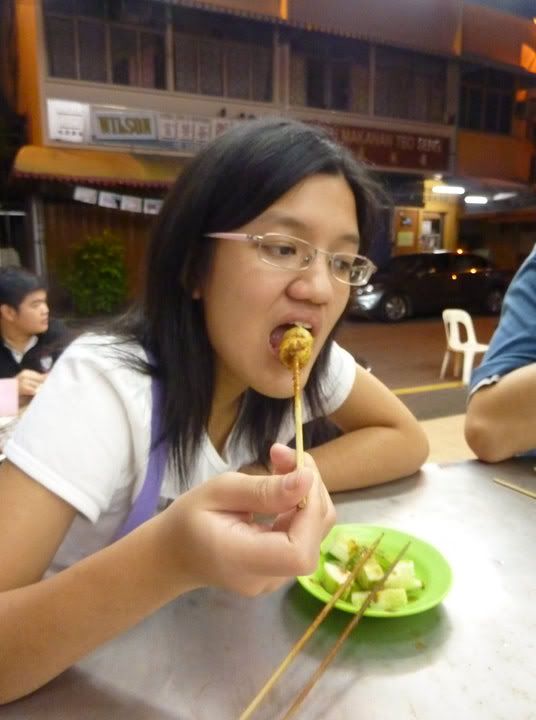 Om nom nom...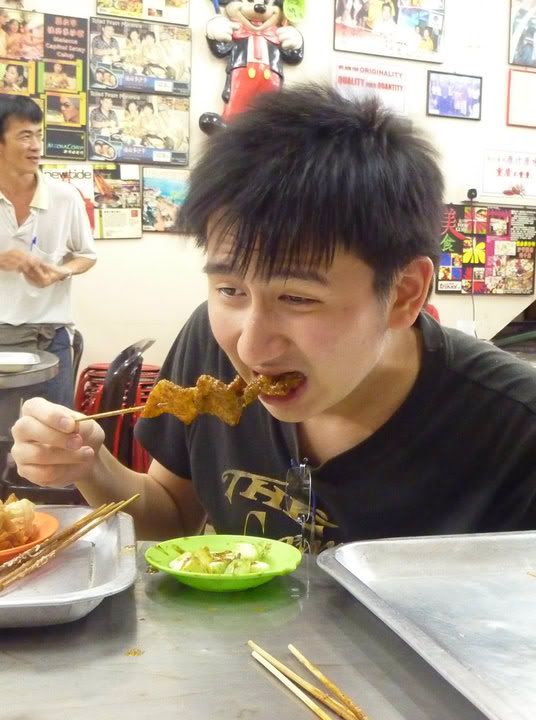 Enjoying his food very much it seems.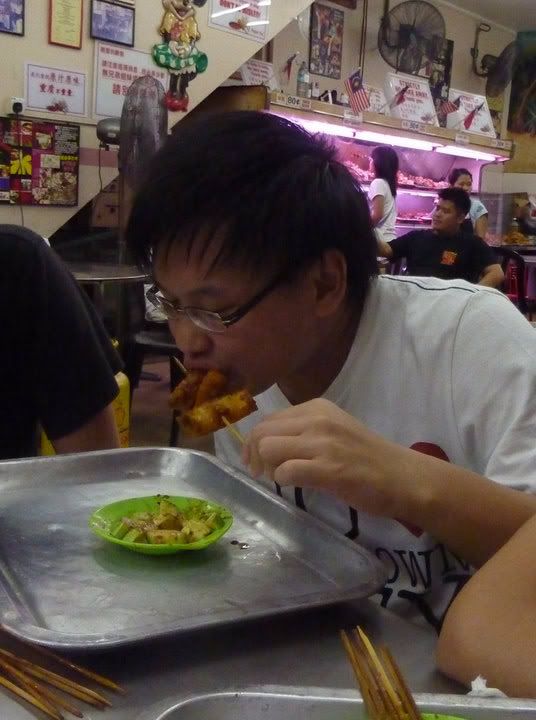 Nothing beats Malaysian food, ei Shawn? : )
That was how day 1 ended.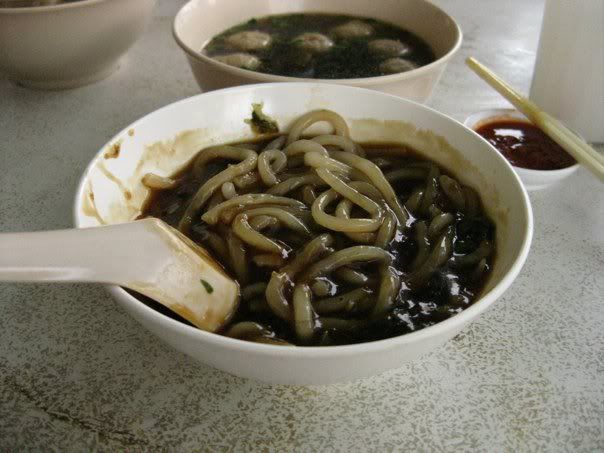 Pitstop #9: Beef noodles was up for breakfast with meat balls. It was so cheap, I wouldn't have minded bringing back a few packets. Not to mention, it was yummy!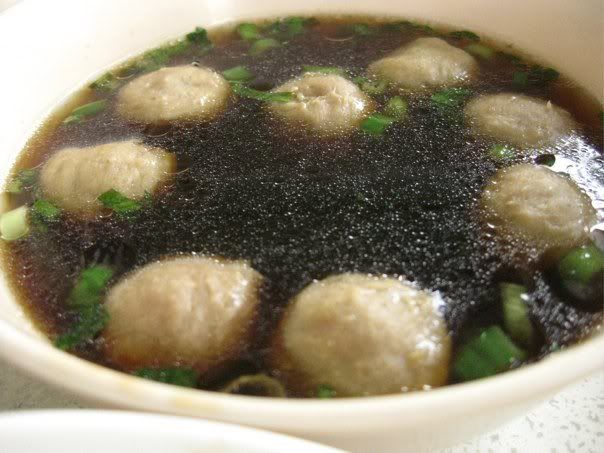 Meat balls!
Post-breakfast, we headed over to the beach.
This time, with actual sand and not just a nice view.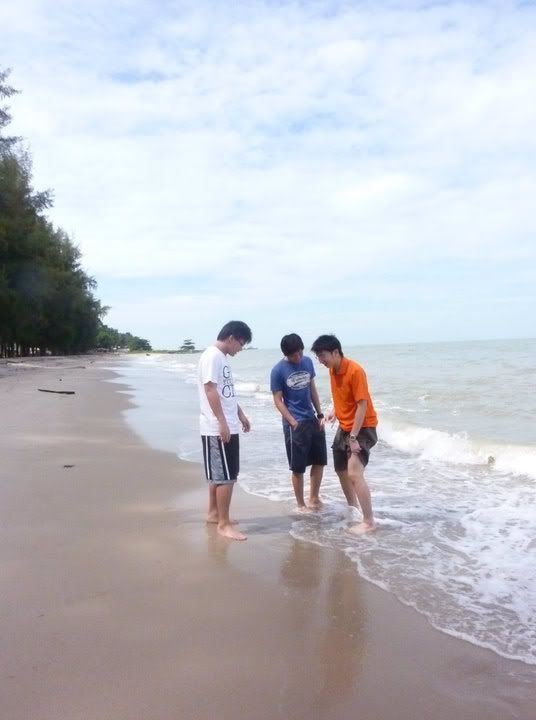 Getting a wee bit excited, are we? : )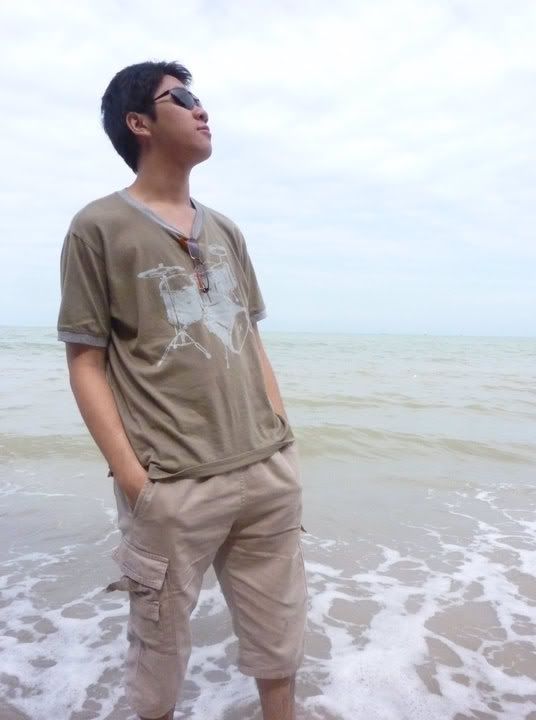 Poser-fied!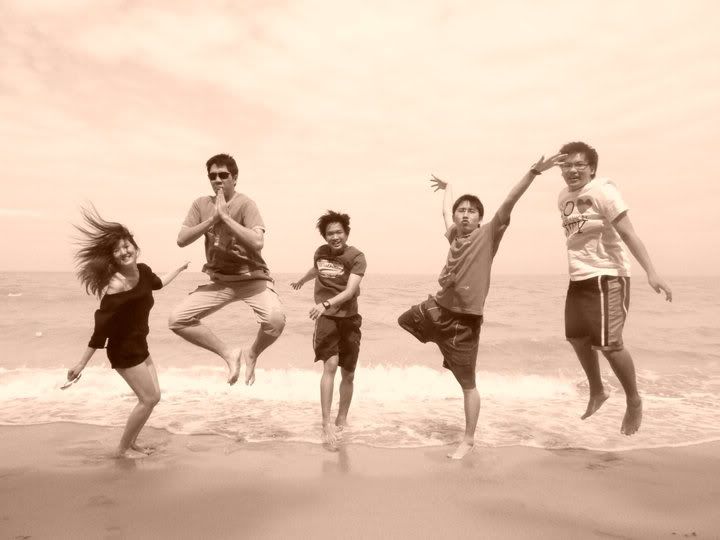 Group jump shot #1!
Group jump shot #2!
Random shot!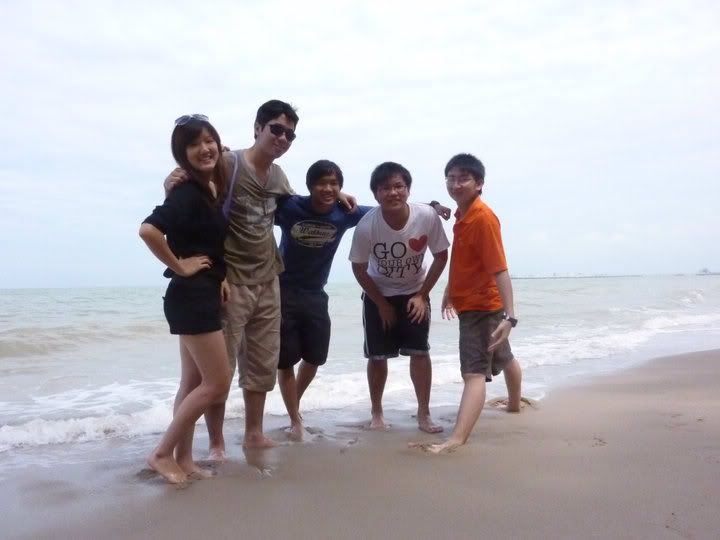 Here's us @ the beach!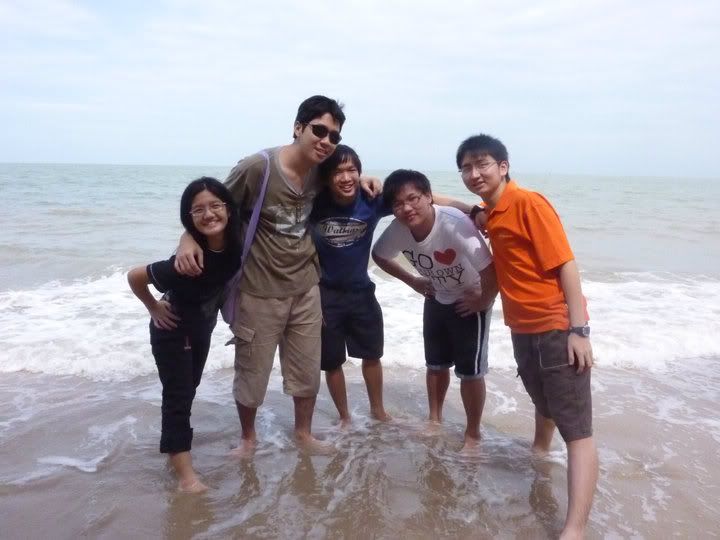 Now with Jewel in the picture!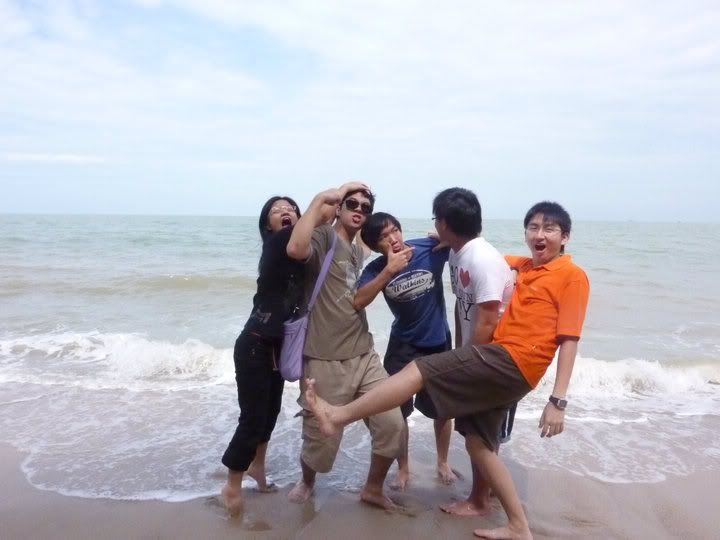 Crazy shot by the beach. A must at every outing to the beach!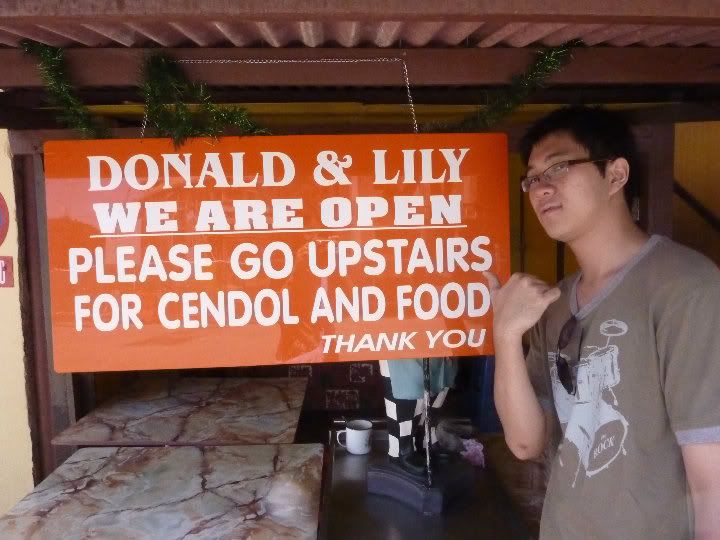 Pitstop #10: Our last stop before we headed back home to KL.
It was more rojak, cendol and asam laksa.
Hence, no point putting pictures that kinda look similiar.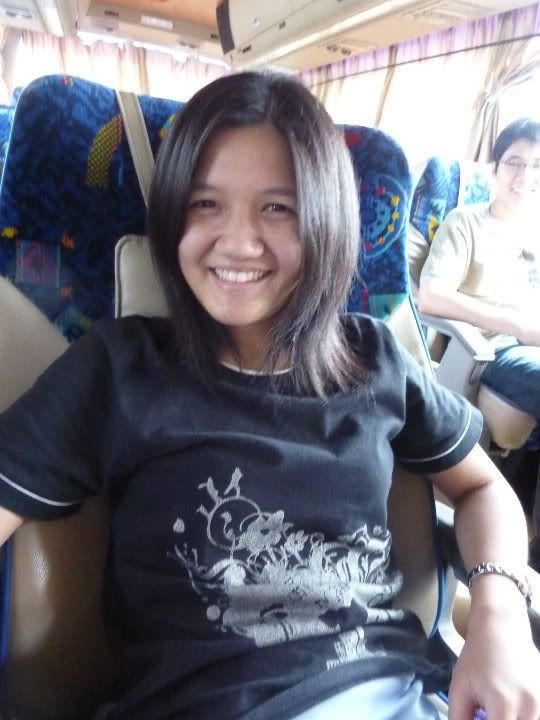 This is us on the way back!
Another final shot...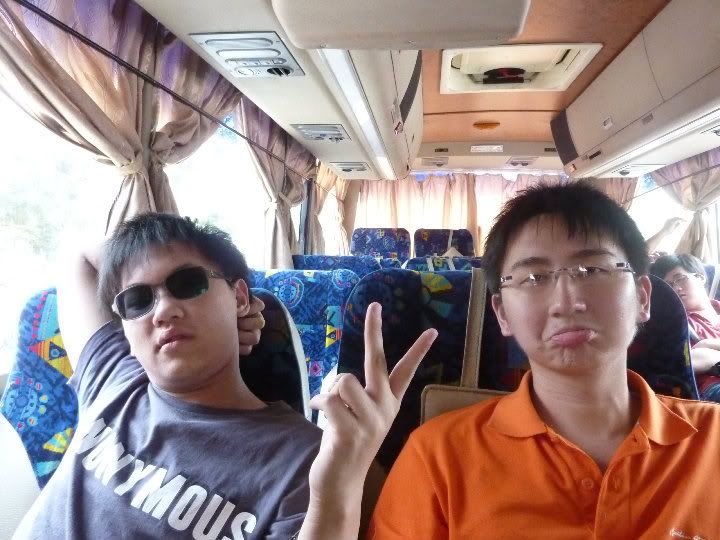 Josh's face is classic! He loved Malacca a whole lot. : )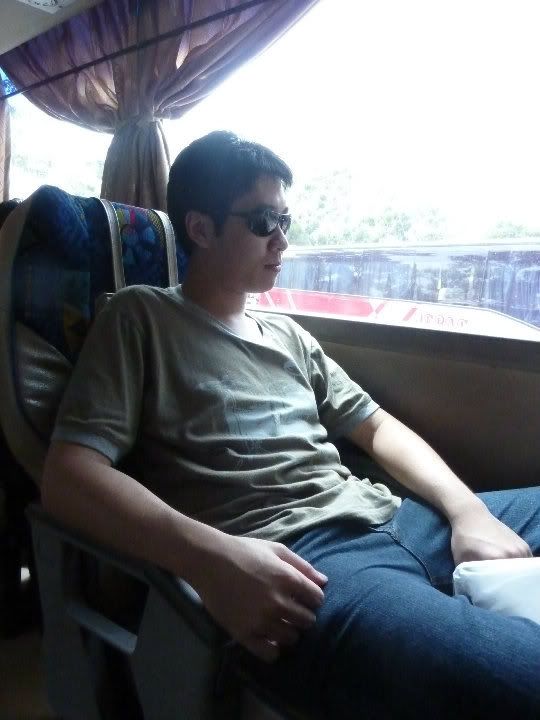 This was goodbye from all of us...
I think you guys really made this trip memorable.
It's never the activities, but always the company.
I love you guys with all my heart.
We'll do this again soon.
Stay awesome! <3
And if you're reading this, congrats...
You've reached the end of the post.
Thank you for reading.
Stay awesome! <3
P.S.: This post took me 2 hours plus to come up with. A certain someone better appreciate this. xD
P.S.S.: Picture credits go to everyone, especially Jewel, John and Shawn because they were all from your cameras. : )
P.S.S.S.: The rest of the pictures can be found on Facebook.