First up, Happy 18th Birthday
Rachy Ooi
!

Rachyyy!!!
Stole this picture from her facebook. Haha! Anyway, Happy Birthday! Have a blast, and know that you're legal now!! Did I mention old too? xD Have a great year ahead of you! = )
Anywayyyyyy....
Final update for the whole week of Chinese New Year. Its been a long week (trust me when I say long, I mean it) and tiring, but I had loads of fun. Ironically, I hardly met up with any of my cousins. They've all gone on to lead their own lives and I've always envied people with close cousins.
Anywayyyyy....
Today's post will be the continuation (as well as the ending of my CNY posts) from day 1 which has been posted already previously. So this post will cover Day 2, 3, 4 & 5 of the whole week of New Year's.
*Note that aunty's and aunt's differentiate non-family and family with the former being non-family and the latter being family.

Day 2, 27th January 2009
The day started out with a visit to Aunty Josephine's for a short while before heading over to my first aunt's (dad's side) place to have a small family reunion with my uncles and aunts. Didn't take much photos, but I did get some unique stuff, and bits and pieces of where we went. So, enjoy...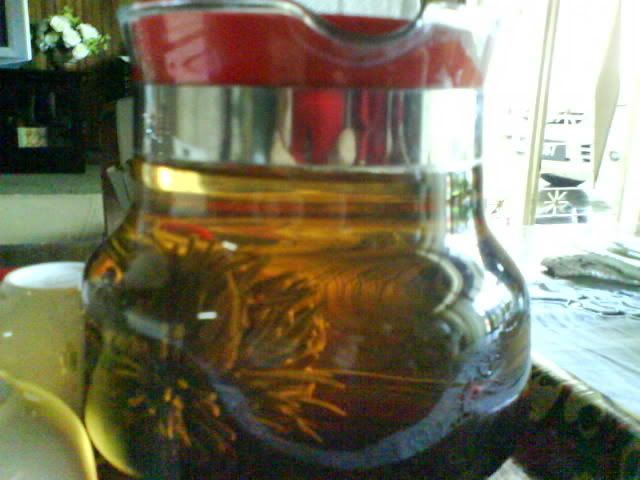 Nothing spectacular about the tea? Check out the "tea leaves".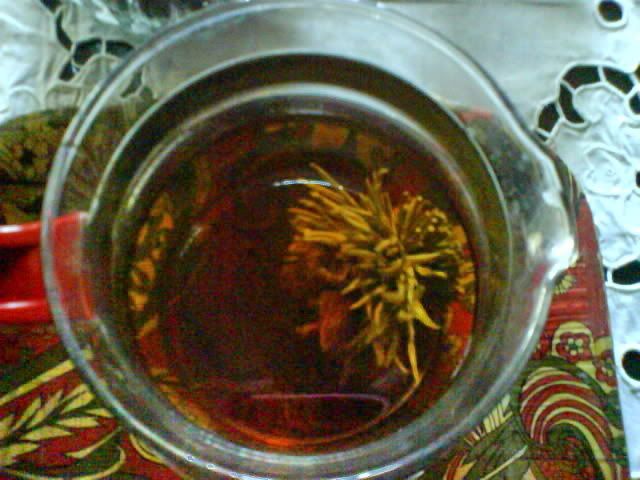 Aerial view; rambutan-like. Taste was one of a kind, all the way from China.
Lunch @ Pizza Hut's, Damansara Jaya.
Hawaiian Tuna.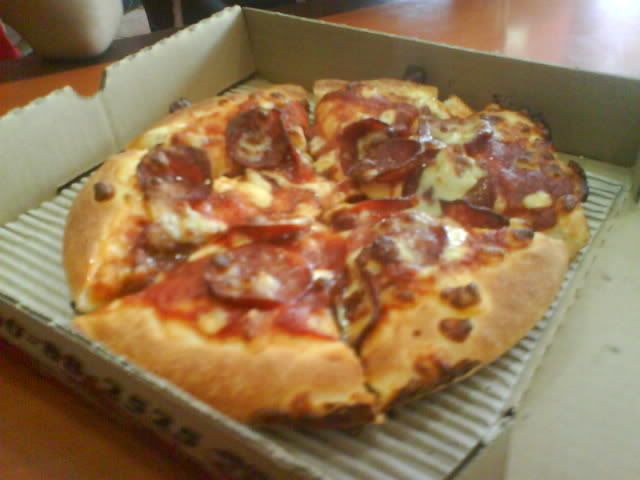 Pepperoni Delight.
Fast food was all that was available and you can't expect much on the second day of New Year.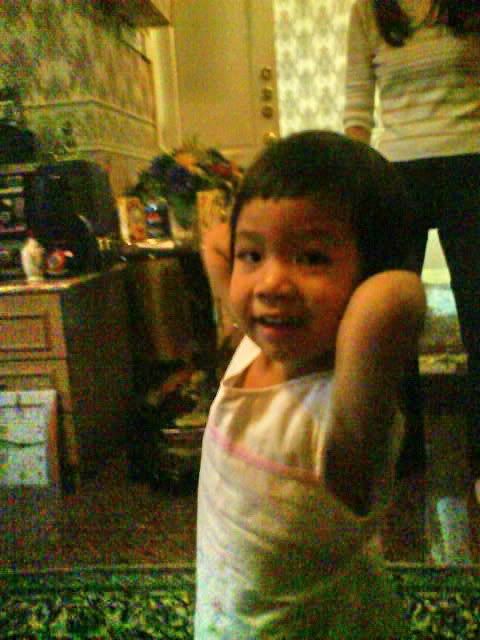 Cousin Danielle.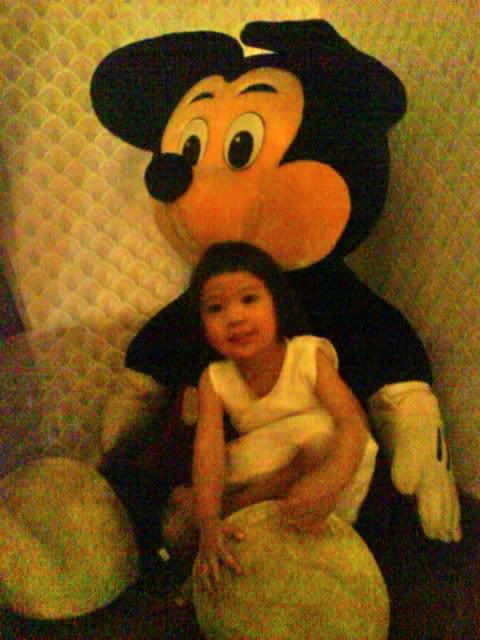 With Mickey.
With Minnie.
Went back home quite early as there were no more visitations for the day.
Day 3, 28th January 2009

Headed to Aunty Catherine's for lunch and also visitation. Took us about 45 minutes to find the place as dad somehow got lost a lil. Went over to Dan's place right after to supposedly buy stuff for the BBQ (which got postponed due to some last minute withdrawal >.<") but ended up gaming on the PS2, having dinner, and exploring the new Giant at Kota Damansara.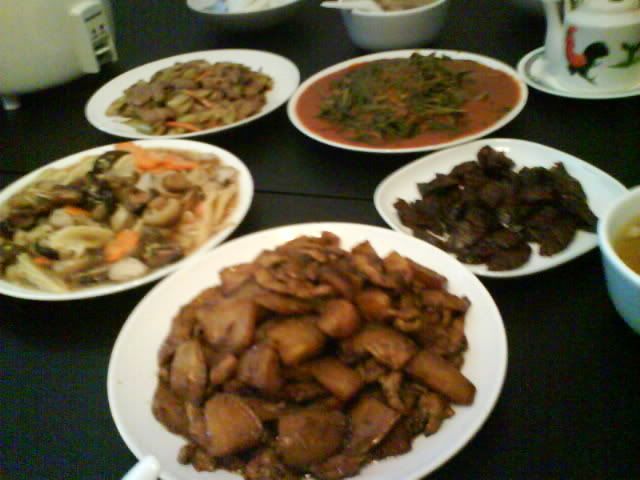 Lunch, which by the way was scrumptious.
Sam and Matt.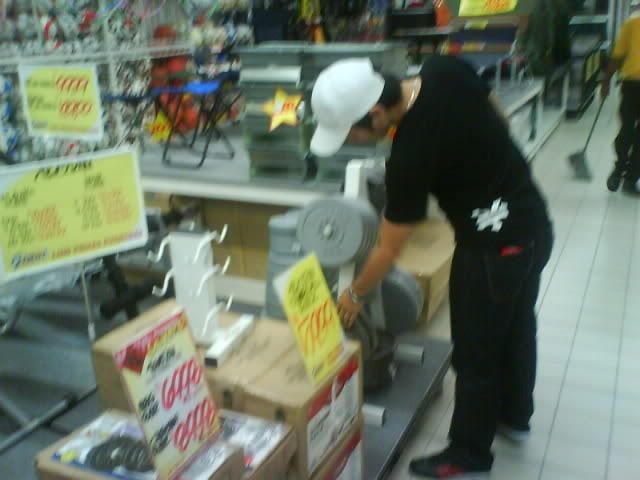 Giant was pretty much mundane. Nothing interesting.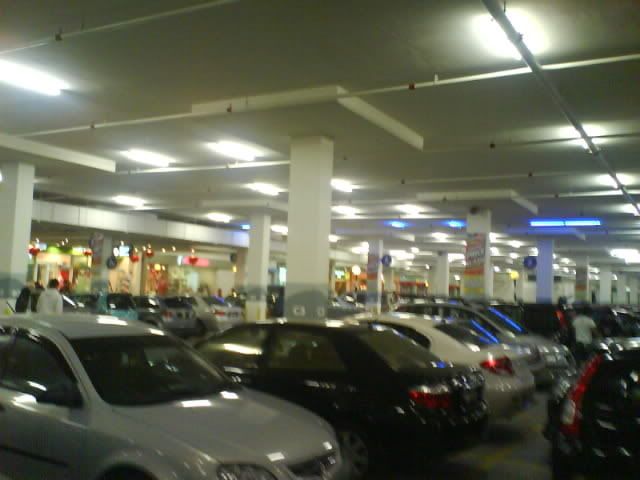 It was packed as people started to grocery shop again.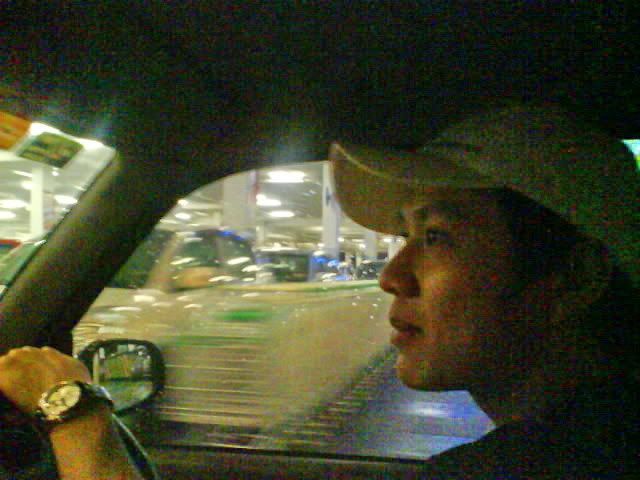 My driver. = )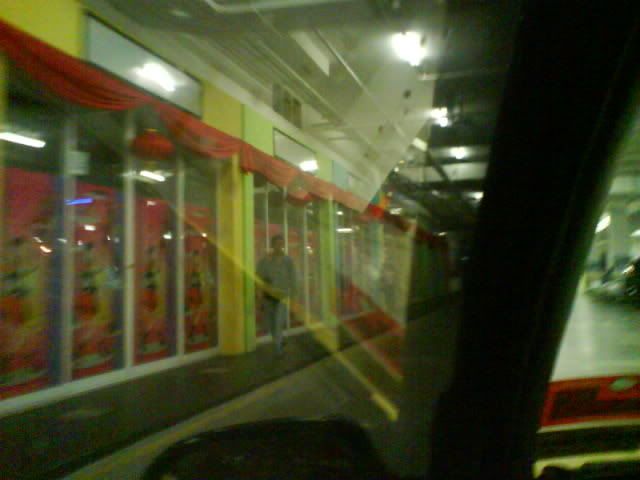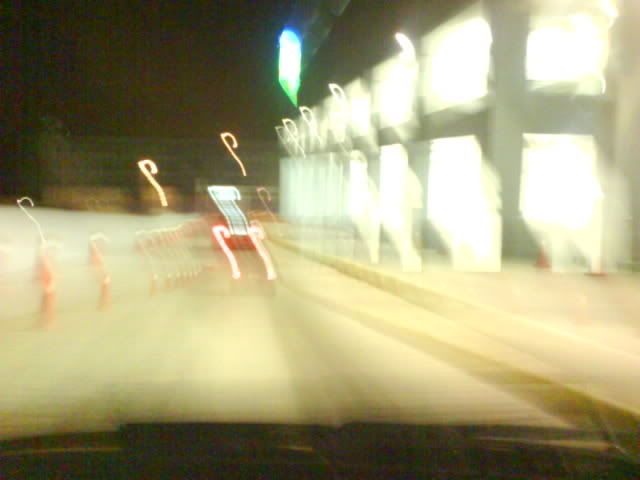 The past is a blur...
And yet the future remains uncertain when God isn't in it.
That was how Day 3 went.
Day 4, 29 January 2009
Went to Uncle Shen's place for a CNY open house though I didn't stay long. Headed off to 1 Utama right after to meet up with an old dear friend of mine, Linda. Had lunch at O'Brien's and managed to catch up, before I met up with the college buddies for a few rounds of gaming in the Cyber Cafe and to have dinner (since BBQ plans were postponed).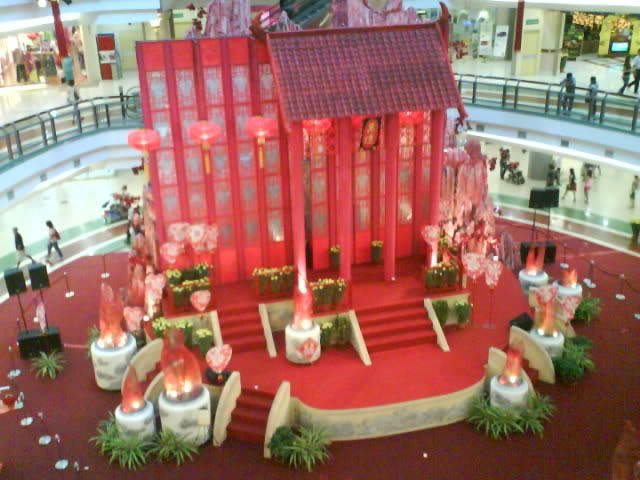 OU's Chinese New Year Decoration.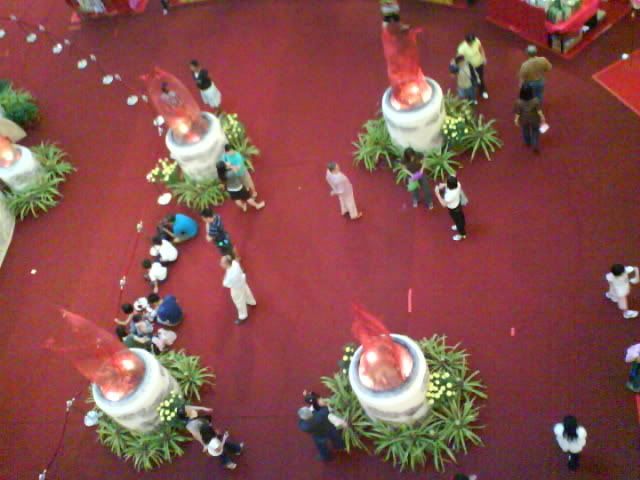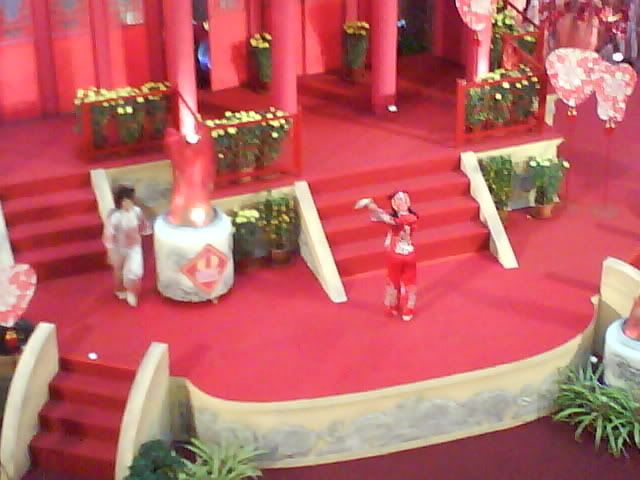 Presentations...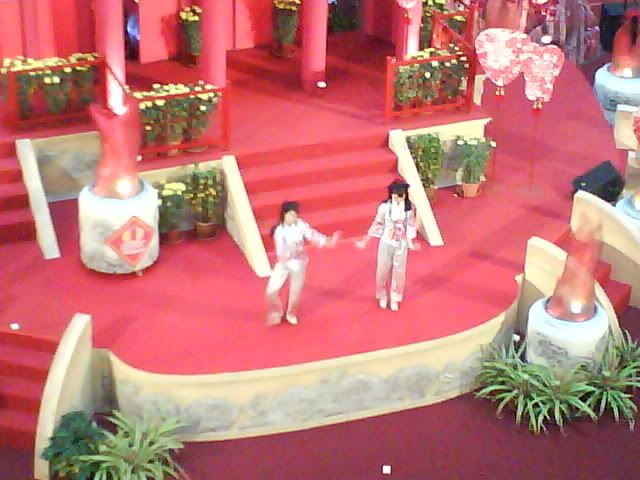 Hula hoop girl which left the crowd in applause.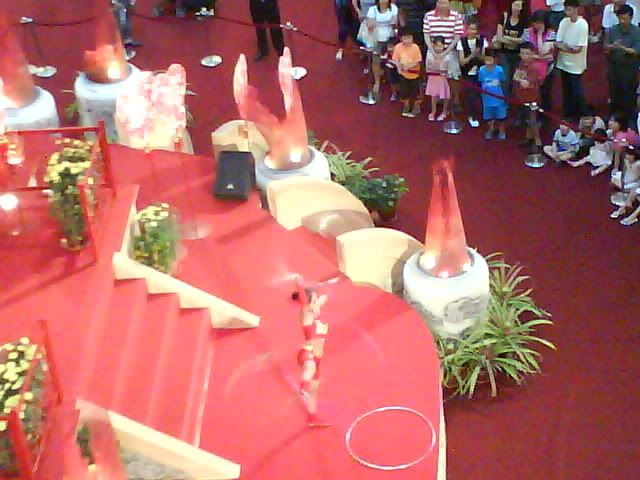 Doing (and strutting) her stuff.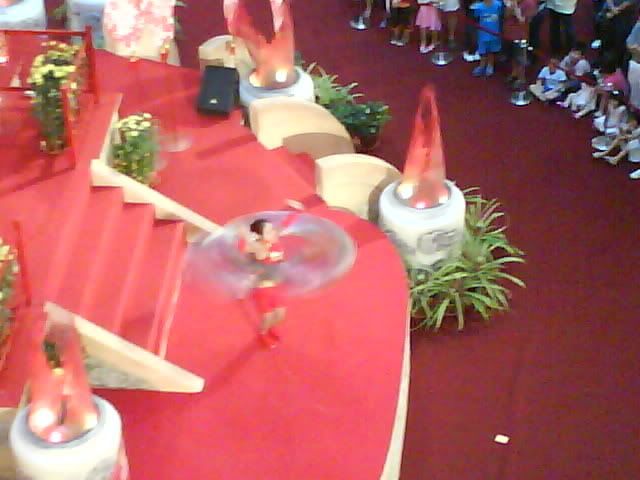 Finale. Count the number of hoops if you can.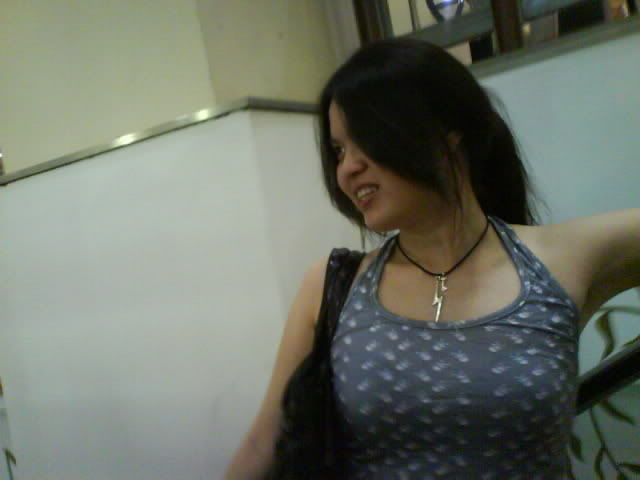 Met up with Linda.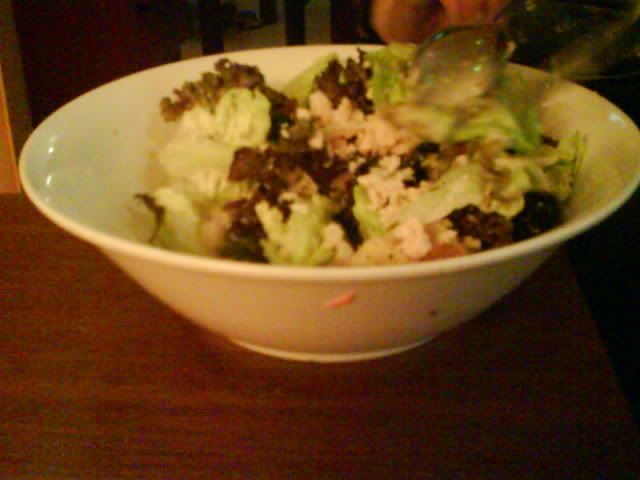 Caesar's salad @ O'Brien's.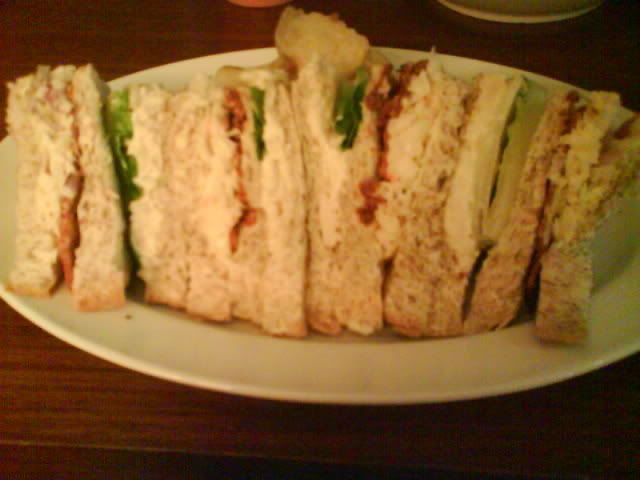 My O'Brien's tripledecker chicken, or something like that.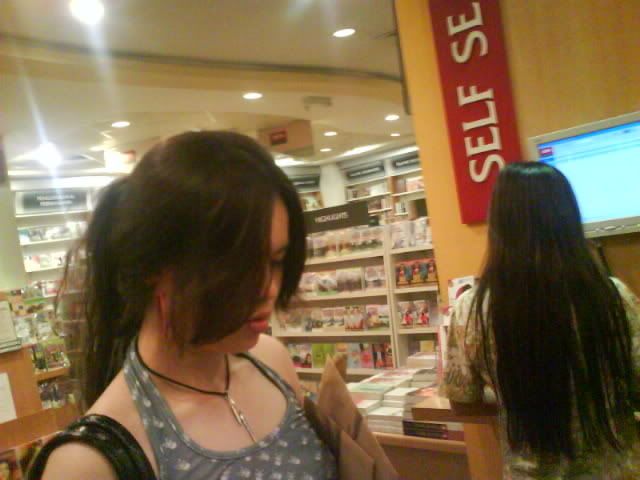 @ MPH. My head's on the chopping board with her pictures up here. xD
Fried rice @ Rasta's, Taman Tun.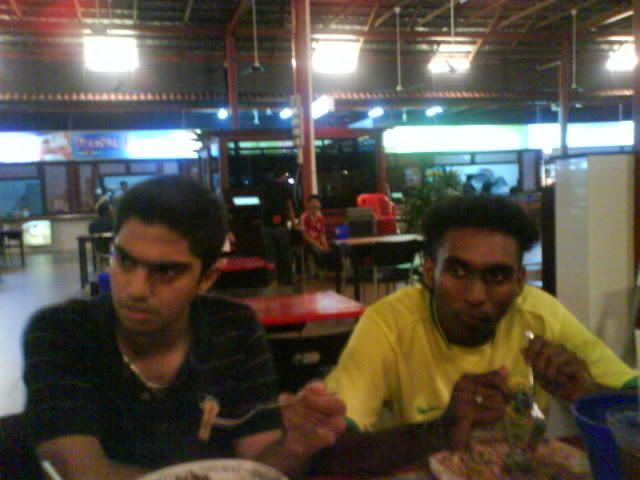 Adam and Yoga.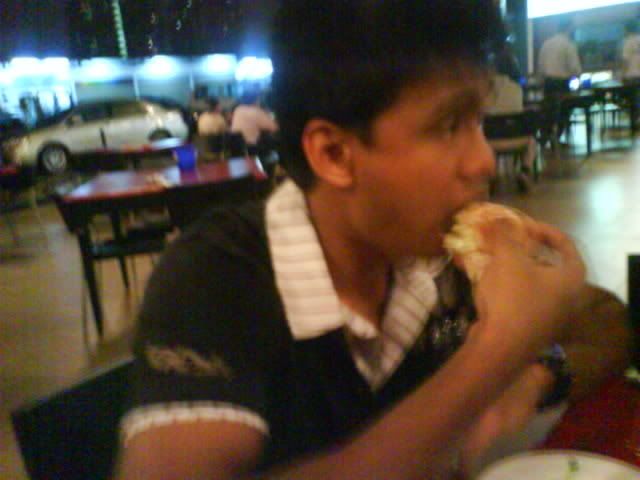 Dines with his bugger, ermm...burger.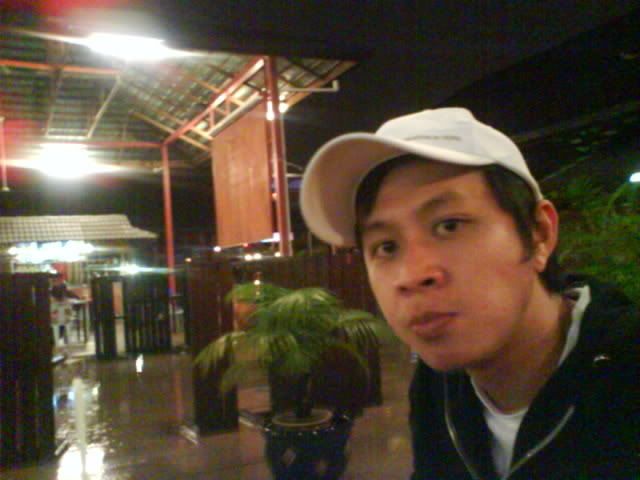 Danial's trademark.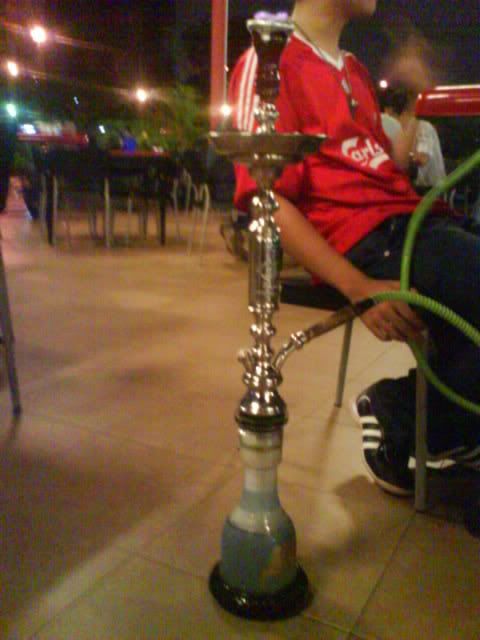 We had Shisha for 'dessert'.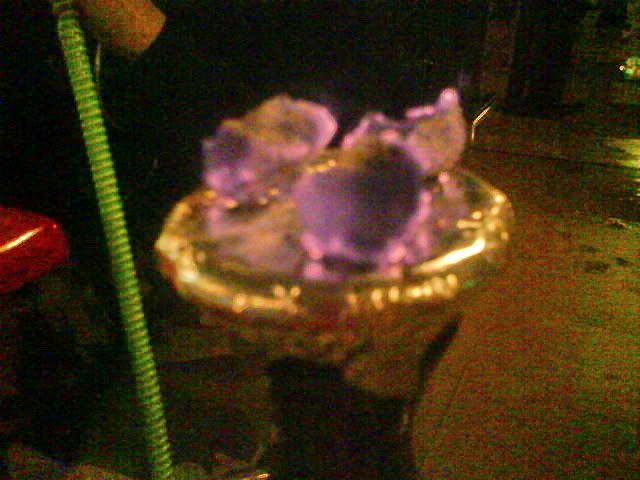 Coals that help evaporate the water.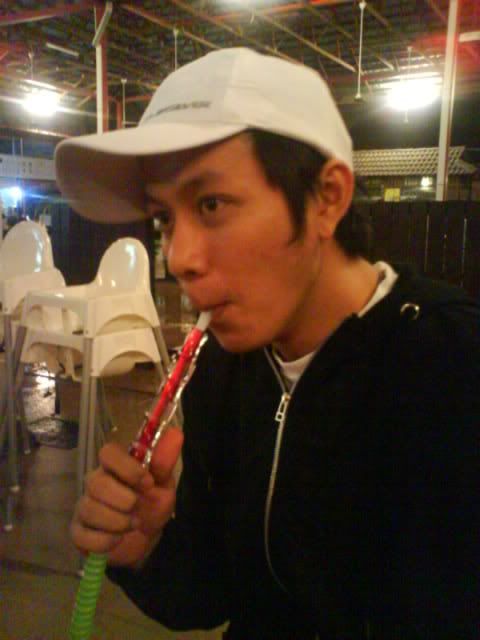 Guru Asap! In literal translation, Teacher Smoke (I said literal didn't I?). xD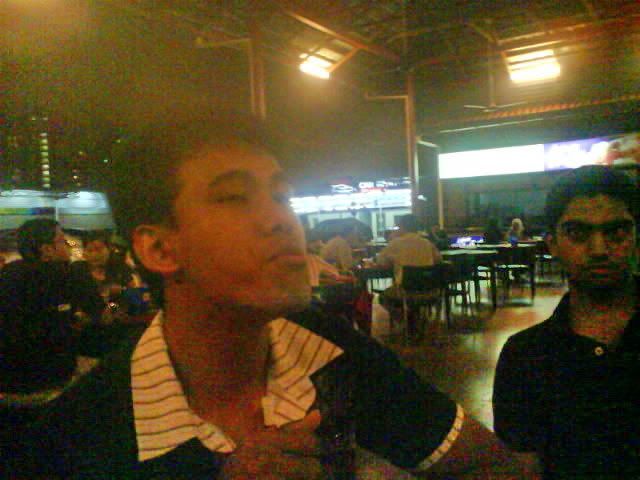 Apparently someone got intoxicated. Overdose...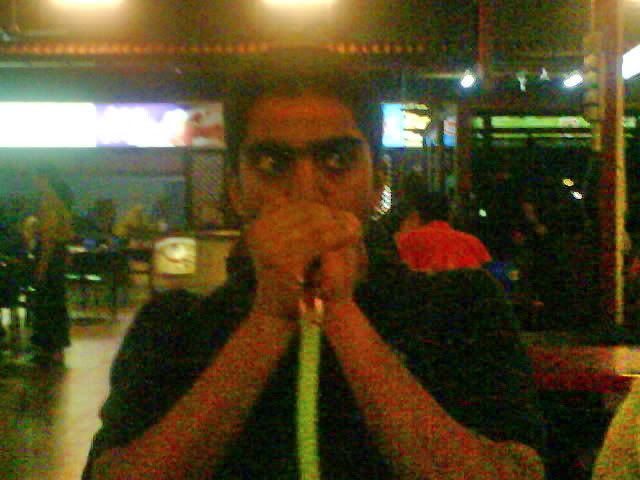 Adam, 'Penghisap Professional' or in simple, plain English: Professional Sucker. xD
No pictures of me attempting shisha shall be posted on my blog for my own security. Goodness knows what will happen if I had proof of that on my blog. Nowadays, you can't be sure of who visits your blog.
Day 4, 30th January 2009
Spent half the day at Aunty Pek See's for lunch. We had Bak Kut Teh by the way, and it was good! Rubbing it in...xD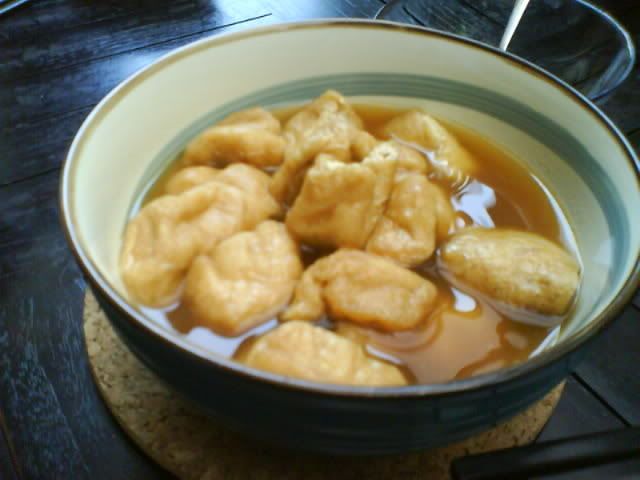 Rawr! Love love love...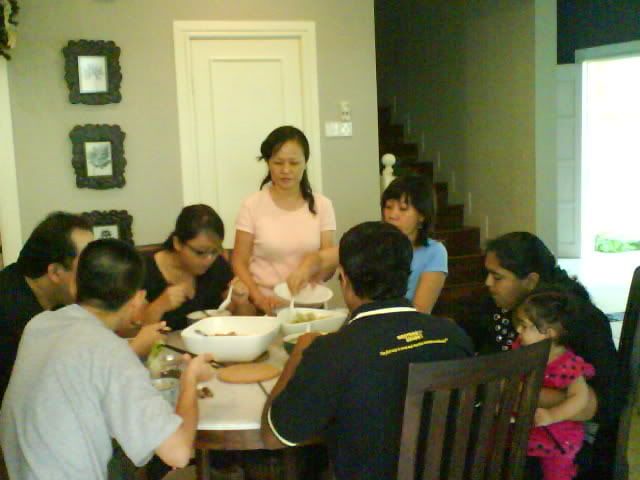 Lunch commences.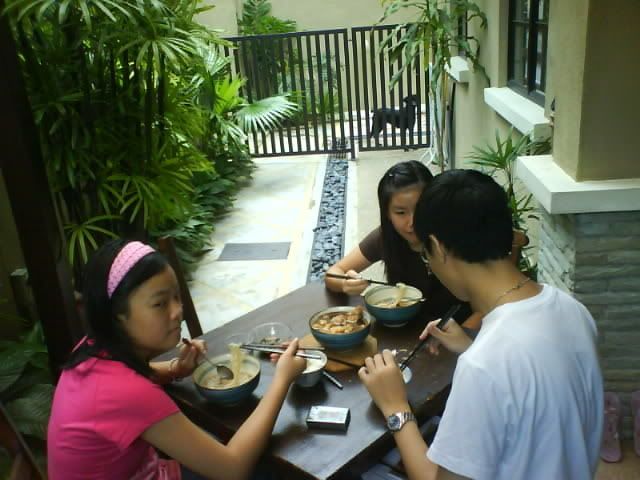 Tam Chiak faces (as Rachy puts it) which means...greedy.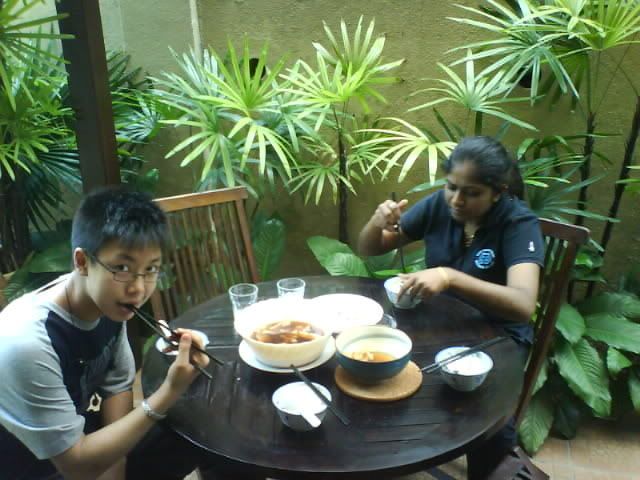 Brandon and Sharon.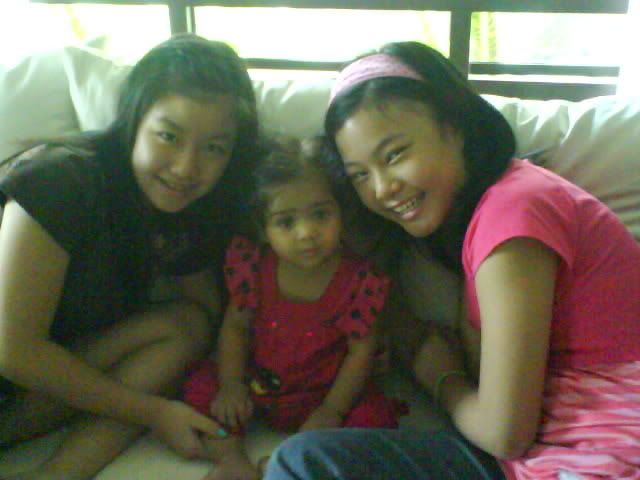 Claudia and Carmen with lil Christina.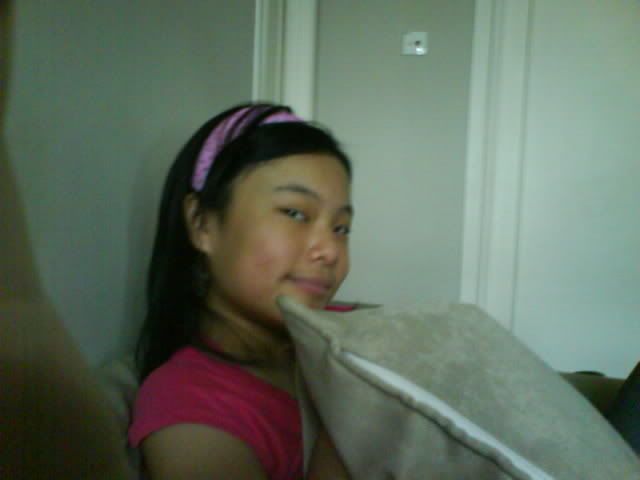 Smile, snap, and shoot.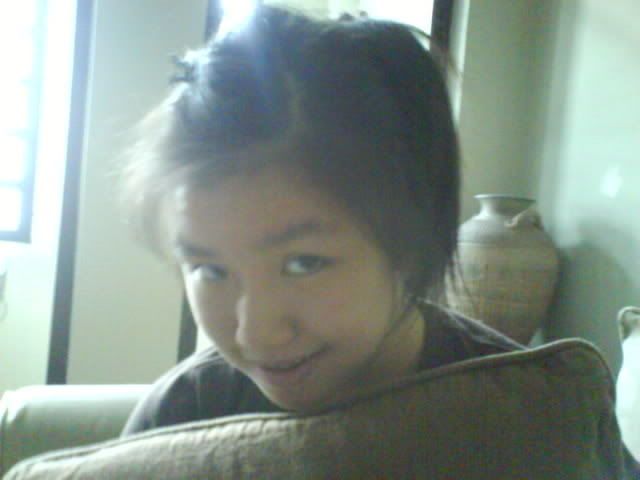 Shining like an angel. Too much light. xD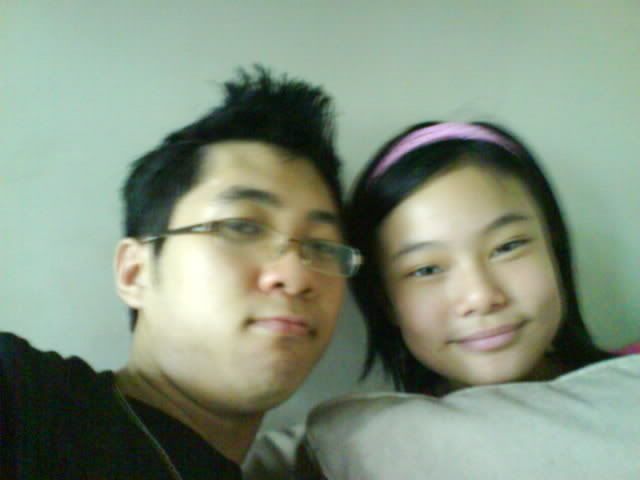 Carmen and Matt. I look fat. >.<"
I've found my "fat" angle. T_T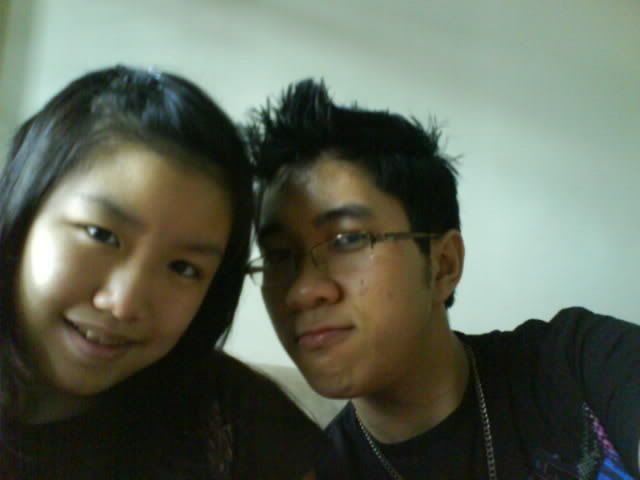 Claudia and Matt.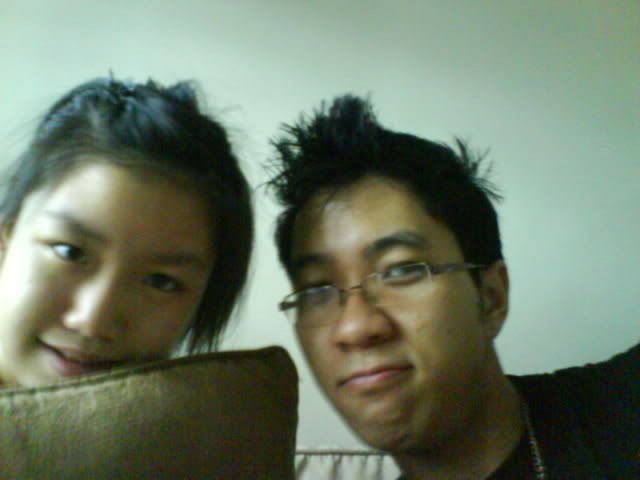 Take 2.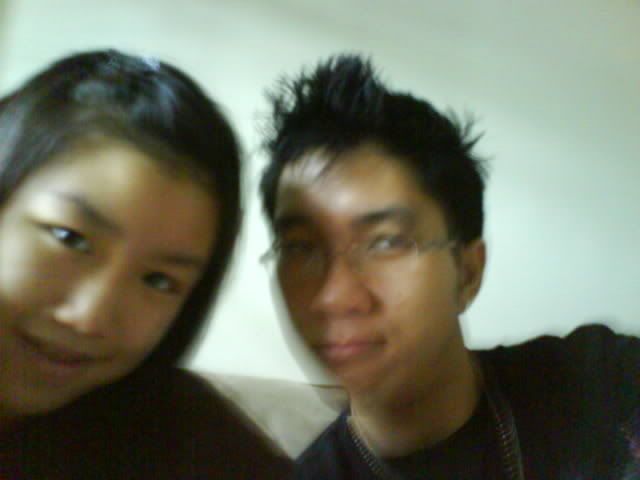 Take 3.
Sadly, I didn't really get to take pictures with anyone else as I was busy watching movies upstairs and everyone else were either busy, or had to go off early. Gah.....Anywayyyy, caught Jumper (for the third time) and Wild Child. Soo....movie review!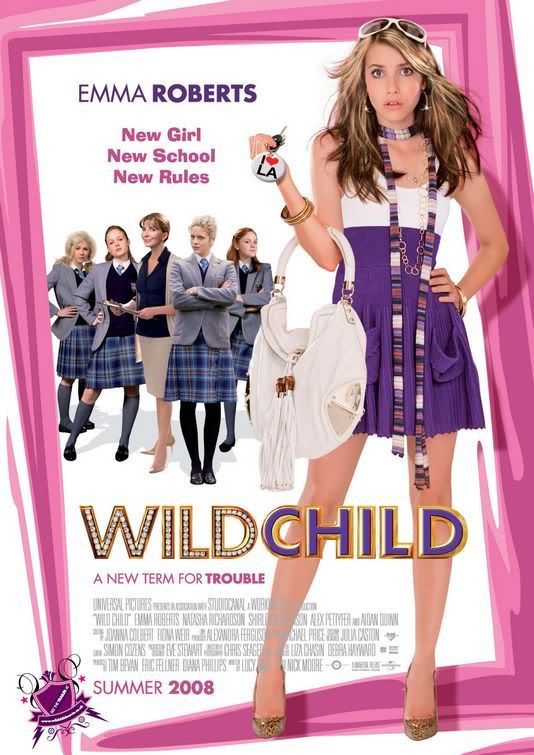 Wild Child.
Emma Roberts is total eye candy! xD But, I'm gonna rate it fairly according to the plot and the whole layout of the story instead of the fact mentioned above. Overall a bit chick-flick-ish if you get what I mean. Its a real teen movie kinda thing, but I guess it wasn't that bad either.
Verdict: 7/10 Tentatively speaking, Emma Watson adds at least a point to the movie. So it should be 8/10. Har har har...I'm kidding. >.<"
Anyway, thats about it for my Chinese New Year week. How was your week? Everybody's been getting quite a fair bit of ang pau, but I've realized that though I didn't collect as much, being with family and friends around is what makes it all the more meaningful. Money is secondary in my opinion. So, enjoy the rest of your Chinese New Year!
Gong Xi Fa Chai!
PS: Valentine's Day is coming. What are your plans? = )