I'm back, for a short update. Okay, technically I've been here all the while. Its just that laziness has gotten to me. Anyway, before we move on, just gonna share a song which I totally love and been addicted to. Read the lyrics as you play the song. = )
So today's post will cover an outing to Timesquare during break before exam week, and the Youth Enrichment School (YES) takeover of the youth recently.
First up, the Timesquare post. It was my first time there by the way, and I kinda acted like a
jakun
since I hardly go to KL though I'm a KL boy. The irony...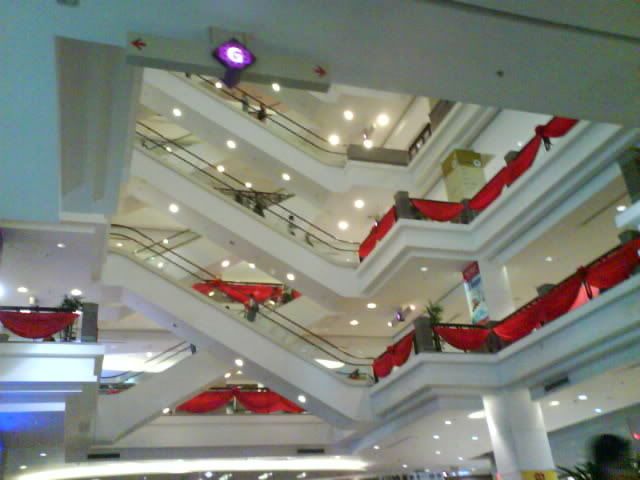 The stairs form a unique pattern, no?
Chinese New Year decorations...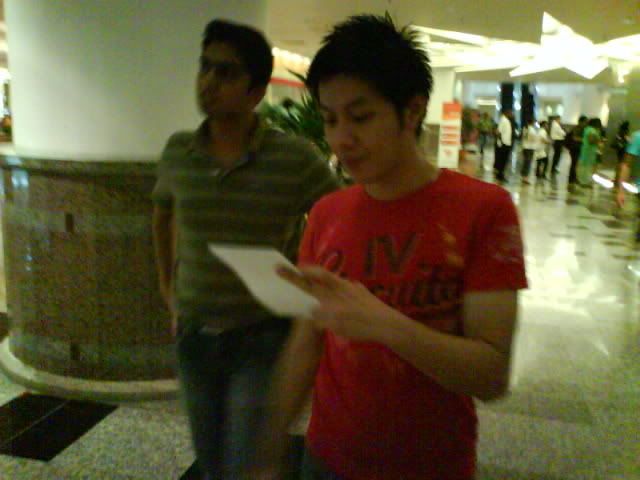 Silhouettes of the infamous duo. The reason I look forward to college every single day.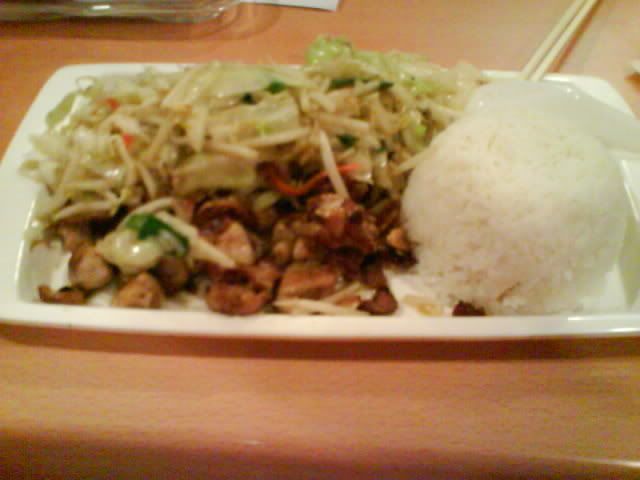 Lunch at Teppanyaki's.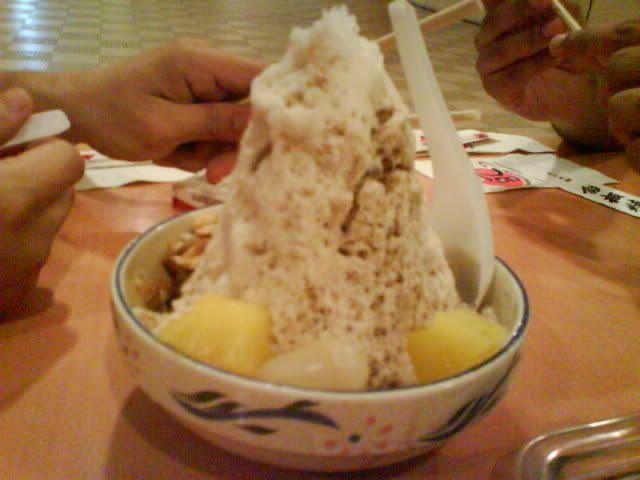 Dan's snow ice, which didn't live up to expectations.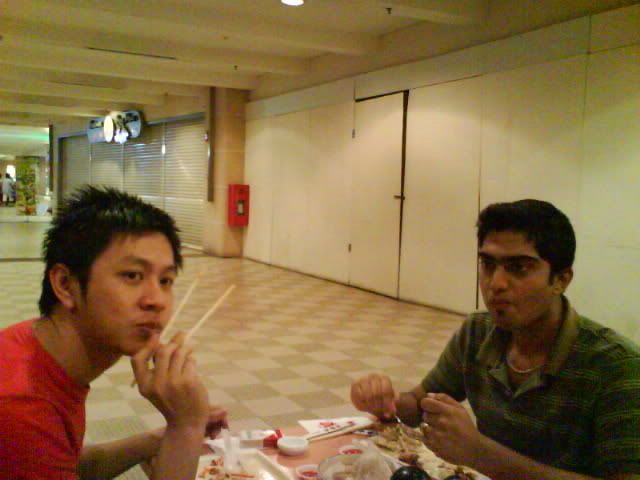 Danial and Adam. Thanks for coming all the way though it was exam week. = )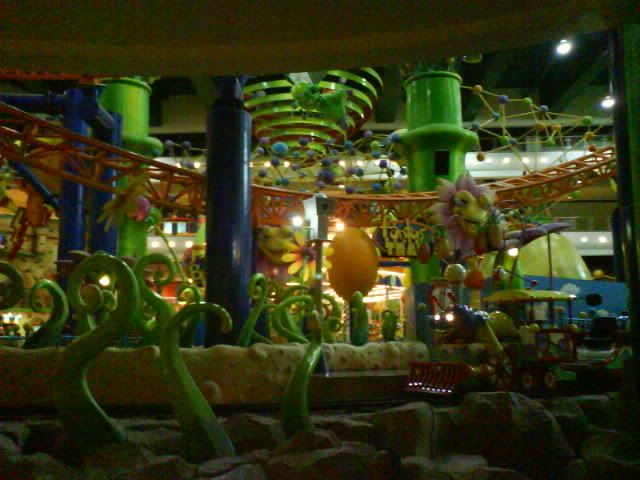 Their indoor theme park which didn't look too happening.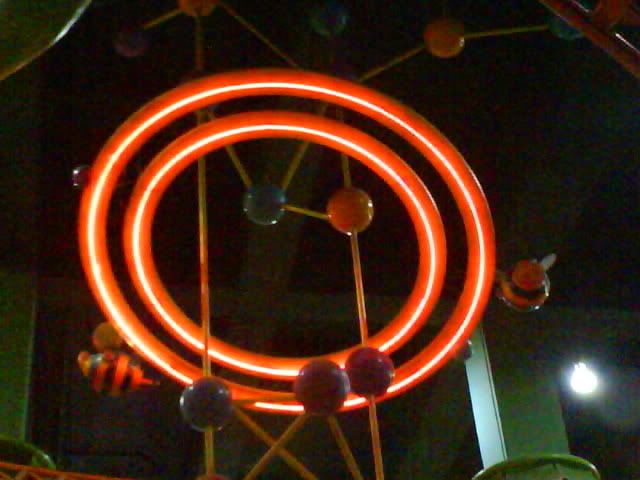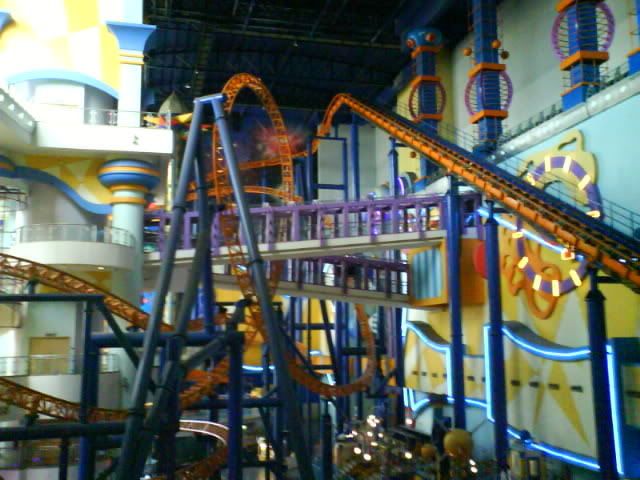 In all honesty, we went there to meet up with Evelyn to change my shoes which were too small. Took her for Starbucks after as the 2 went off shopping.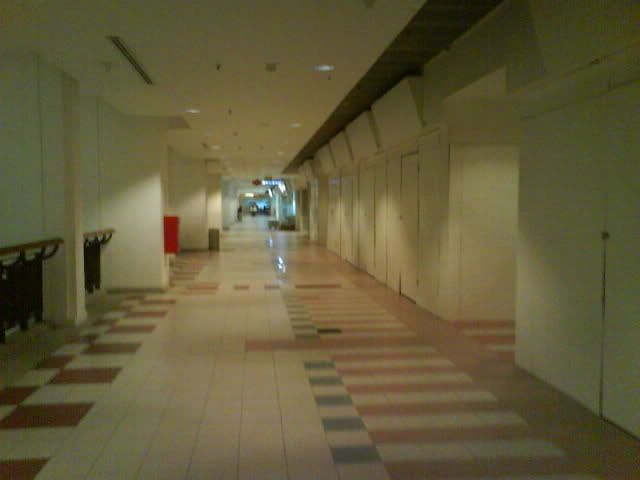 Empty corridors..
Moving on...
The group from YES came to take over the youth service recently. It was a miniature event, but a really good one nonetheless. I met new people, and got acquainted with some really nice people.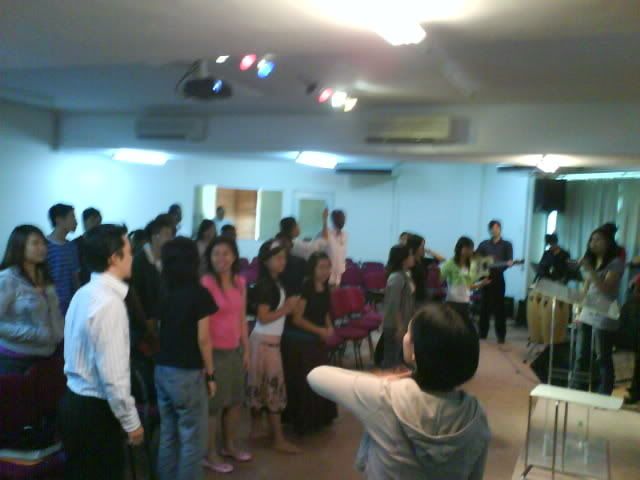 Getting hyped up.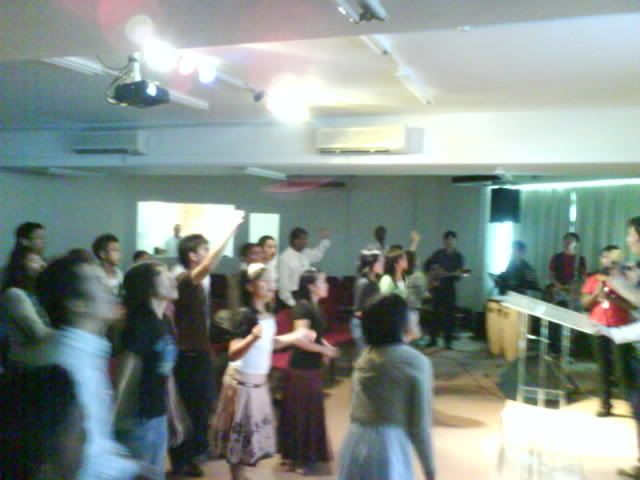 Worship...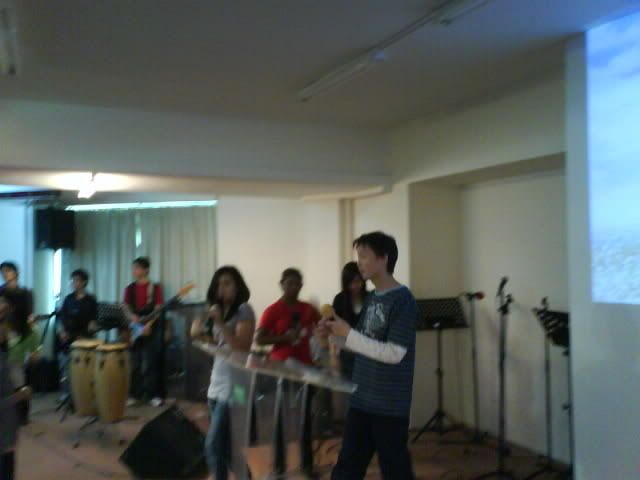 Part of the worship team.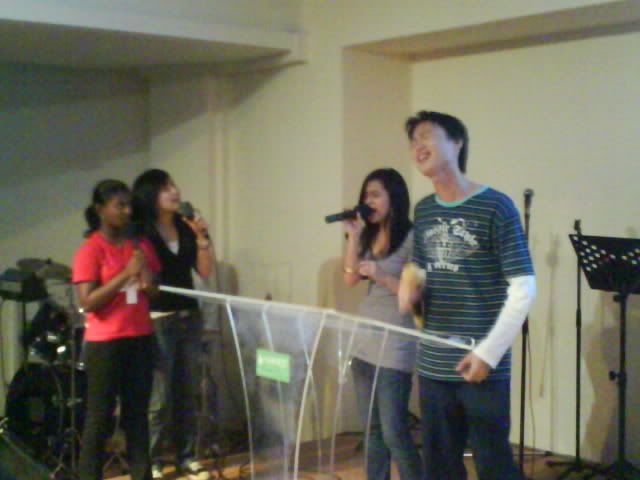 Joel, the multitalented worship leader and his backup singers.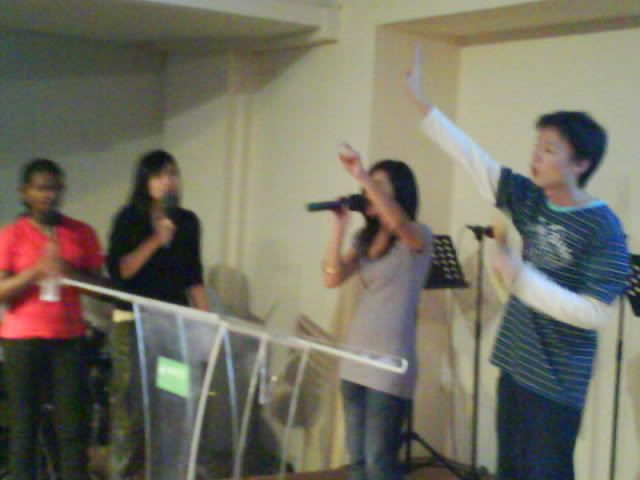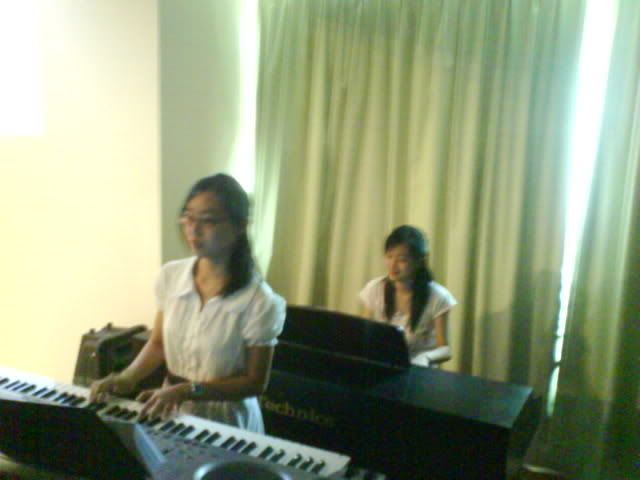 Charlene and Eunice on the keyboard & piano respectively.
Eunice introducing "Mimi" to Phoebe and the audience.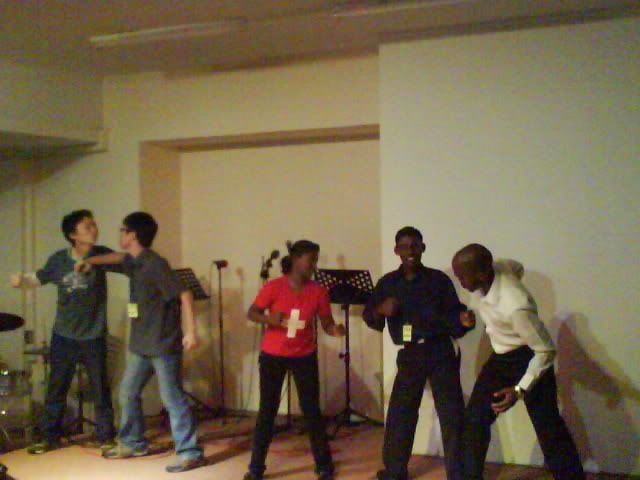 Next came their mini skit.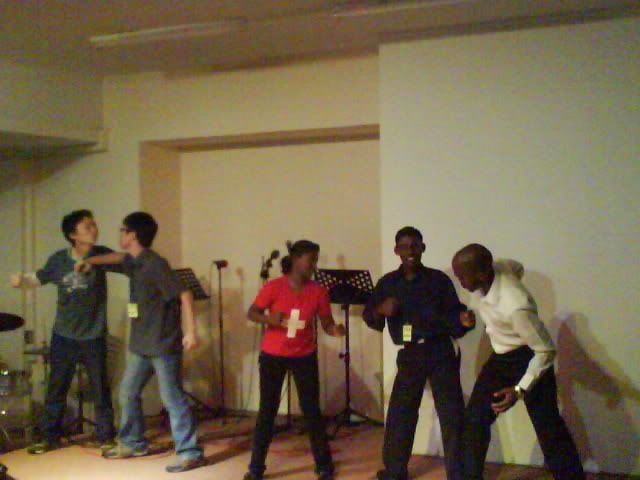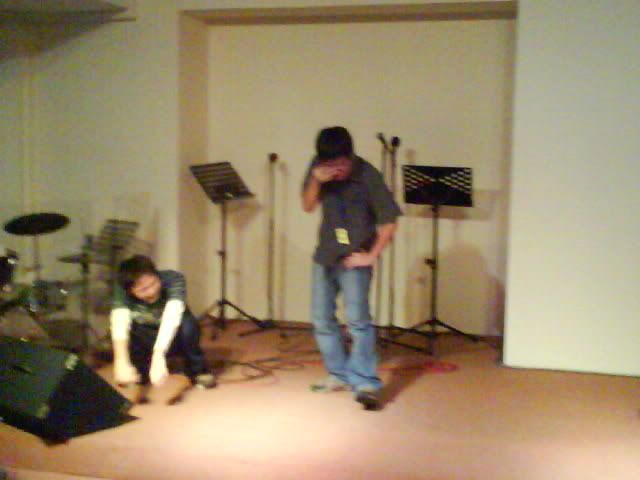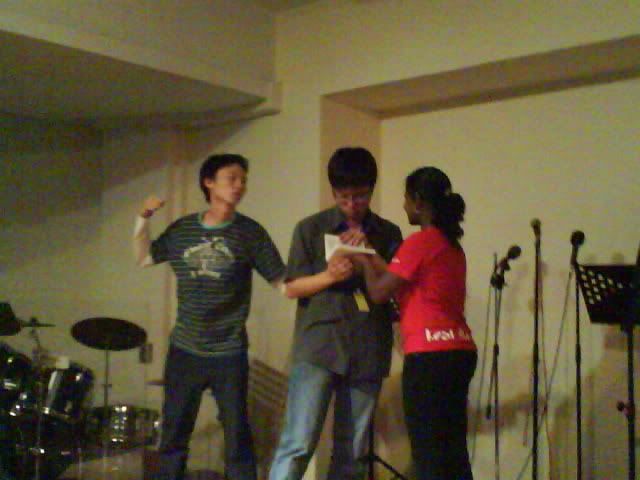 Influence was the theme of the skit.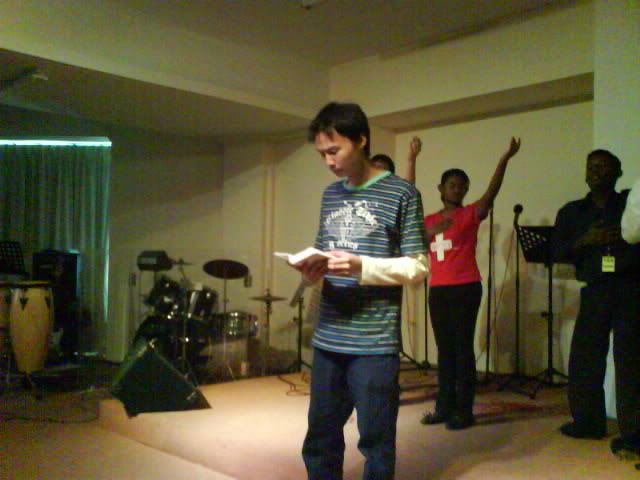 Reading from John 3:16.
After all that, it was time for testimony by the YES participants.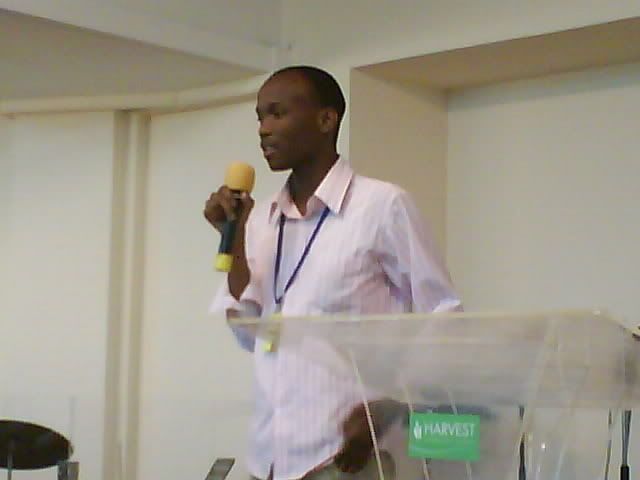 Thuso giving his testimony.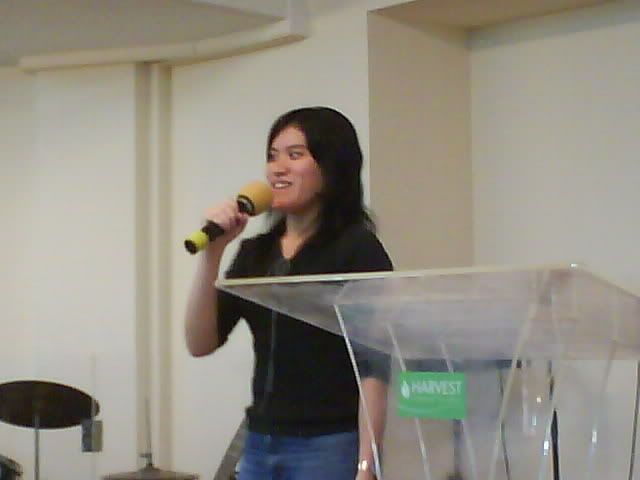 Grace.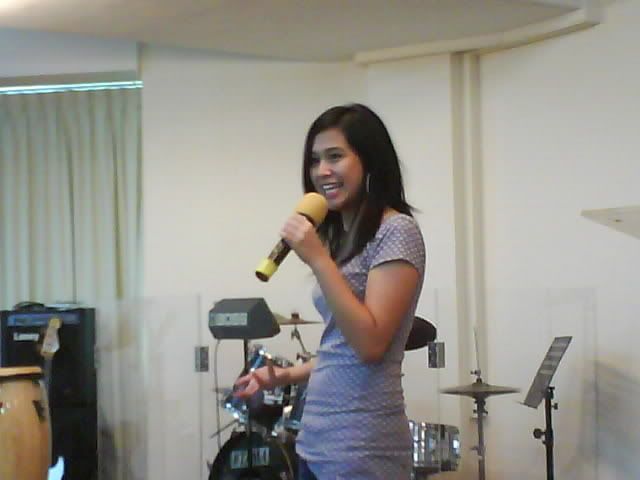 Sabrina.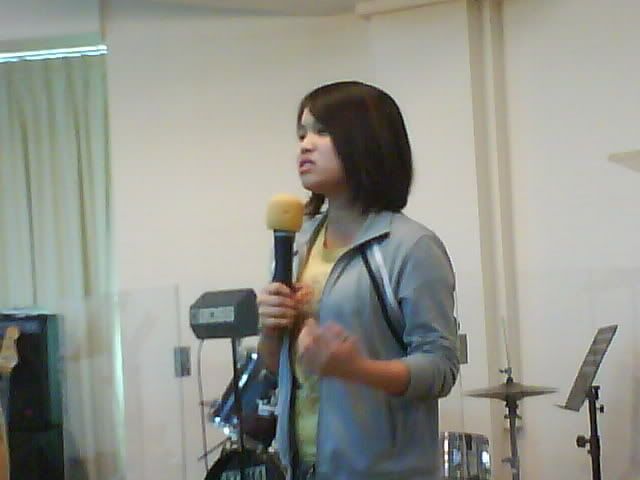 Stephanie, who was also the games coordinator.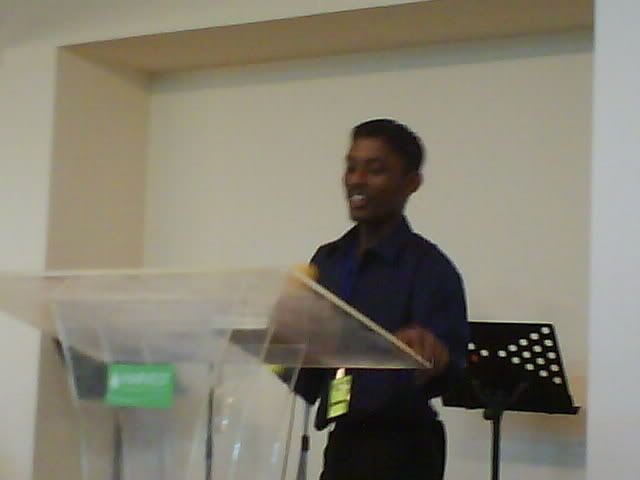 And finally, Jonathan who gave a touching testimony.
The day pretty much ended pretty good as new friendships were established, our faith was strengthened, and everyone had a blast. Thank you for coming.
I guess thats about it.
Upcoming post includes...
~ Outing with Lynn Yee
~ Movie reviews
Till then, thanks for reading. My next update will not take as long as this update, I assure you. Good night.