I am back from college today, and to be honest I felt quite unproductive. I promised a short update on what's been going on recently, so I decided to finally push myself to update the blog.
I caught Underworld: Rise of the Lycans as well as Bride Wars recently. So I have movie reviews to complete in this post as well. So, here we go...
9th February 2009
Monday was a public holiday due to Thaipusam that fell on a Sunday. Met up with Lynn Yee for a day out to Midvalley. Lunch was rather light at Nando's, and Sushi King due to the fact we both weren't really hungry. Caught Bride Wars after lunch. Picture time...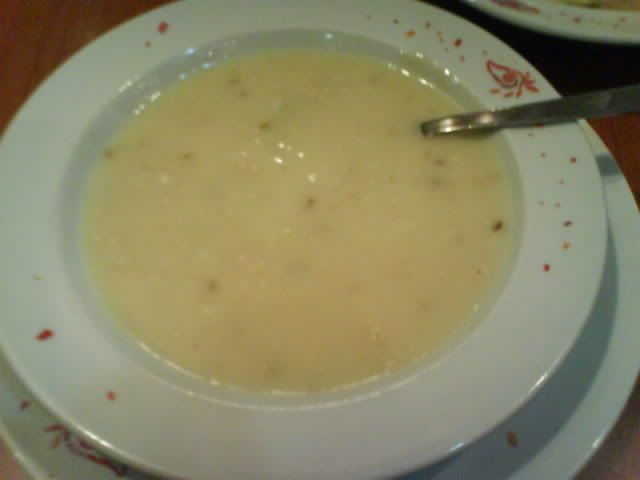 Mushroom soup @ Nando's.
Garlic Bread combination...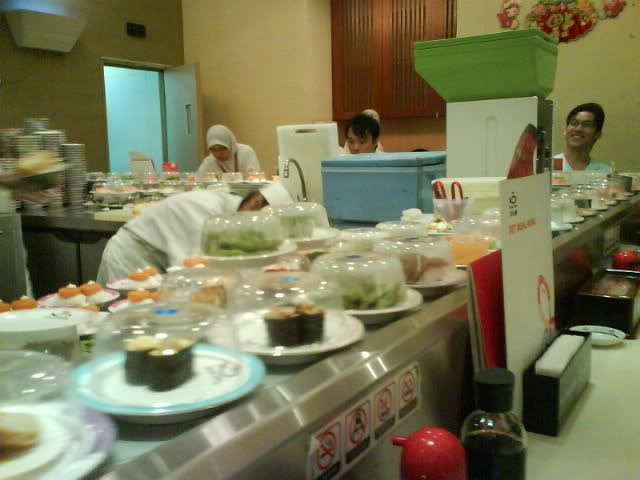 Continued lunch at Sushi King.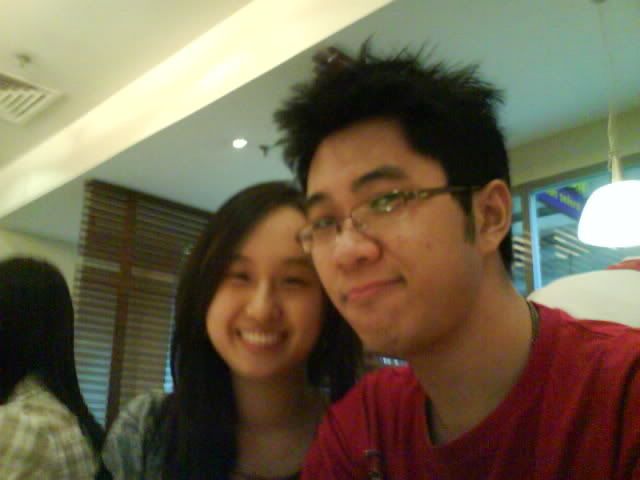 Here we are. A decent picture of me, after many many attempts...
Came back from Midvalley, and we met with Uncle Peter for Steamboat at Taman Manjalera somewhere near Kepong and Bandar Sri Damansara. It was good as I did not have steamboat throughout the whole festive season of Chinese New Year.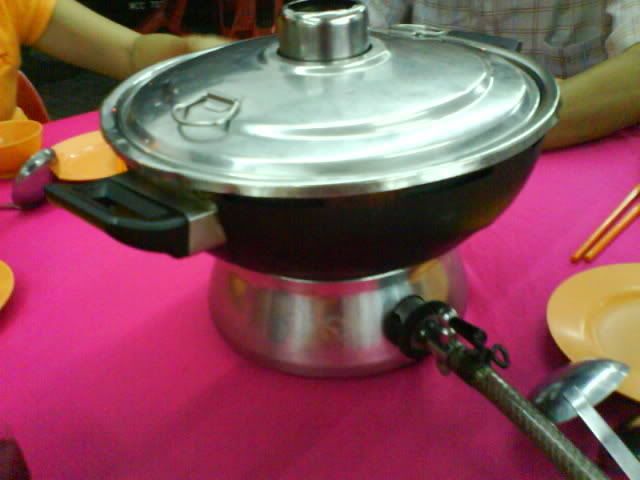 Rawr!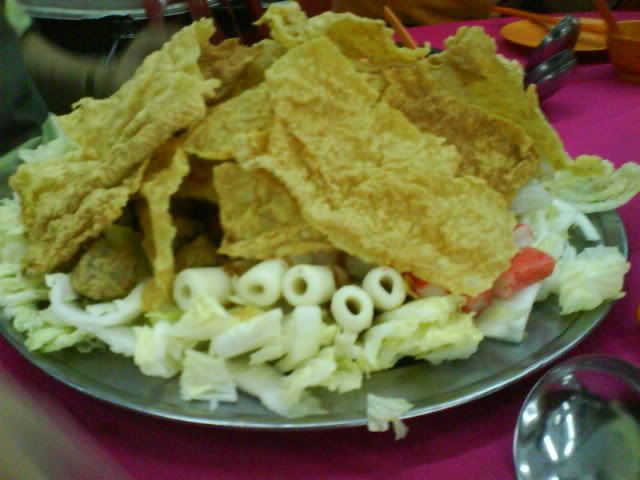 Main Course #1. Mount Kinabalu Jr. xD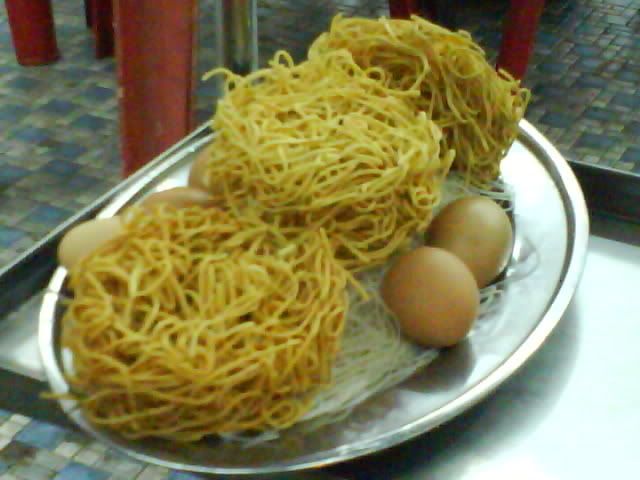 Main Course #2.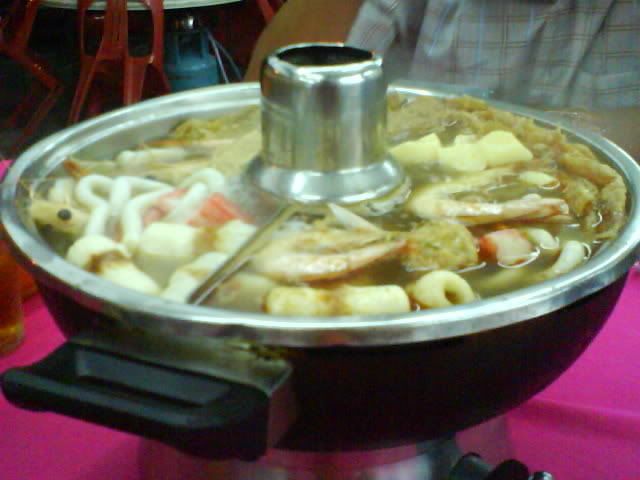 Steamboat makes Matt happy. = )
Side Dish; BBQ-ed chicken wings.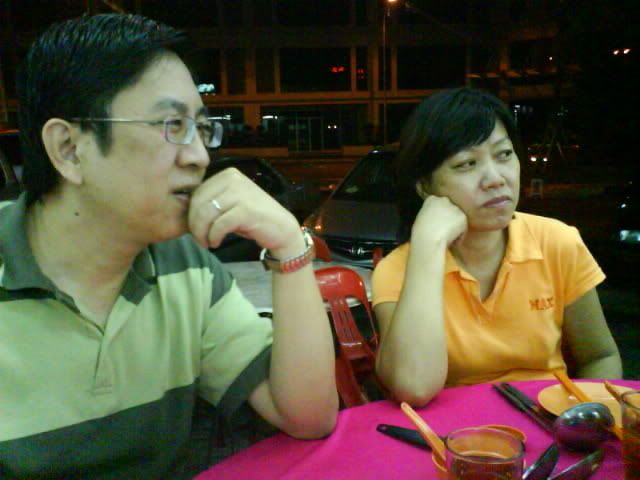 Dad and Mum.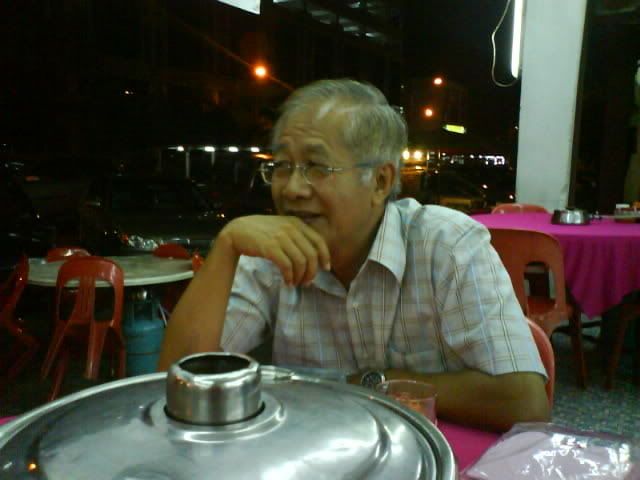 Uncle Peter. Thank you for the scrumptious dinner.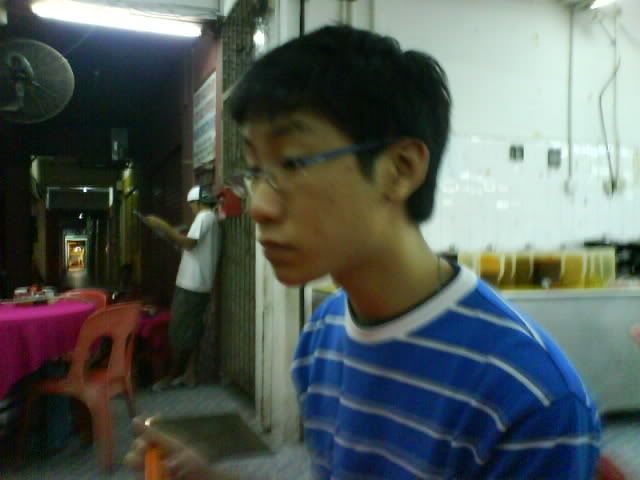 My extremely camera shy brother. If he sees this, I'll be so dead.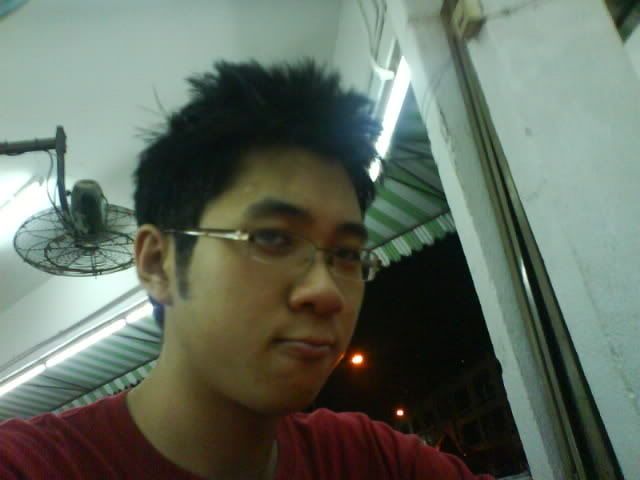 All other pictures were candid except this.
Tuesday, 19th February 2009
Had futsal after class and boy was it fun. Its been a while since we played together and worked out.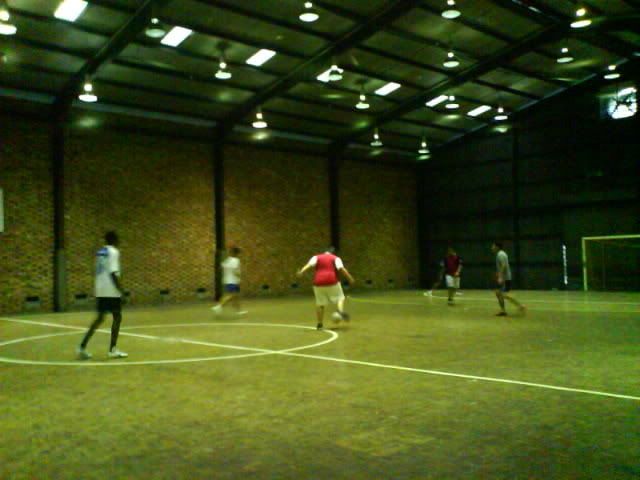 Best sport in the world. = )
'Yam Cha' session post-futsal.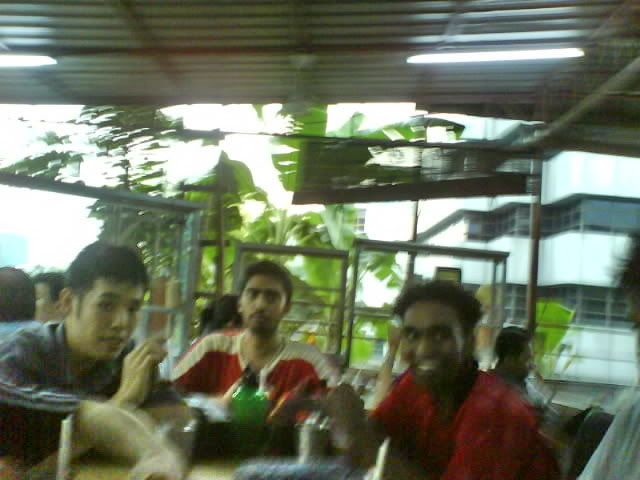 Say cheese...
That was what has been happening recently, at least significantly. Now for the movie reviews before ending my post.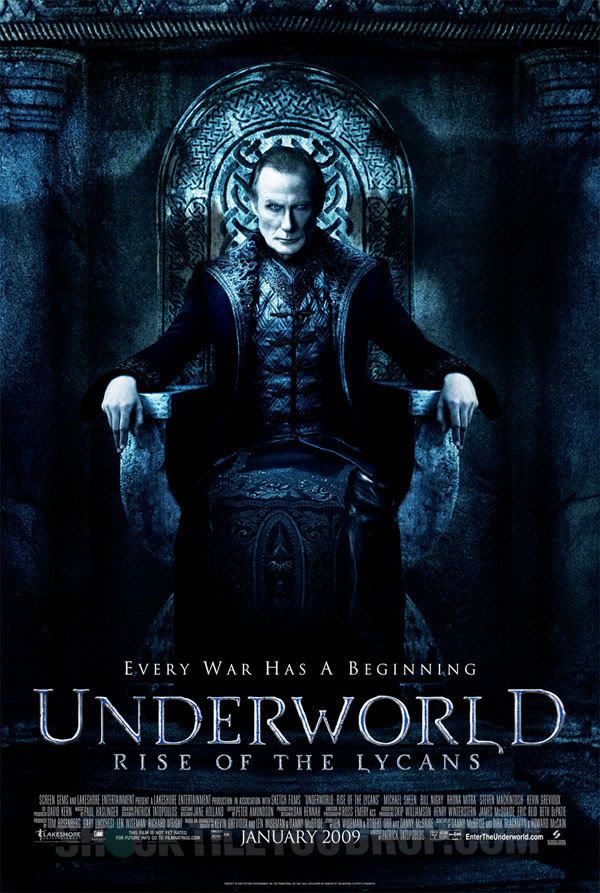 Underworld: Rise of the Lycans.
Caught this movie with the college buddies. I did not catch Underworld 1 & 2; however I understood the movie as this was supposedly the prelude to the earlier Underworld movies released. Action movies always tend to get my bias support and this was no different. However, in all honesty it was pretty good. I enjoyed the movie and the company thoroughly.
Verdict: 7.5/10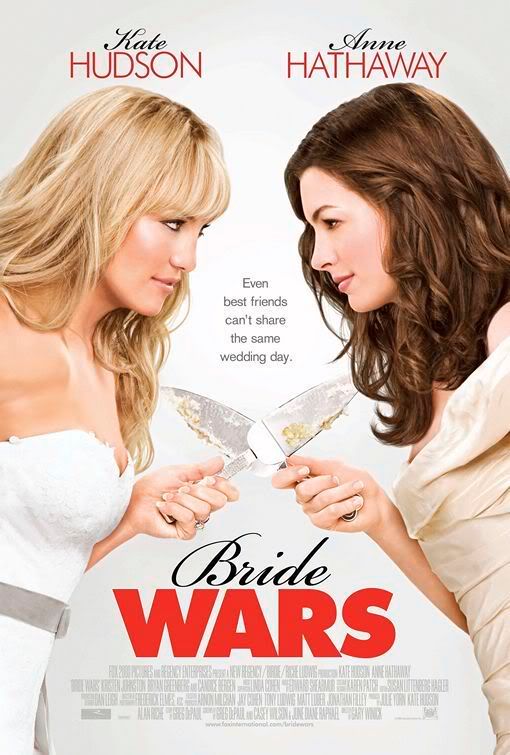 Bride Wars.
Maybe my expectations were too high, but this movie for me was just okay. Personal opinion anyway. The jokes were a bit stale, with little humour in my opinion. Definitely a chick flick and though I normally don't have problems with chick flicks, but this one wasn't my cup of tea.
Verdict:5.5/10
So thats all for now. Await my upcoming post on the BBQ, once I've gotten the pictures from Dan. Before I leave, gonna post up 2 random pictures.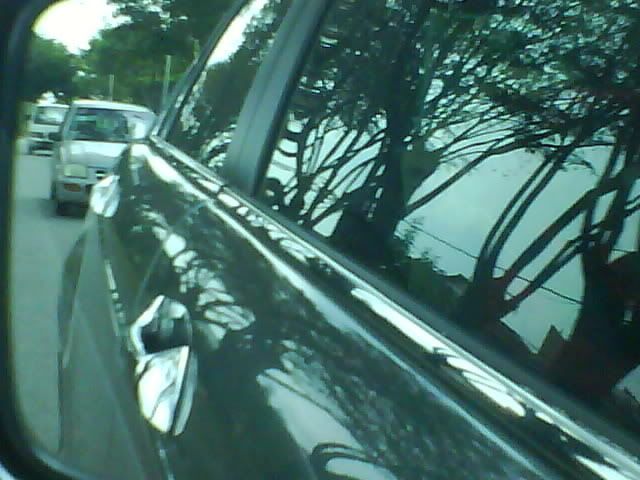 Reflections...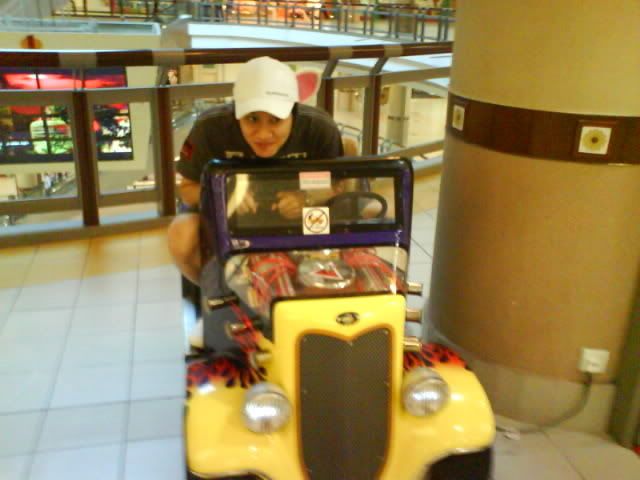 Dan got a bit excited after Underworld. =D
'Cause today, you walked out of my life,
'Cause today, your words felt like a knive,
I'm not living this life.