Penang Day 2, 6th December 2008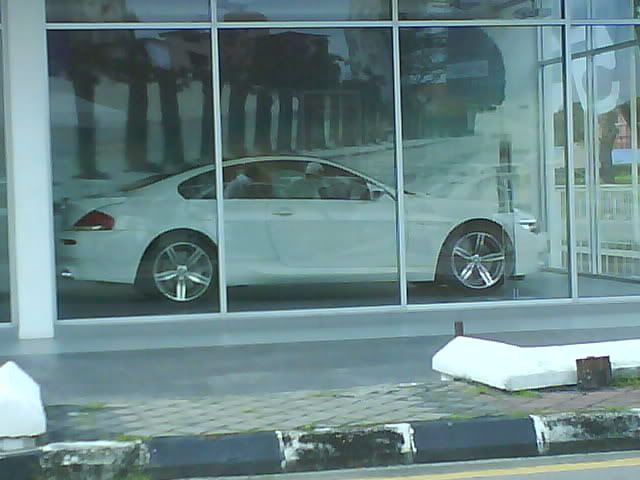 BMW 6 Series! So awesome!
Haha, okay. Moving on. Day 2 started off and ended with more eating of course. So here we go. Had breakfast somewhere in town in a kopitiam...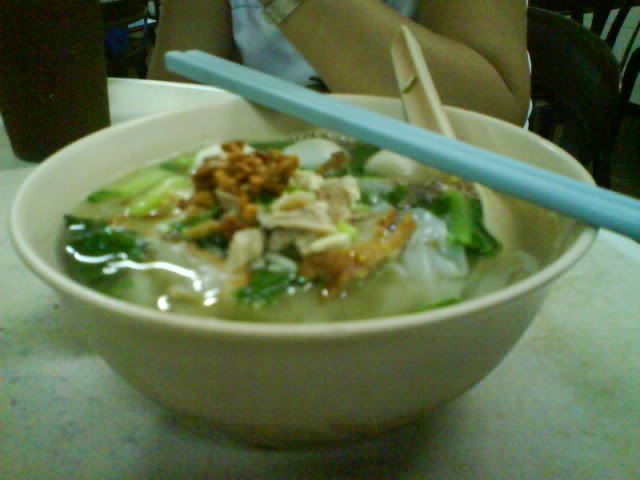 The Kuey Teow soup. Uniquely Penang.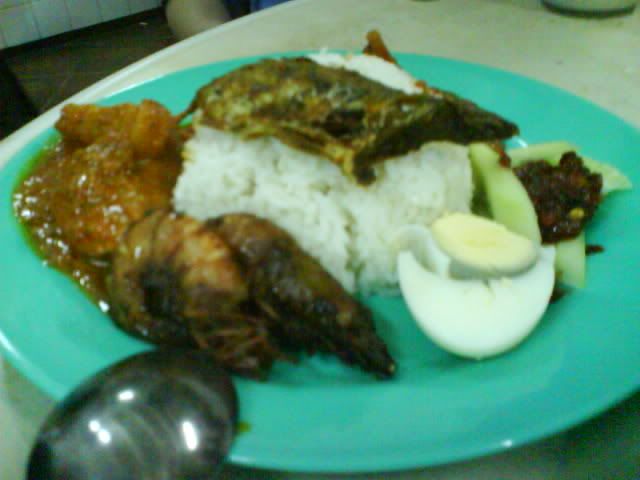 Nasi Lemak. Less than RM5 and they had fish, chicken, and squid. Tell me where on Earth can you get a Nasi Lemak over in KL for that kinda price?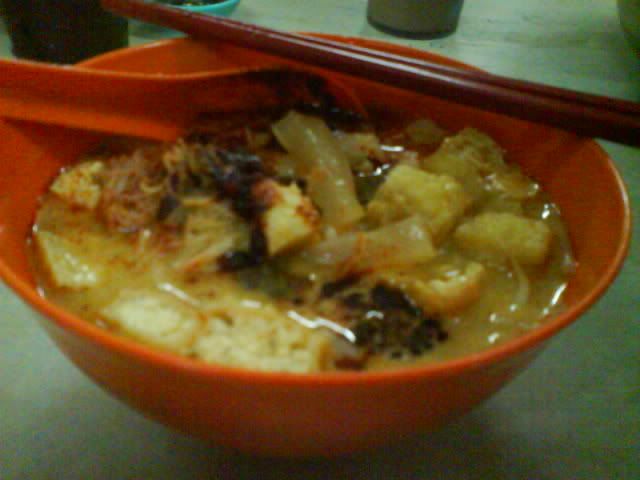 The Curry Mee. Pretty good, but the best is yet to come.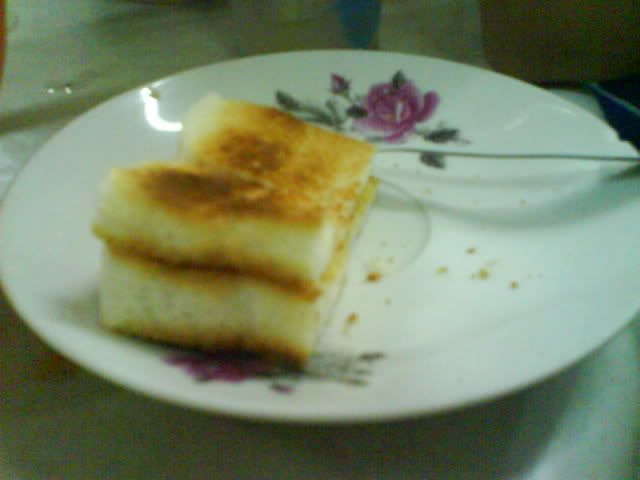 Traditional toast. Nothing different about this though.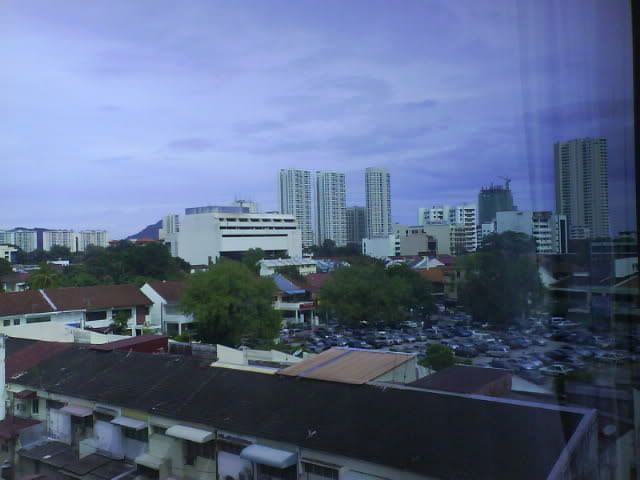 Went to Aunt Winnie's apartment a while. Nice view yes? = )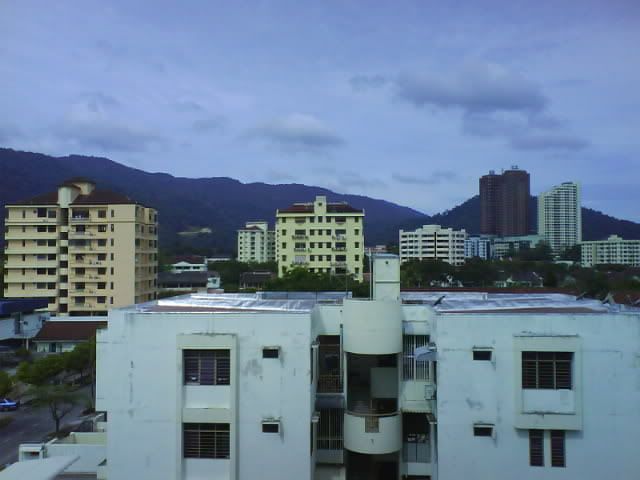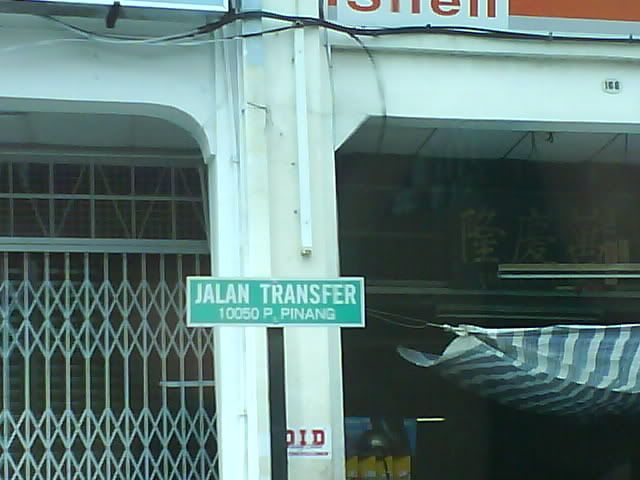 Jalan Transfer? lol. They had all sorts of weird names for roads. Jalan Siam, Jalan Kuantan, Jalan Magazine and a whole lot of other weird names.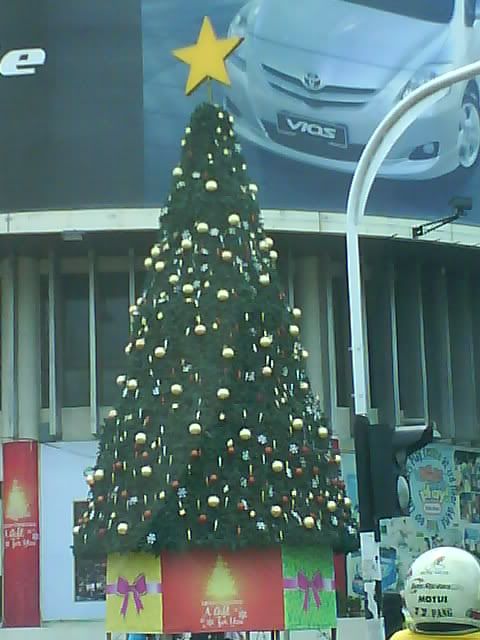 Christmas downtown.
Next up, lunch...
Venue: Lebuh Keng Kwee, if you know where it is.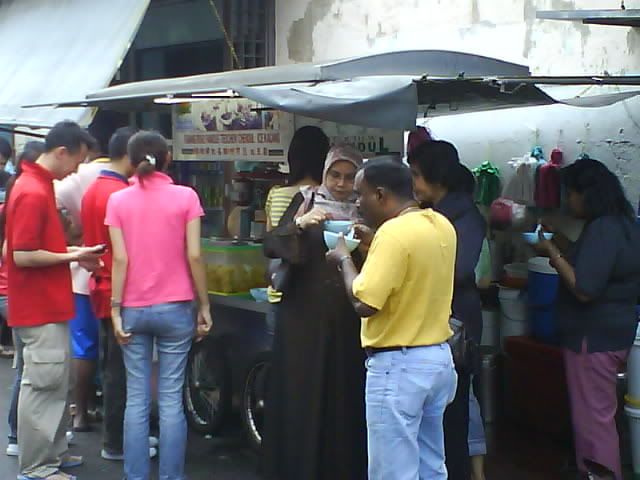 The famous Cendol downtown.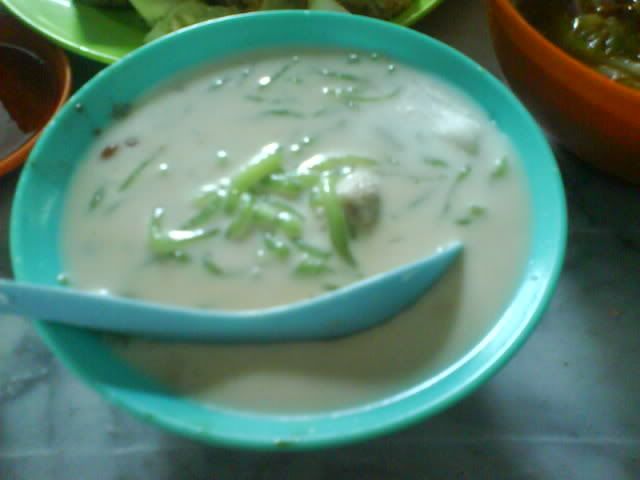 Food orgasm! The taste definitely "blows your senses away".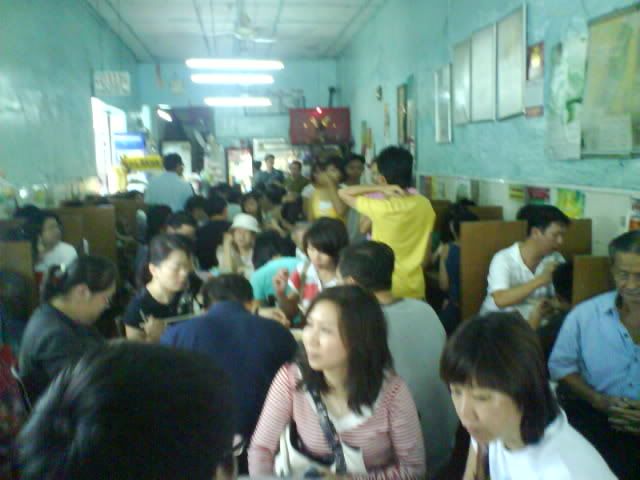 This place was equally buzzing with people.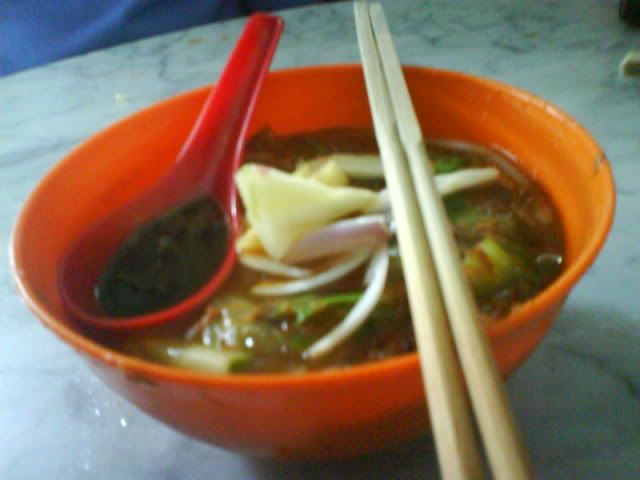 Assam Laksa. A must try in Penang.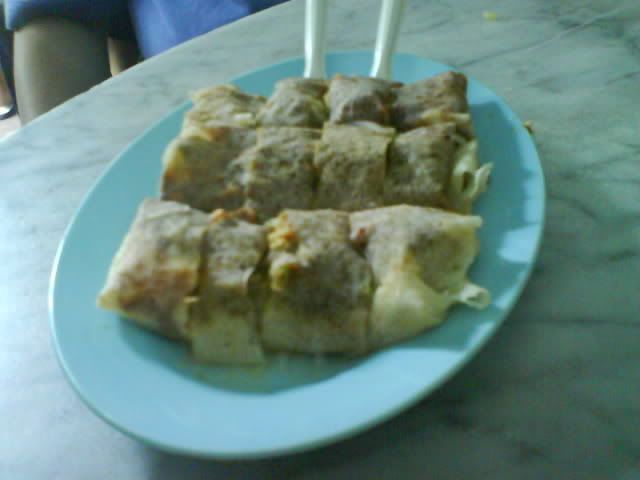 Popiah!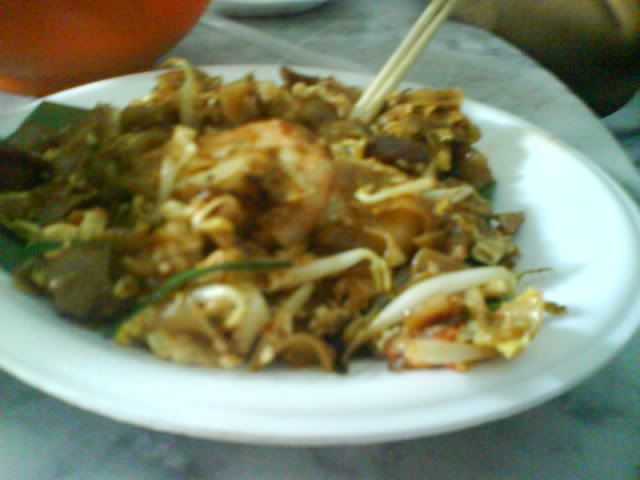 Char Kuey Teow here was average though.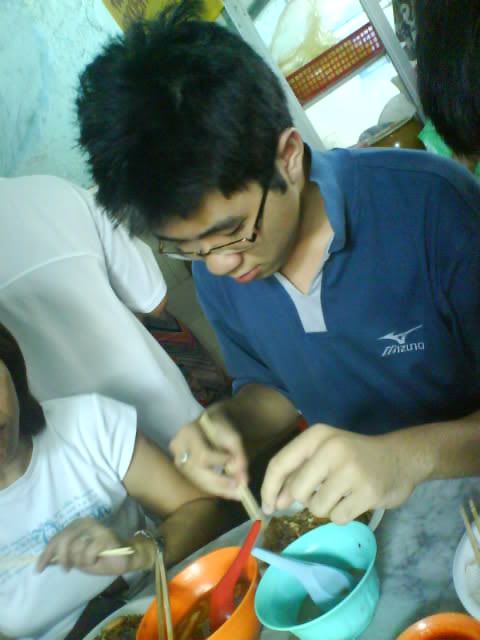 'Tam Chiak' face as
Rachy
puts it. xD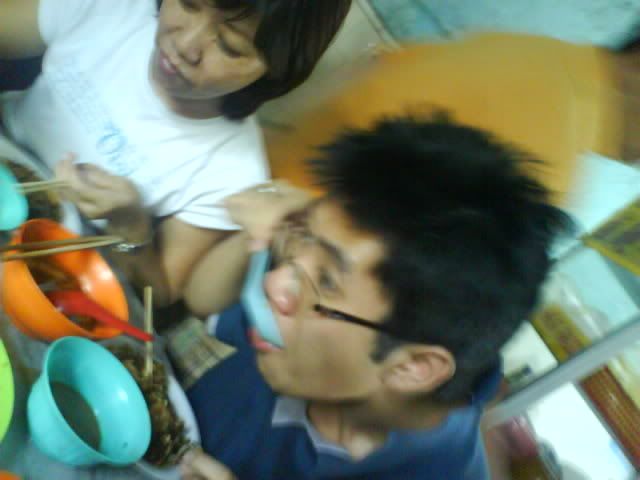 Candid.
Matt and Mummy Dearest. Photo credits to Dad...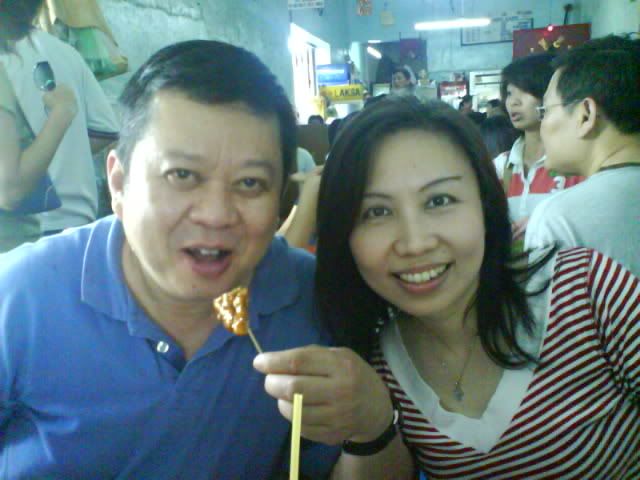 Uncle James and Aunt Winnie. Best tour guides in Malaysia. Haha! Will publicize later...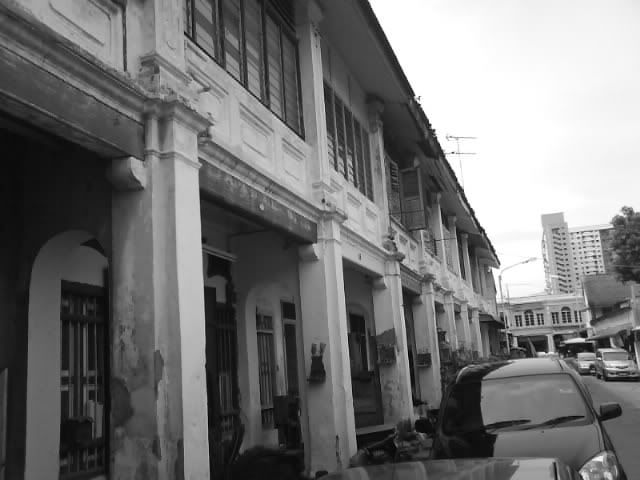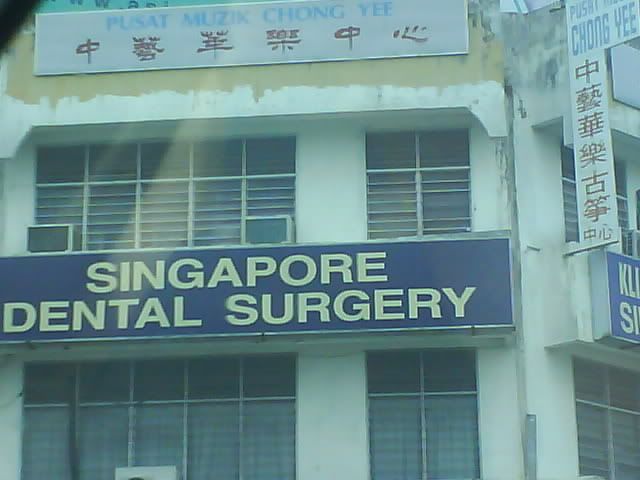 What's a Singaporean dental doing in Penang? See what I mean?
Headed back to our apartment to rest after lunch to prepare for an early dinner.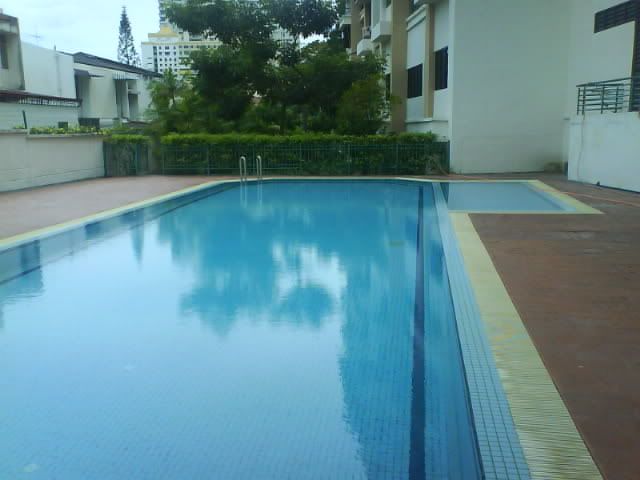 The pool didn't really look inviting.
Towards the evening, Uncle James and Aunt Winnie came to fetch us to head to the mainland to have some seafood. Thank God it was clear traffic coming out of the island, as the traffic heading into the island was the worse jam I've ever seen. The jam probably stretched for about 5km or so. It was incredible...
However, we were definitely in for a treat.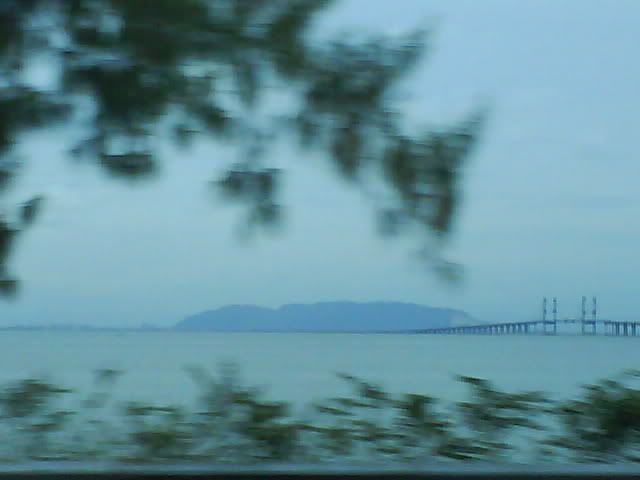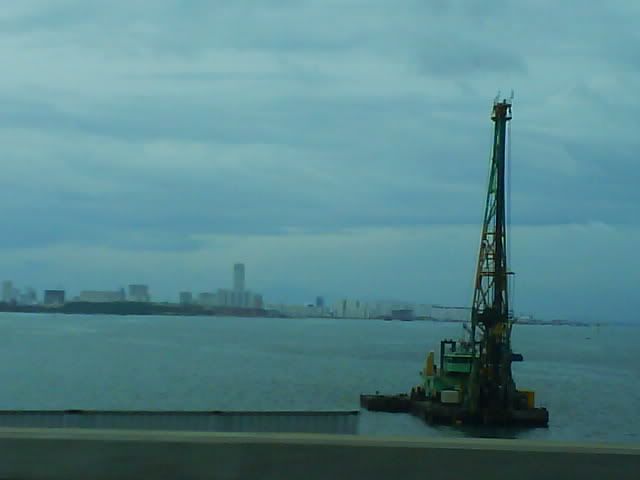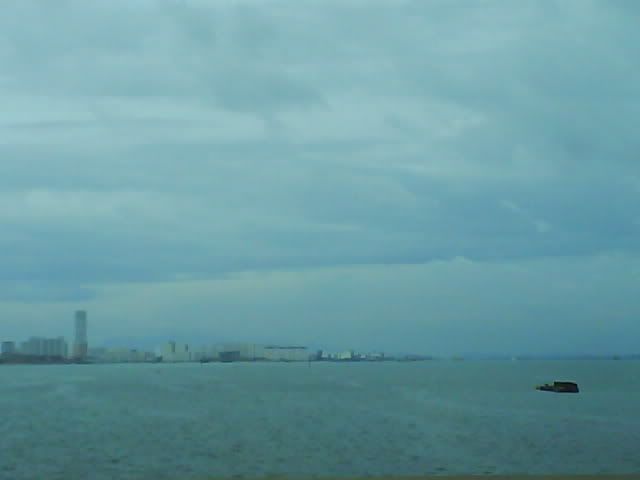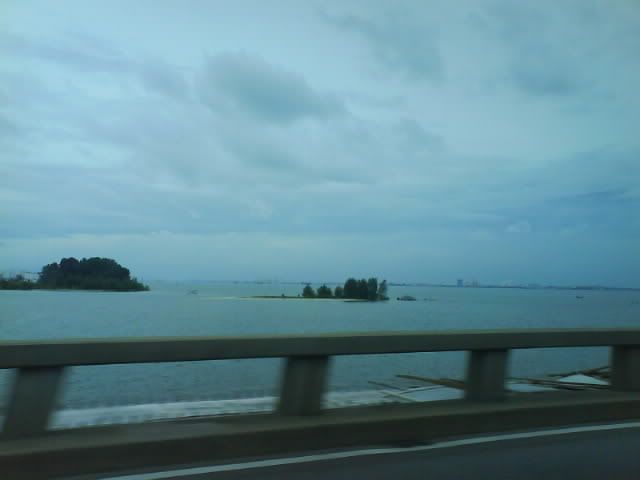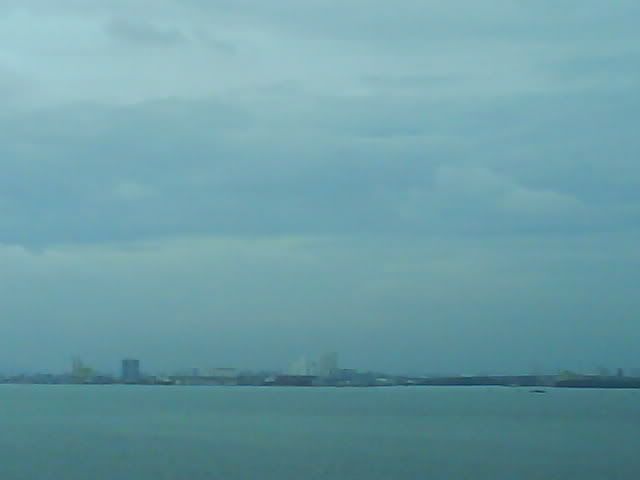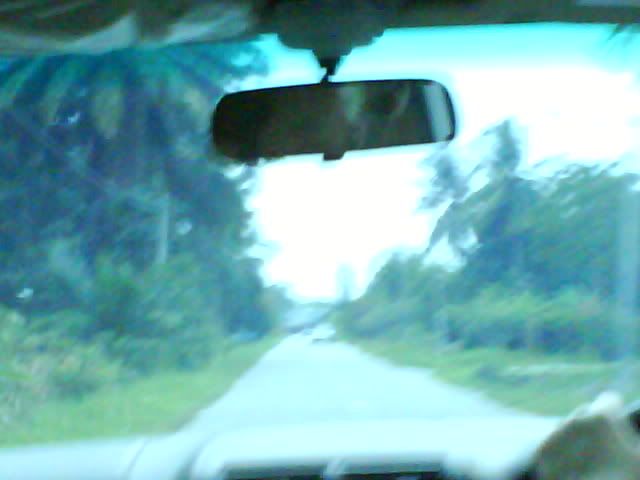 Took us through some 'kampung' area to have seafood.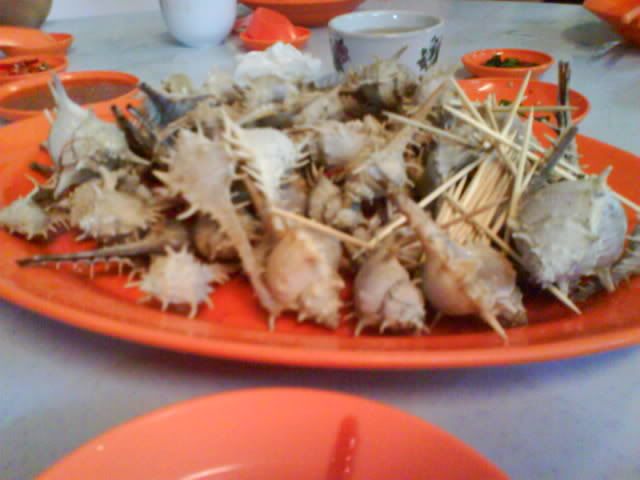 Appetizers!
Sea-snail. Trust me, it tasted better than it looked.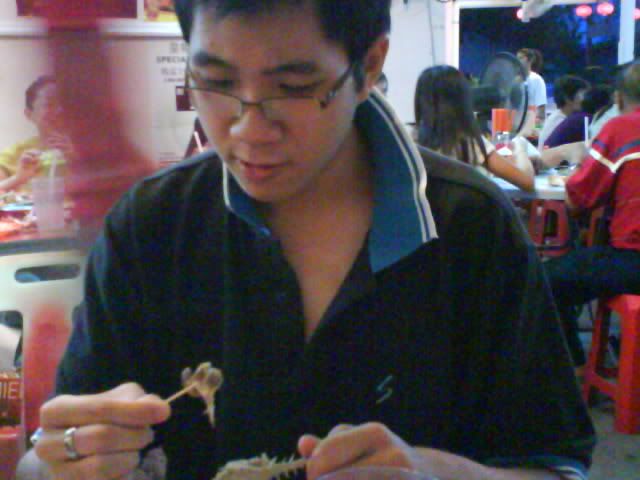 Mmm...Picture credits to dad.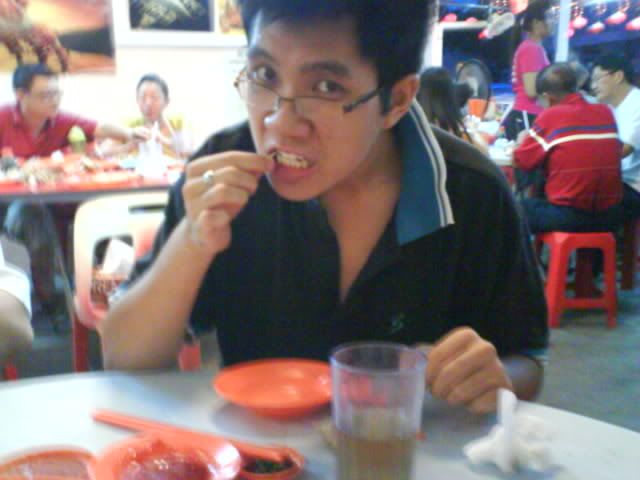 LOL! I was hungry okay? Picture credits to dad.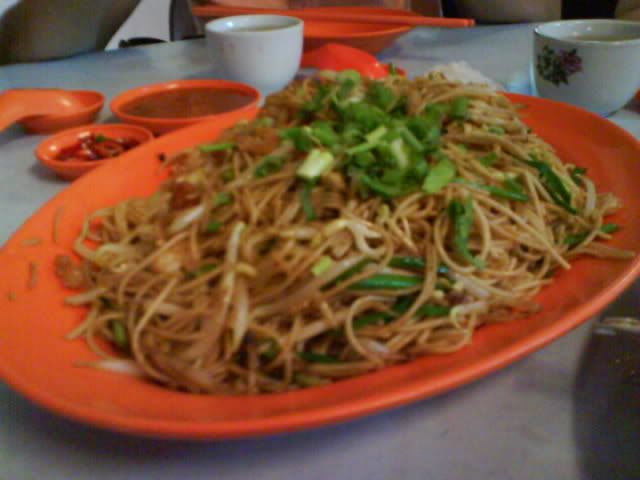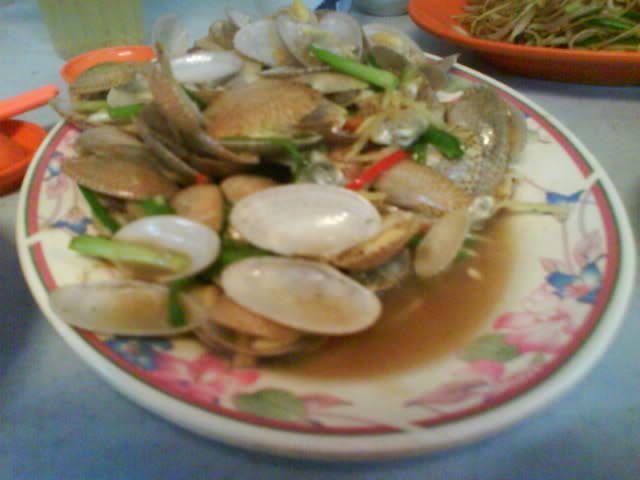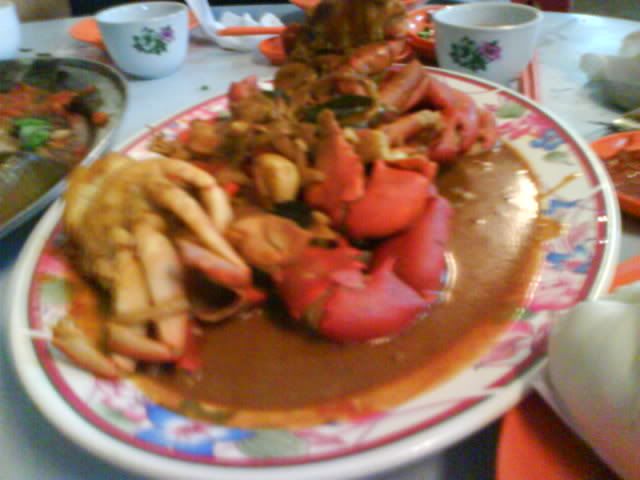 Curry Crab.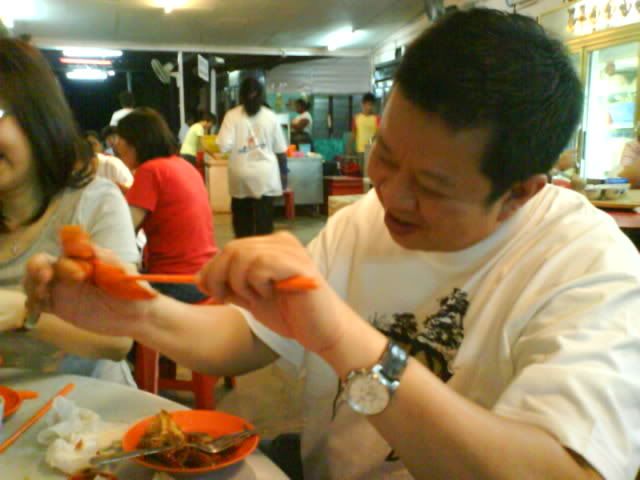 Uncle James having his crab dissection. Bio class anyone?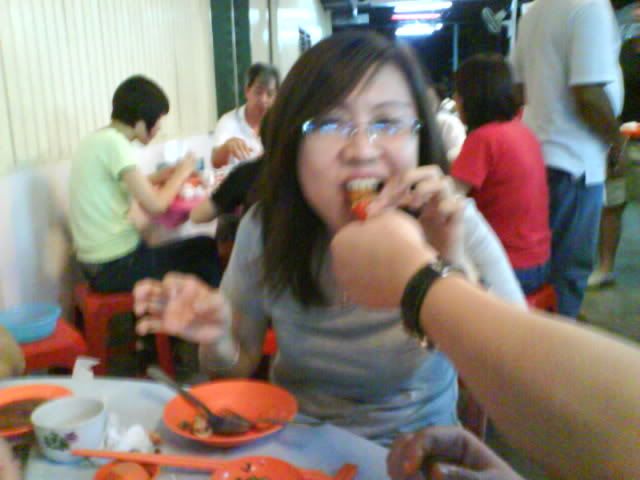 Awhh, isn't that sweet? xD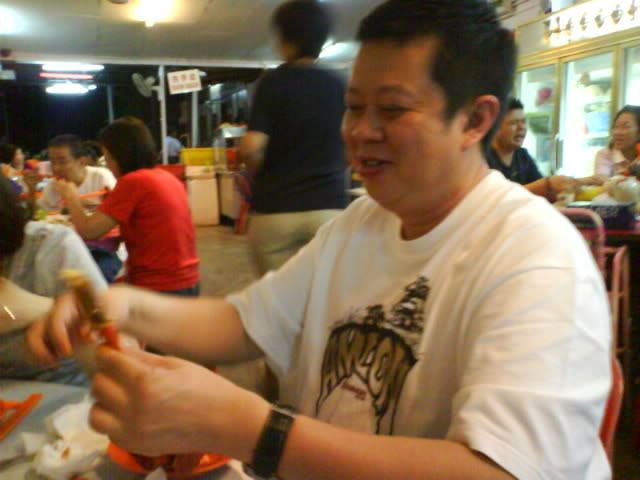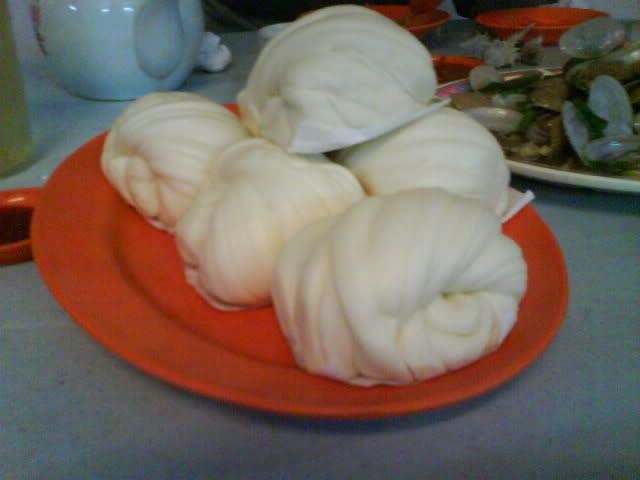 And this went extremely well with the curry.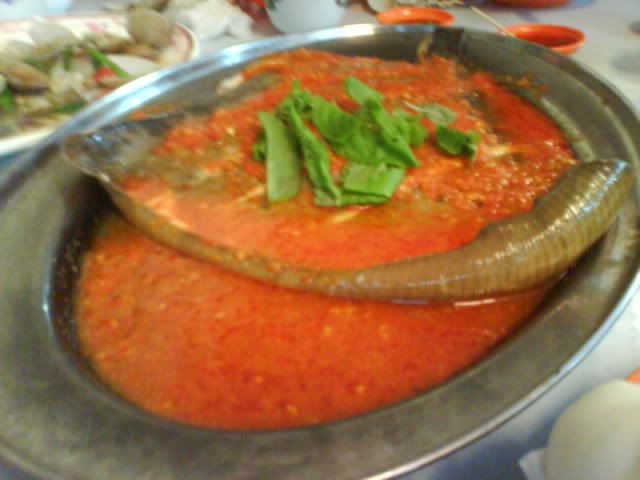 Assam sting-ray.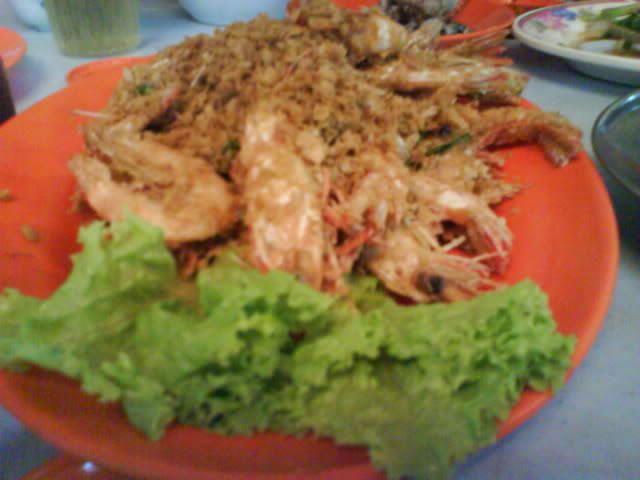 Prawns fried with (believe it or not) cornflakes. Yumz...
Went back around 9-ish and once again thank God it was clear going into the island and instead, the jam was heading out of the island. The power of prayers...=D
Anyway, thats all for day 2. Day 3 will be up soon...