Today...bad day.
The feeling was extremely disappointing and discouraging.
Then again, life is never smooth and it is just another day that will pass.
To make up for the bad sales, tomorrow I'll have to sell 6 cartons instead of 3 cartons?
Impossible?
Nothing is impossible with God.
Anyway, since I had some free time I thought I'd update my blog since it's long long overdue in terms of updates.
First things first, 5 Kempas reunion.
Date: 28th June 2009
Venue: Yuan's Steamboat, Subang
Thanks to Jack, we managed to coordinate and about 14-15 of us managed to make it though some of them did eventually make it for the post event.
So, I'll let the pictures do the talking.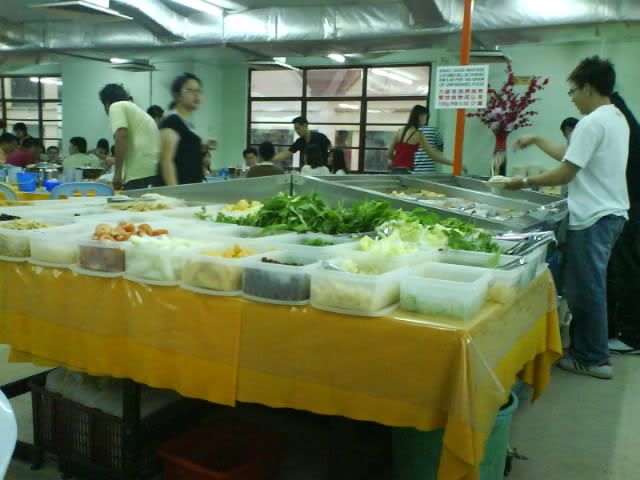 The galore just waiting for us to dig in.
Seafood consisting of cuttlefish, oysters (if I'm not mistaken), and some other shelled food which I couldn't really be bothered since I pretty much consume anything.
Prawns, to fu, fish, and other related seafood delicacies.
More food.
Here we go...
The 'famed' Yuan's chicken wings. The dish that Malaysians truly act the way they are...shoving, pushing, and multi-queueing. But it is that good...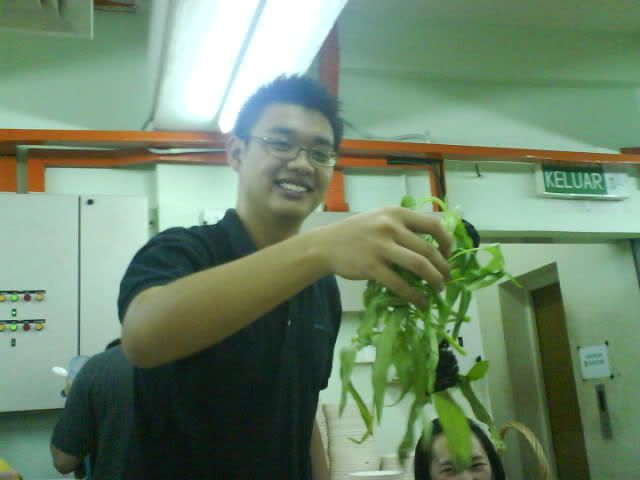 Meet Peng Cheng. He loves veggie. = )
From L-R: Huey Lin, Boon Woei, and Jack our coordinator.
Wilson, You Jin, and Ben Yi.
Jian Sheng (Class Monitor), Peng Cheng, and Anna (who was rather camera shy xD)
Yours truly with Kenneth How.
Jack and yours truly. I chose a bad combination of wardrobe. And yes, I look awful with caps. =X
Red Carpet Award
(Due to them making their late cameo appearances)
Ong See Leong!
Lim Suk Wein (Caught while eating xD)
We had games post dinner and managed to catch up pretty much with each other.
It was really good fun.
We adjourned to Wilson's house in BU right after that.
Though no drinks were popped open, but we took out a deck of cards and started playing a game similiar to truth or dare.
Some of the dares were EXTREMELY HILARIOUS.
However, to protect the images and privacy of some of those involved, I have decided not to post up the videos.
Do check them out on facebook though.
I'm pretty sure I've been tagged in one or two of them.
Too lazy to copy and paste from there.
Picture credits on facebook goes to Peng Cheng, our official photographer.
Next up...
Some random pictures of work.
And...
Updates on last Thursday.
Billy's car gadgets. = )
All ready for distribution.
Date: 2nd July 2009
Place: Sunway Pyramid
Ended work early, and thus we headed to Pyramid to have dinner, chill, and then head off for jamming session with the band.
We had dinner at Steven's Tea Garden courtesy of Billy (thank you very much).
My set dinner; Mutton rendang set.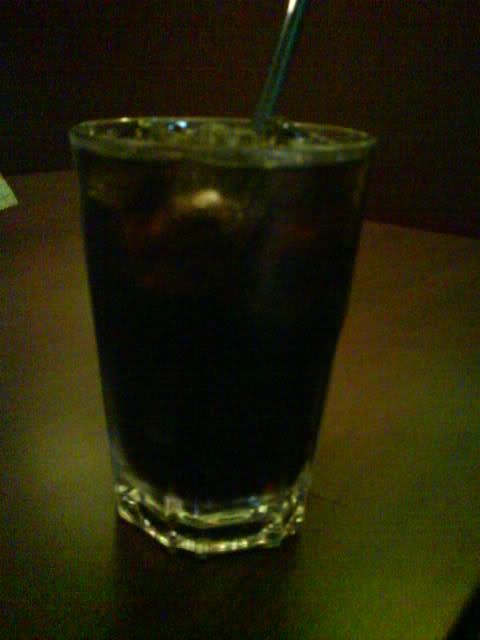 With Coke. Best drink on a hot day.
Billy's Cheese Grilled Chicken Chop.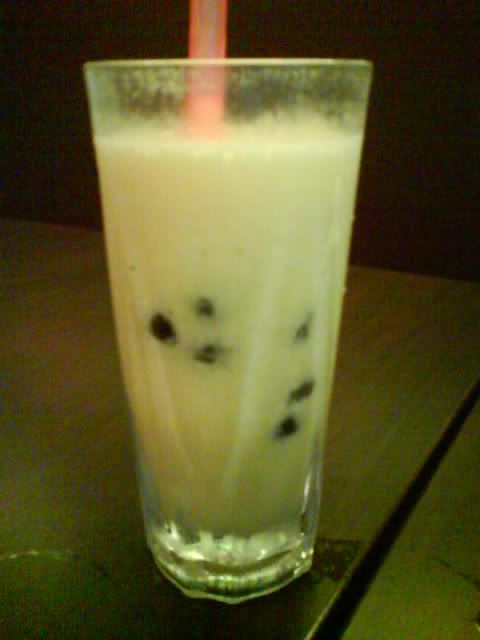 And Mango Lassi.
I still think Steven's Tea Garden is an overpriced place to be at.
Paying more for the environment and ambiance than anything else.
Played pool after that.
Then, Billy found a new hobby.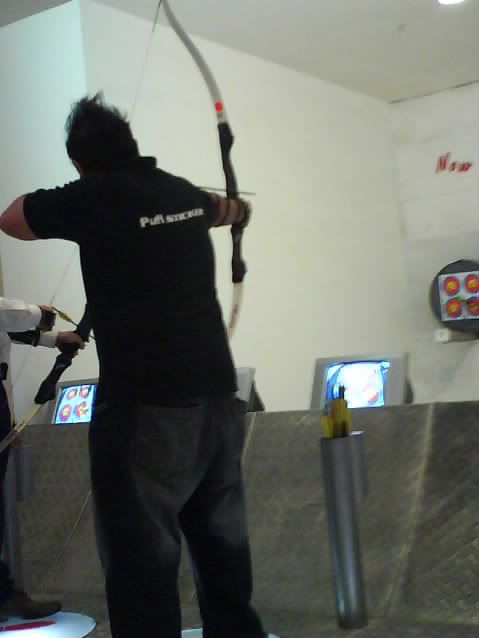 Steady, aim, fire; Robin Hood in training. = )
Went for jamming after, but didn't get any pictures for those.
It was good relaxing and hanging out without having to worry.
So much for updates.
More to come in the next post.
Stay tuned.
~
Time is nothing. The desire to love is everything.