Open the door, switch on the lights,
Running across, climbing the rooftops,
Scanning the night sky, holding me tight,
Just more tears, falling in rhythmic drops.
Offering my hand, just reach out and grab it,
Staring at you, caught in your reflection,
Walk in alone, across the room you'd sit,
Looking at you, all in one direction.
Catching your scent, all in my embrace,
Holding you tight, basking in that moment,
Locking that image, your serene, beautiful face,
That so familiar feeling, feels like heaven.
That whole poem was constructed within 10 minutes.
Random much.
Anyway, gonna do short updates on what's been going on these past few days.
So, here are the pictures...
Monday - 8/6/2009
Parents had yet to watch X-Men Origins: Wolverine; so the 4 of us headed to Midvalley to catch the movie. Was my second time, but I still enjoyed it. After the movie, we had dinner at Little Penang.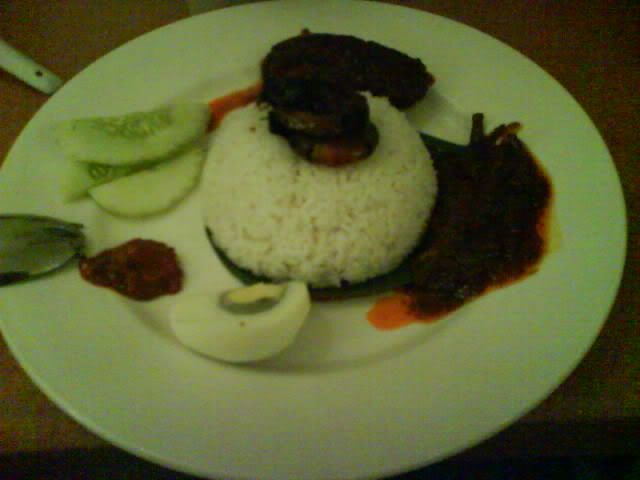 My nasi lemak set. A bit overpriced, but it tasted authentic...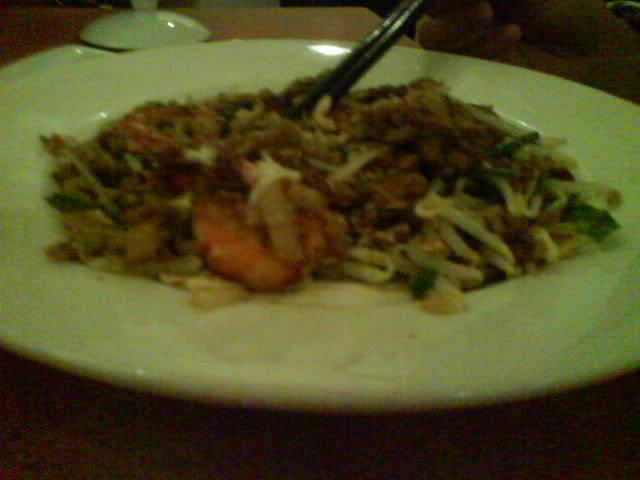 Andrew's Penang char kuey teow. Pretty good according to him.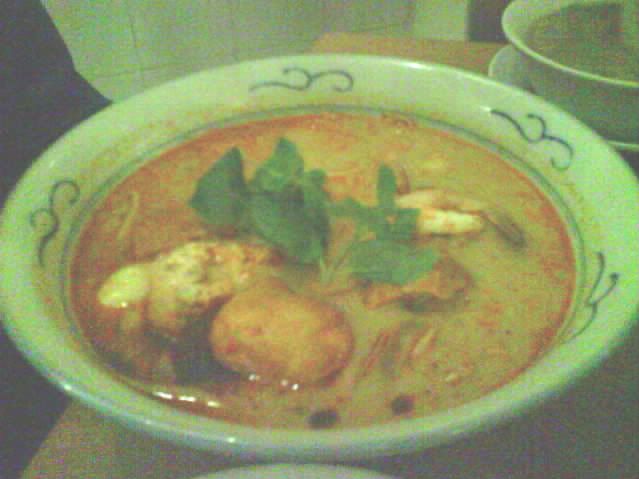 Mum and dad's Penang curry mee. This was pretty good as well.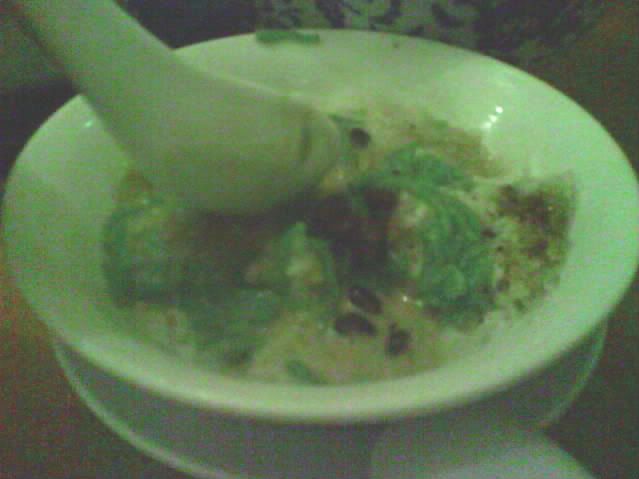 Mum and dad's Penang cendol. My personal favourite.
Yesh, they both ordered the same thing.
Overall, food's a bit pricey but hey...there's nothing really cheap in Midvalley.
Food is recommended if you're willing to pay a bit more.
Overall, yums...
Tuesday - 9/6/2009
Had lunch with Eu Jin at McD's to plan for Father's Day.
Went out for a short gaming session at the cyber cafe after dinner.
But, that was about it.
No pictures this time.
Wednesday - 10/6/2009
Met up with mei for breakfast.
And guess where?
No surprise...
Starbucks - Breakfast set...
Thursday - 11/6/2009
Went out as early as 9.30am today to meet up with Nicolette.
Met up near Atria for a light breakfast, before heading off to 1U to a movie.
After the movie, neither of us felt hungry...
So, sat down at Old Town with a beverage each...
Chat till time flew too incredibly fast.
Did some window shopping, went back to Atria.
Walked, talked some more, and finally walked her back to her mum's office.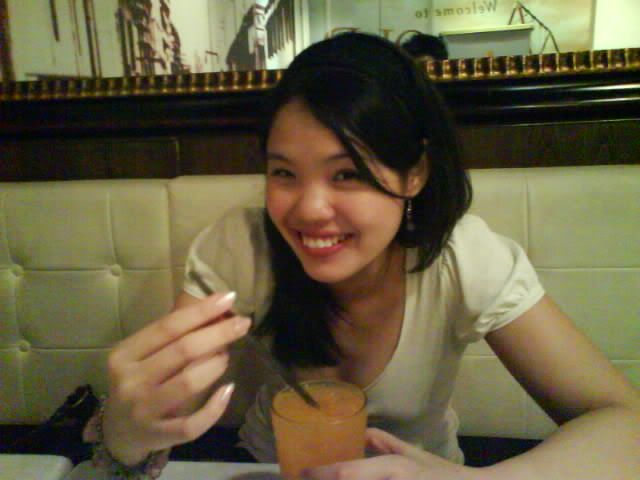 Awhh...looking sweet yes? And no, it's not the orange juice I'm talking about. = )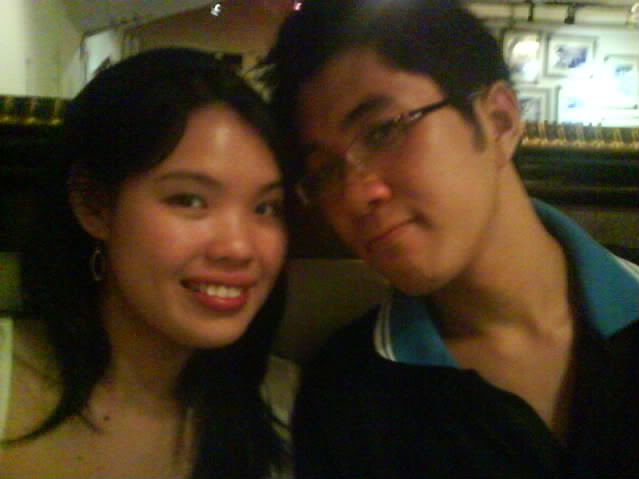 Take 1.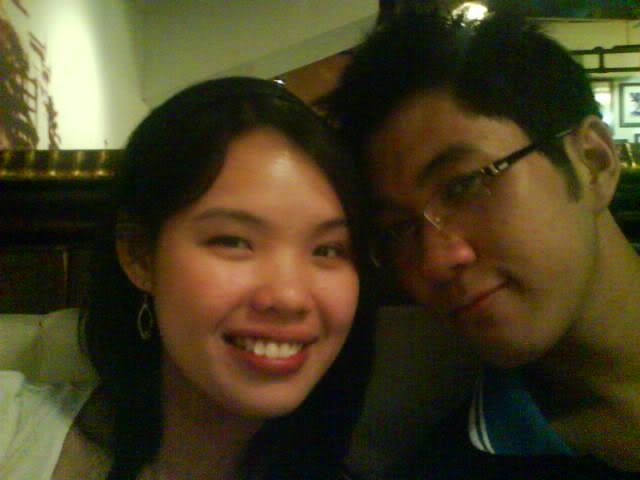 Take 2.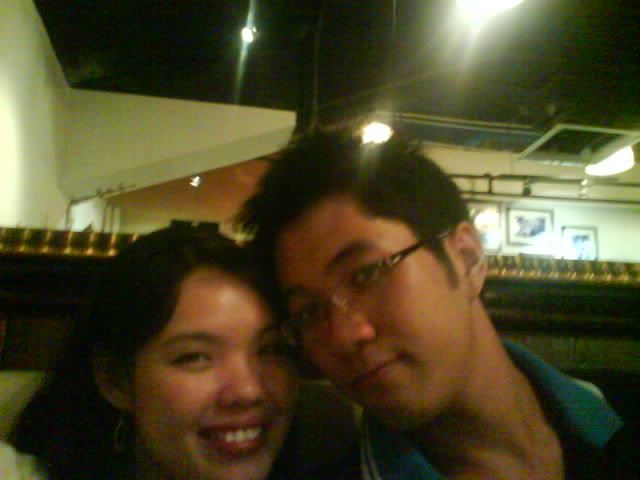 Take 3.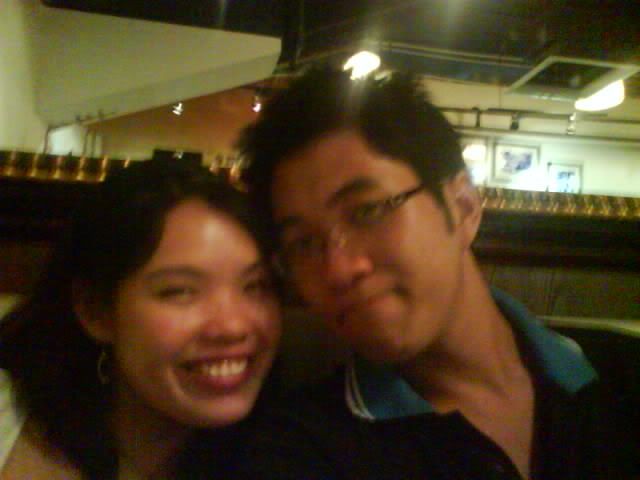 Take 4.
Window shopping. = )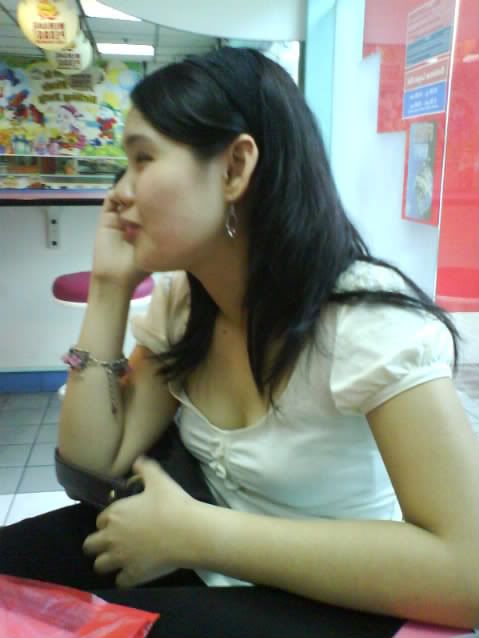 At KFC, Atria.
So that was how the day ended.
Time really flew us by, unknowingly.
PS: Sorry dear. I didn't know which picture to select to post up, so I posted everything. Couldn't leave any out since you look so sweet in all of 'em. = )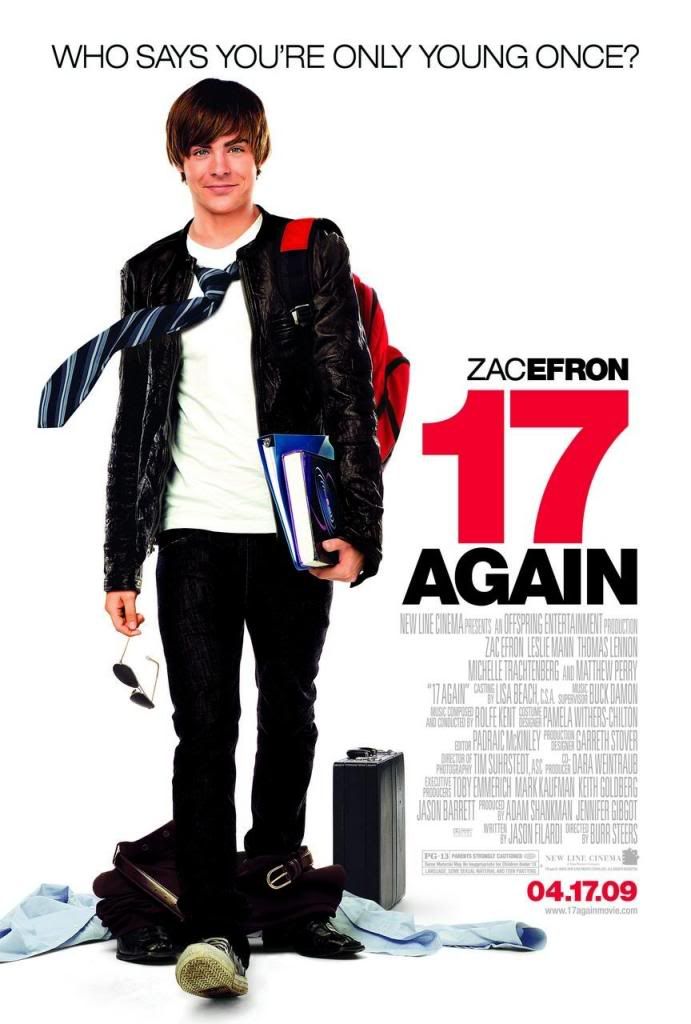 Seventeen Again!
Don't give me that look. To be honest, I don't normally catch chick flicks. Only certain exceptions depending on company. So, we decided to catch this today and surprisingly, the movie turned out pretty entertaining. The humour was just nice and yet the plot could still be followed throughout the movie. Though I'll admit, it was a bit predictable.
Verdict: 7/10 Surprisingly, it's pretty good. Caught me by surprise. Recommended to be caught with your other half or a bunch of girlfriends.
So, I've got a meeting with high school buddies coming up this Saturday, not to mention dinner with the college buddies on Sunday night. If all goes well, things should go according to plan. That would seem to be my week.
Been going out ever so frequently this week.
Financial management is gonna be of the utmost importance, especially since it's only slightly before half the month.
Till my next post, have a great week ahead.
Cheers.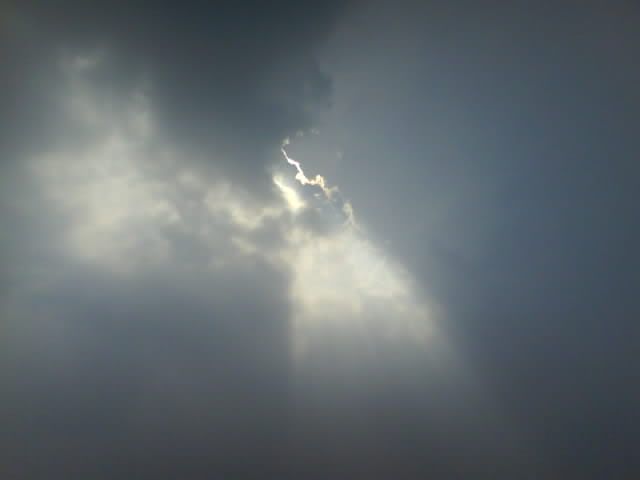 Managed to snap this that day. My silver lining in the clouds...
~ I did three things today; miss you, miss you, and miss you.