"Out, out brief candle!
Life's but a walking shadow; a poor player,
That struts and frets his hour upon stage,
And then is heard no more: it is a tale,
Told by an idiot, full of sound and fury, signifying nothing."
The above extract from "Life's Brief Candle" by William Shakesphere indeed best summarizes how short life can be, and how at any moment we are so exposed to the possibility of being taken back home.
I dedicated the above extract in loving memory of Andrew Yap. Though I only knew you a short while, but I wish you all the best. I hope that somehow, you're in heaven. It made me realize that indeed life is short, and so many "What if I had witnessed to the person?" questions popping up in my head.
Life, indeed perfectly epitomised by a single thread, being put above a fire, not knowing when it'll snap. Rest In Peace Andrew Yap.
*Preserving a moment of silence*
Alright. Now, to get to my post on the missions to Malacca. On the 4th of April, a group of 10 of us headed off to Malacca for a short 3 day missions trip to visit and minister to the Orang Asli over there, as well as to bring them food and rations.
Day 1 - Arrival in Malacca
"Dude" Shen picked me up at 9.45am, before heading off to Bangsar to pick Jerusha and then Sharon to meet up at Aunt Pek See's place. Reached there, and to my great delight, there was more food. Since I had my breakfast, I just ate a little. We had a short briefing, prayed, and then went off to Malacca. I took the Gen-2 with Stephanie, Sharon, and Shar Mein in the car.
Went down in 3 cars, and reached Malacca close to about 2.30pm. Had a rather late lunch nearby after meeting up with Pastor Joseph, and then we proceeded to buy the rations, and headed off to Kampung Tebong.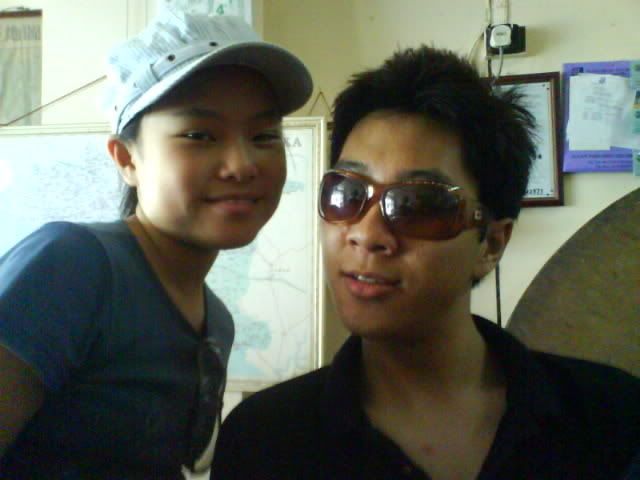 Carmen and Matt during lunch. Credits to Sharon for the picture.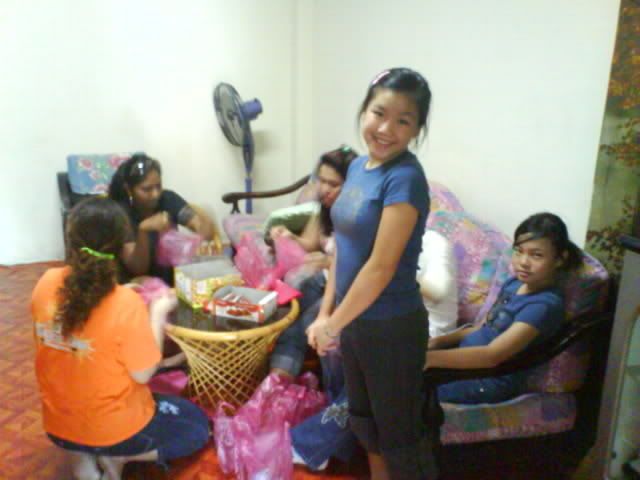 The girls packing up the "goody packs."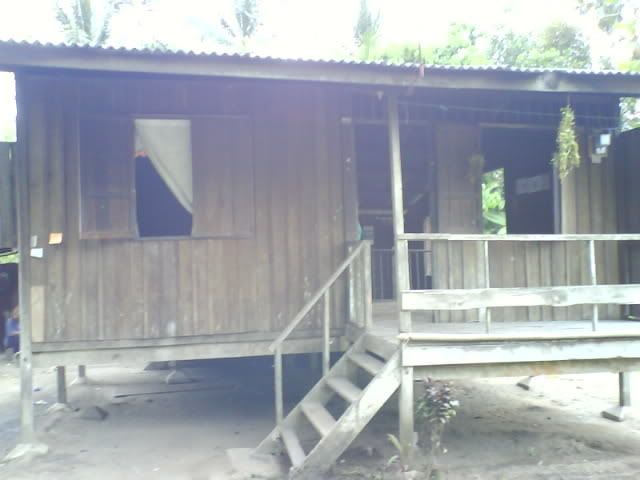 The place where we met up and prayed, before visiting the houses nearby.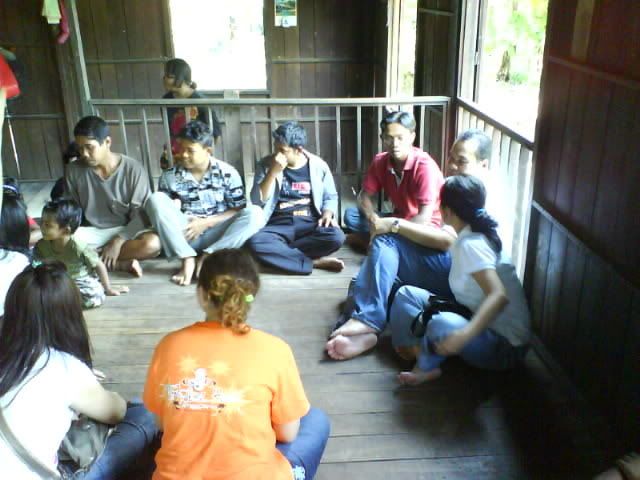 Having a short meeting before visiting the houses.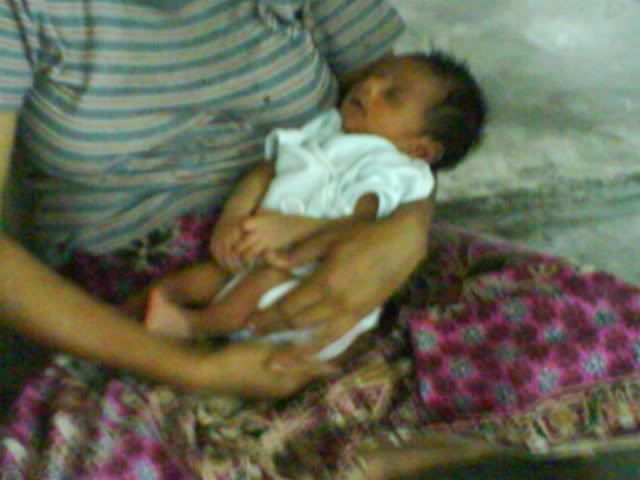 The newborn baby.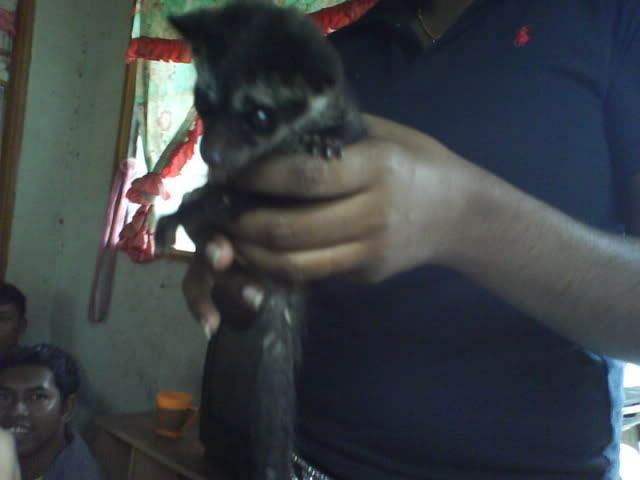 The baby fox. Yes, I'm not kidding.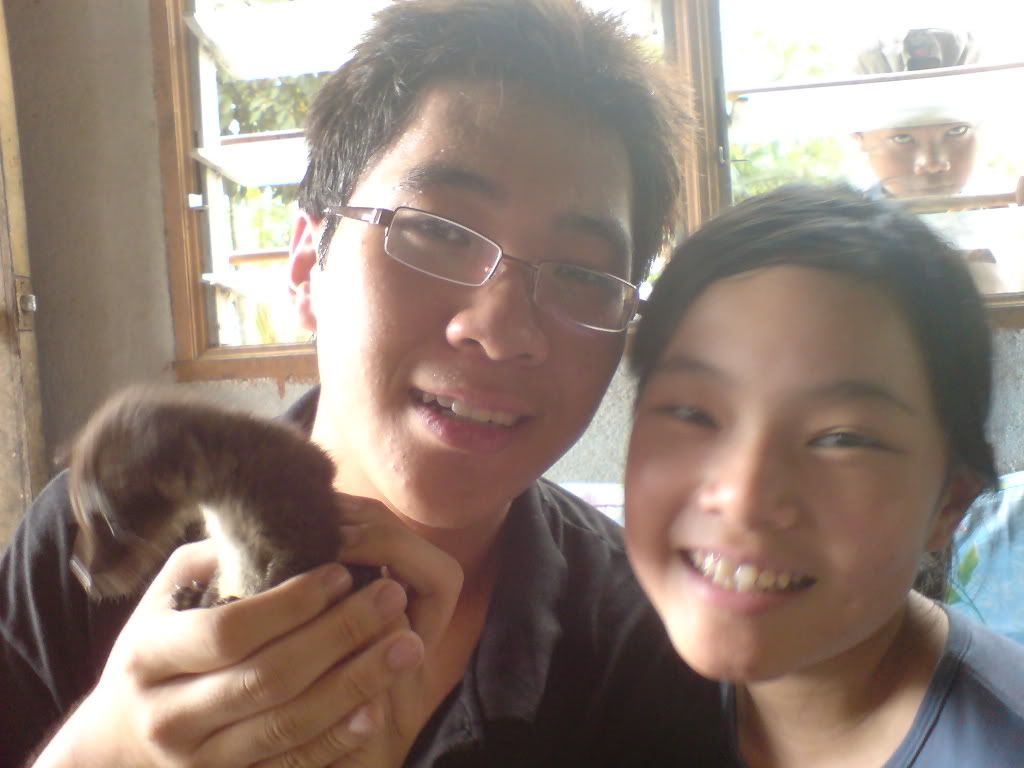 Posing with the baby fox; Matt and Carmen. Credits to Uncle Mike for the picture.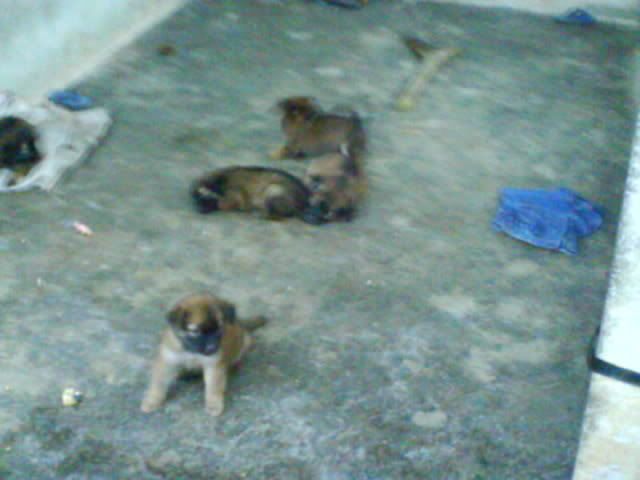 The litter of puppies.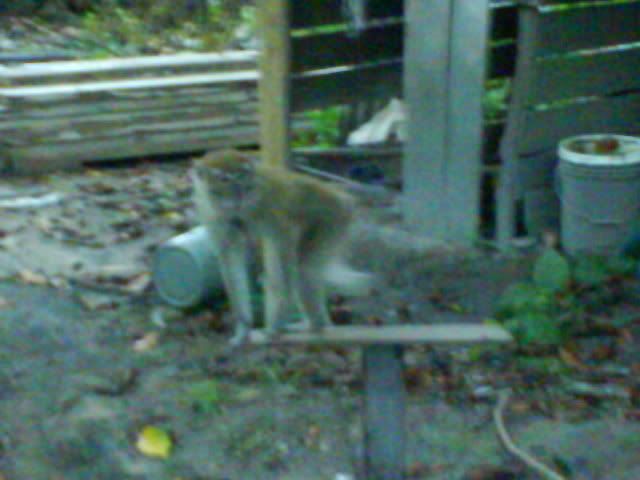 Monkey madness.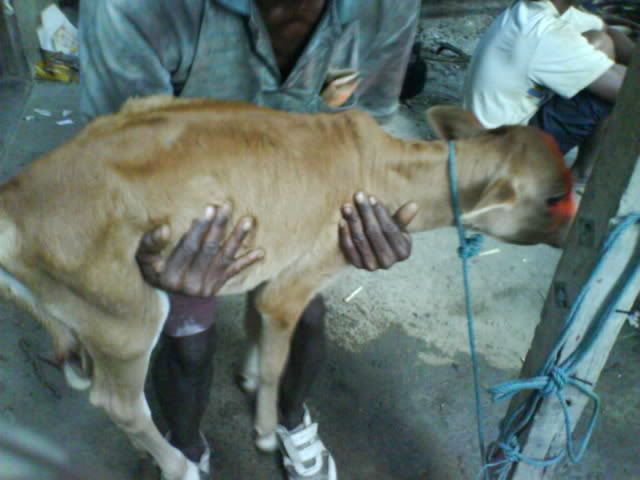 A rather shy baby calf.
After visiting both villages, we had some light tea, and drove to Kampung Jus, the place of our actual destination. Though it rained, but thank God, we accomplished our mission there, and got to share God's love with the people there.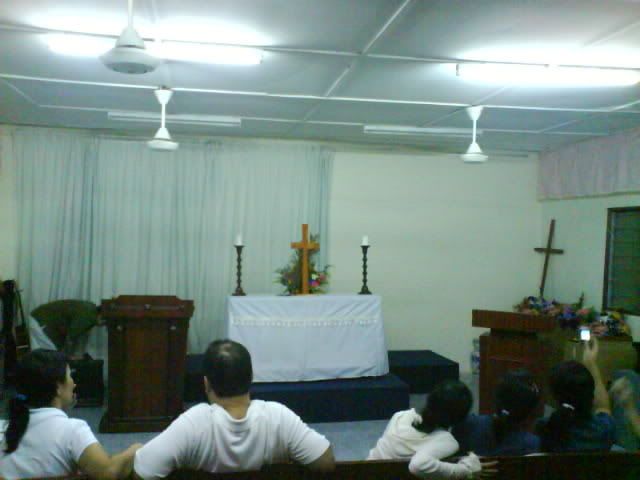 Relaxing at the Jus Chapel in Kampung Jus.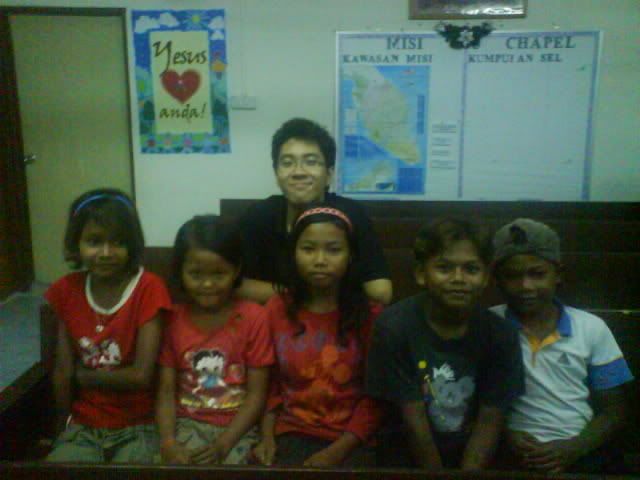 The kids from Muazzam Shah in Pahang, who were in our care for the entire 3 days.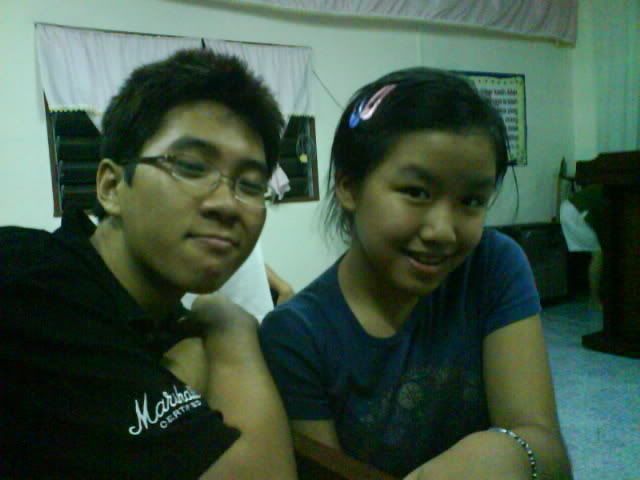 Matt and Claudia. Credits to Jerusha for the picture.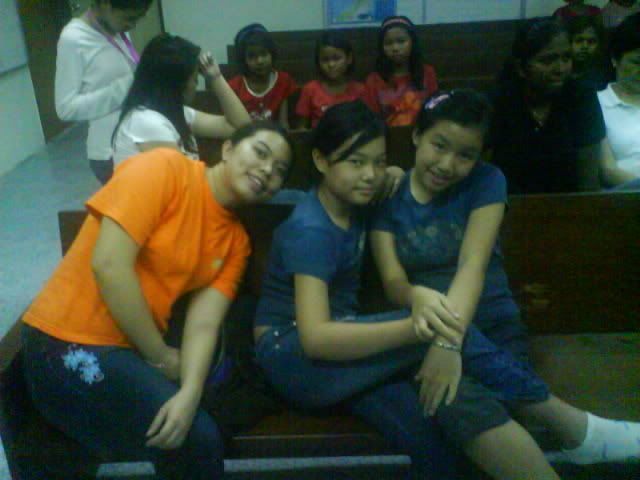 Jerusha, Carmen, and Claudia.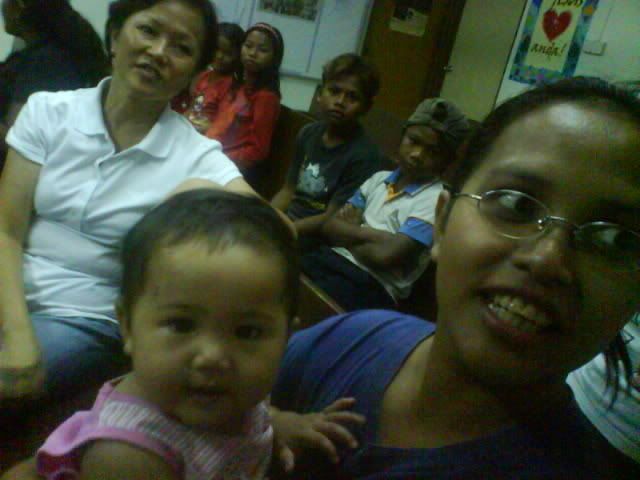 Aunt Ina(In the background), Lisa(Pastor Joseph's wife) and her 8 month old baby, Jane.
Went to Kampung Jus to check the place out, and to relax, before we went to Gemenchih to have dinner at a restaurant. What better thing to do before, and after dinner, than to take pictures.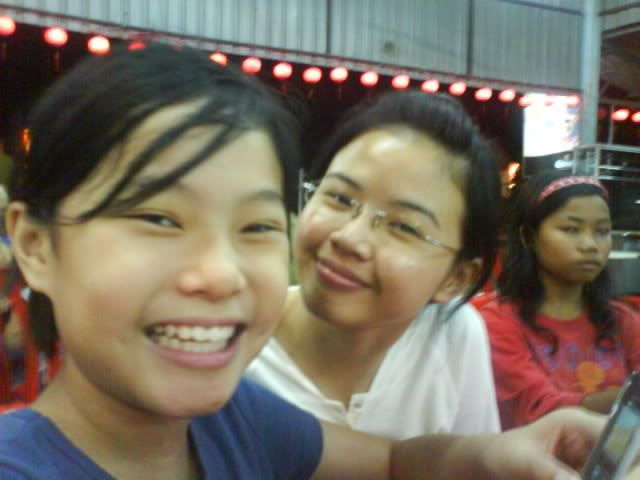 Carmen and Stephanie.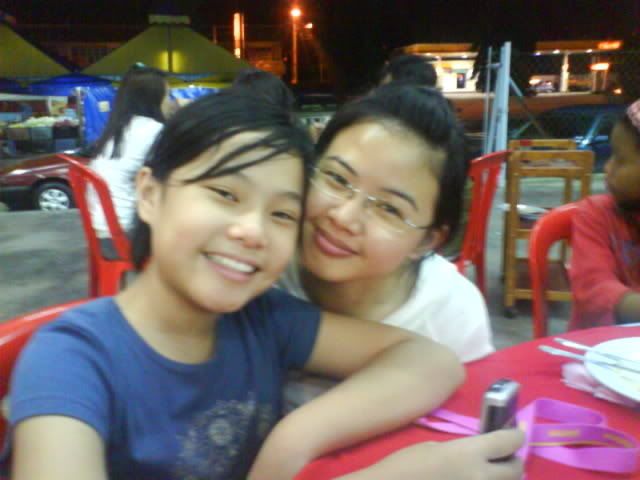 Take 2 of Carmen and Steph.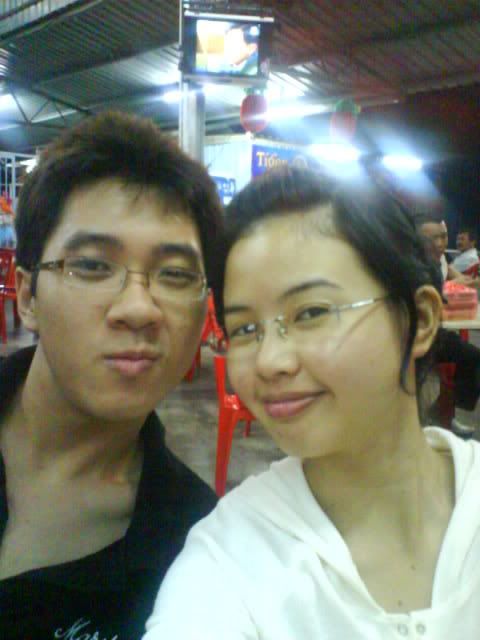 Matt and Steph. Credits to Claudia.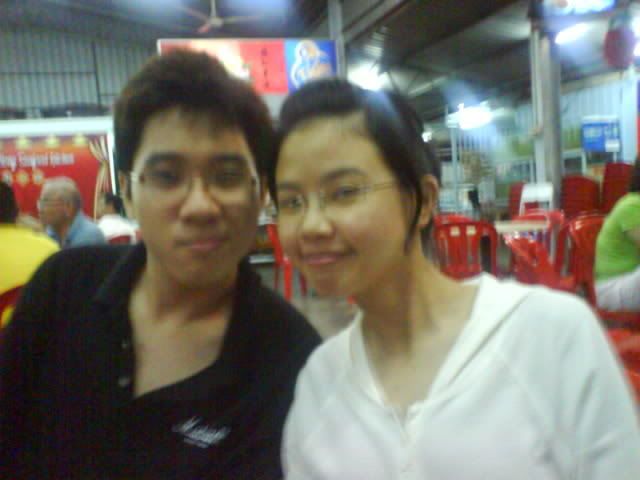 Matt and Steph, take 2.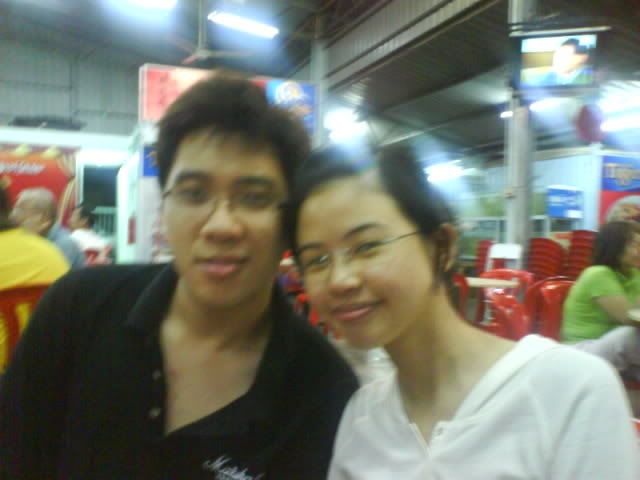 Matt and Steph, take 3.
After a rather fulfilling dinner, we headed back 'home' to Batang Melaka, bathed, and hanged out before turning into the night. The first night was a bit of an annoyance, as I couldn't really sleep, and there were mosquitoes swarming around the hall, which was where Uncle Mike and myself had to sleep.
I remember sitting there while Uncle Mike was sleeping, thinking to myself how isolated and lonely I was. It was 2.30am, and I did not intend to disturb anyone for that matter. I plugged music into my ears, and just sat there.
That very night, God reminded me of yet again the same lesson I've learned. Telling God how lonely I was, I talked to Him and He was yet again there. I distinctly remember Him telling me, "I will always be here for you, no matter what. 24/7, I'm always here. I've always loved you, and will always do no matter what."
I spent some time with Him, and then finally decided to try to go back to sleep, but I definitely learned how important He is. Thank You God for that very very valuable lesson. Even to the ends of the Earth, You are still next to me.
Day 2 coming up.
Signing off,
Matt