Listening to: Apologize - One Republic
My final post before I head off to Malacca for the weekends for missions. There was only 1 class this morning, Management Accounting. Lunch was at Pak Li's at Kota Damansara. While hanging out, we started taking some pictures, or rather, more of comparing each other's camera capabilities.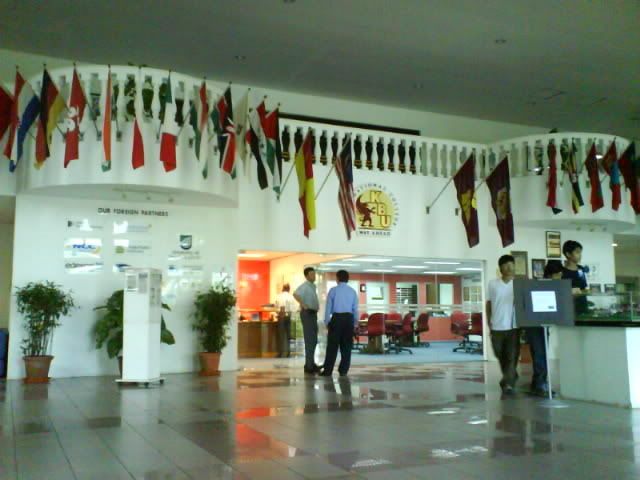 KBU's Lobby.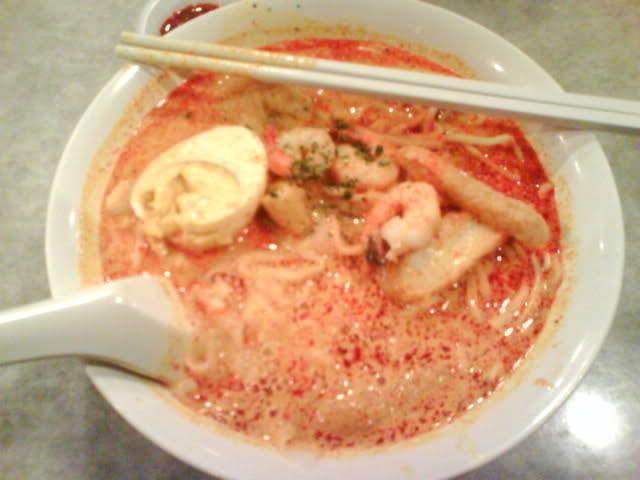 Katong Laksa, as they call it. Its pretty affordable I might add. Not too shabby in terms of its taste.
Here's one of life's irony.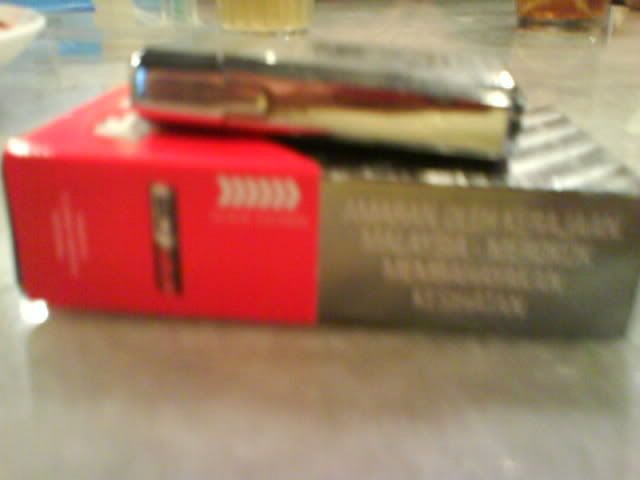 Smoking? Nawh...Just pointing out ironic facts. Check out the words.
Here's a better view.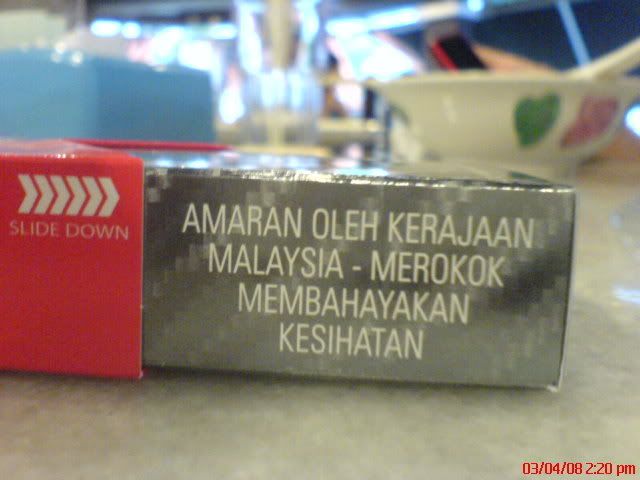 Isn't it ironic that they have this labels on cigarette packets, and yet, they are still on sale? Well, I guess the government
tried
to warn people. xD For the benefit of those who don't understand, it says "Warning by the Malaysian government - Smoking is bad for health."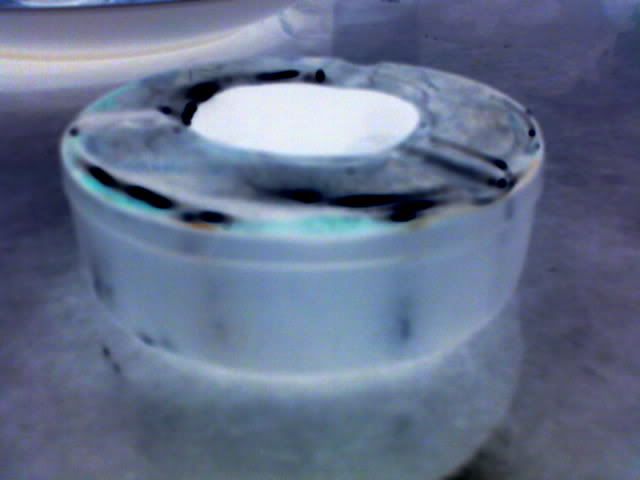 Ash trays anyone?
Ended the day with football, and getting really annoyed with one particular person who was playing as if it was a World Cup final, injuring me in the process. Well, will be in Malacca till Sunday. So my blog will be on a hiatus.
Yesterday's Champions' League matchup saw Liverpool obtain a precious draw with English rivals Arsenal, putting them in the driving seat for a place in the semi-finals with an away goal advantage. Anfield, the venue of the second leg would prove to be an advantage to Liverpool, but then again, anything can happen in football.
Thanks for reading. Keep up the visits. =D
Await my posts on my return.
Signing off,
Matt