Listening to: Everything - Michael Buble
The weekend has come to a sweet end, but then again, there's always a new day to look to every morning. Thank God for that. Lets have some updates starting from Saturday.
I headed off to Midvalley to meet up with Karmen and her friends, and we ended up walking around window shopping, before we had lunch at Paddington's House of Pancakes.
Check this out. Notice the error? Hahaha!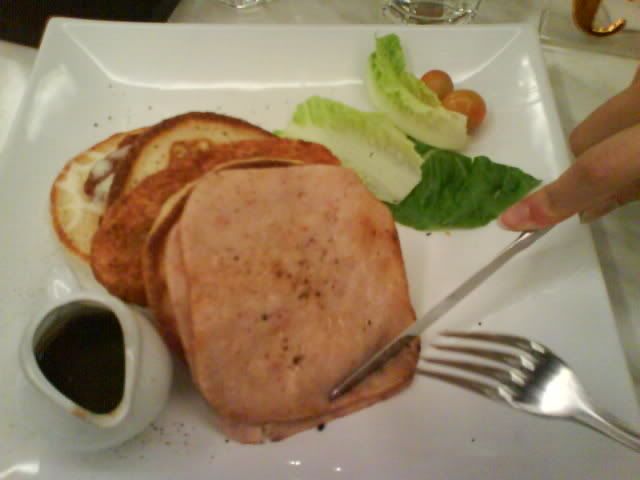 My lunch. It was some pancake thingy, with bacon, as well as hashbrowns. Pretty good, especially with the sauce.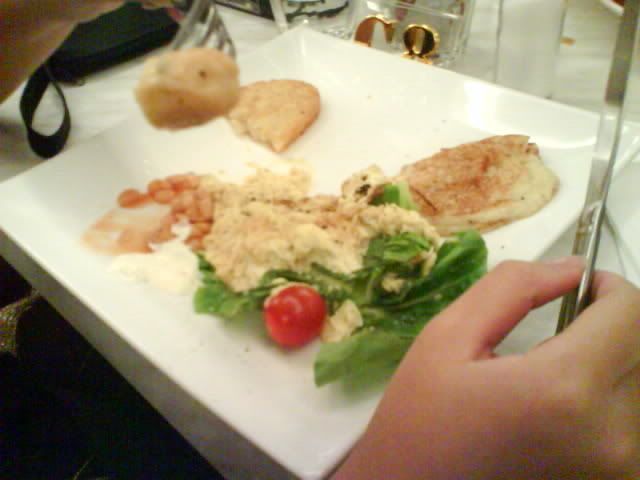 What's left of Karmen's lunch. xD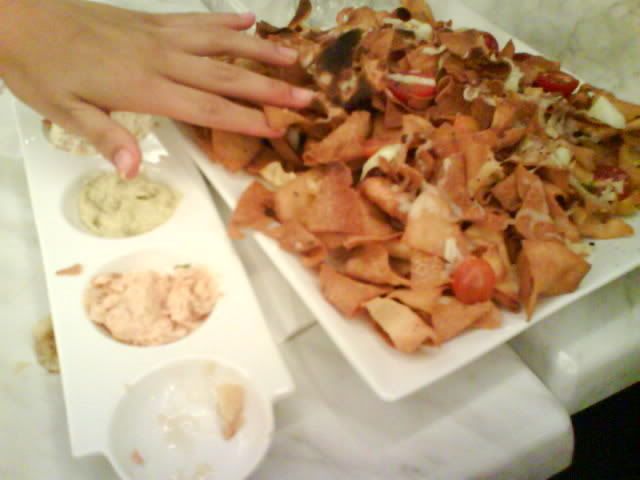 Sheryl's nachos. This was supposed to be a kids' meal. So much for a kid? You tell me. There were 6 of us, and we couldn't even finish it.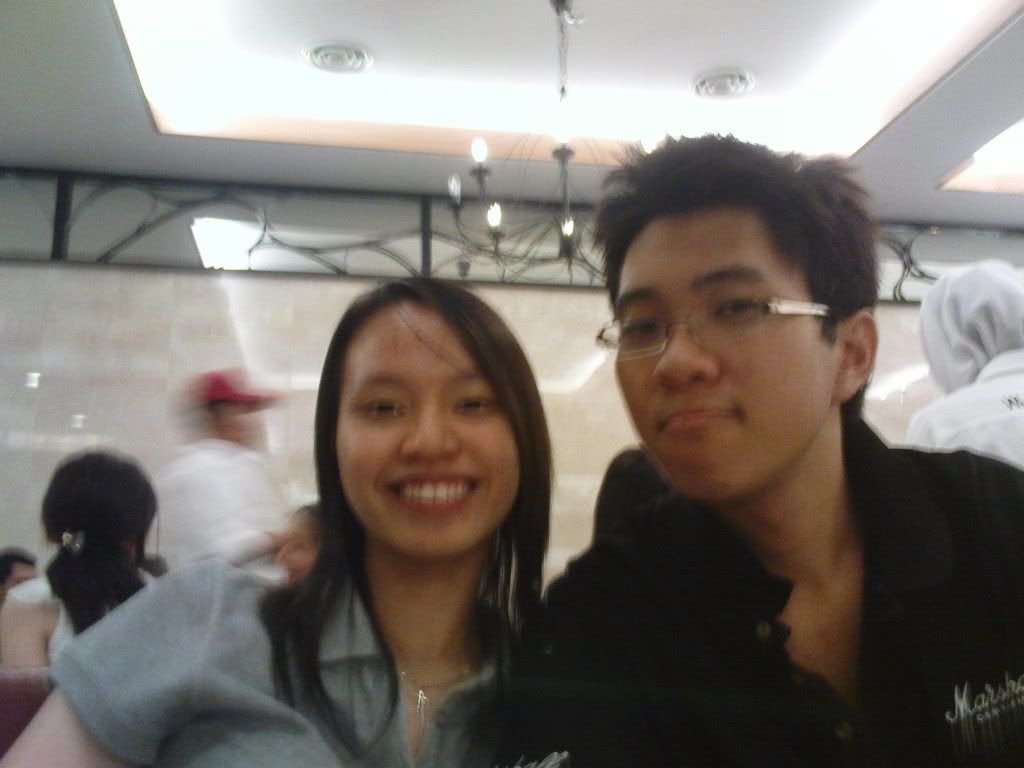 Sheryl and Matt. She pulled me into the picture, literally. Lil Ms. Random.
After lunch, fetched Sheryl back, then headed off back home to pick Andrew for worship practice. After which we went off to Brandon's grandfather's place fo have dinner, and we went for the highlight of the day.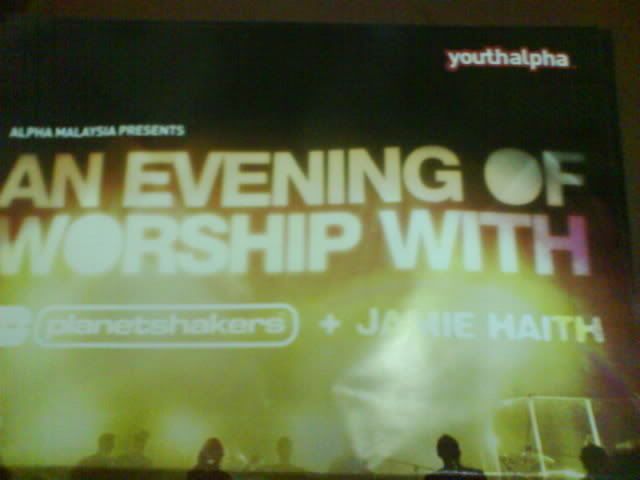 Organized by Youth Alpha. Look at what it says! An evening of worship with PLANETSHAKERS @ FGA!
It was my first time seeing them as I had missed all the conferences before, and I was really excited to go for the concert. Started at 8pm, but we were there by 7.10pm and already it was freaking pack, just queueing up for the line. Met up with Sheryl and the gang again, and thankfully, she knew shortcuts to the balcony and we managed to get seats. It was quite hilarious being pulled here and there without knowing where she was taking me.
This was at the foyer, 45 minutes earlier before the actual event started. This is not the worse of it.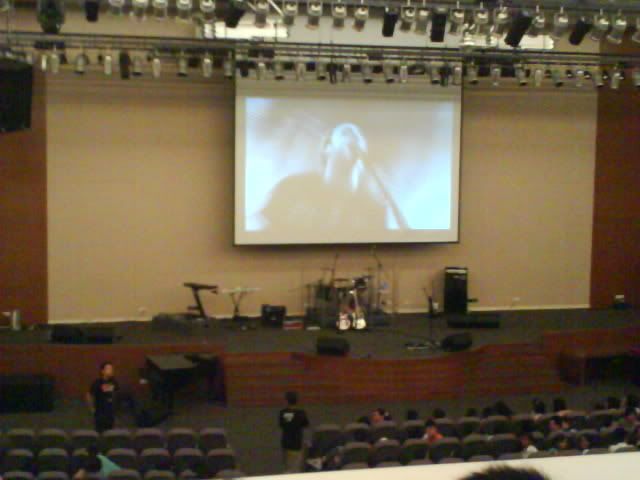 At 7.20pm.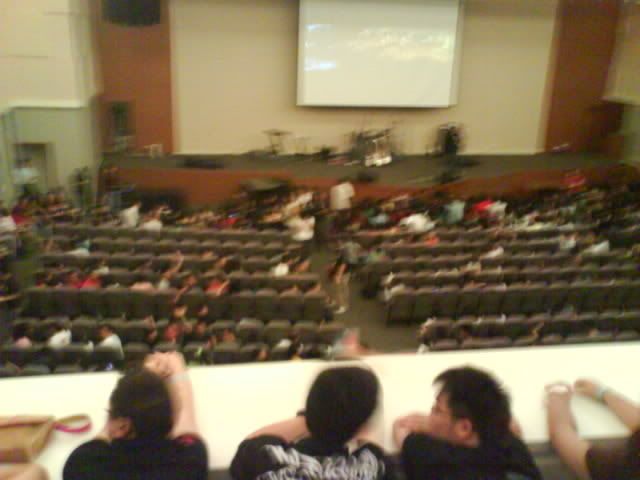 At 7.30pm. The view from the balcony. This was not even half of the actual amount of people who went. The sitting capacity was 1,500. Roughly about 2,500 people were present. So you can imagine, the whole place were packed. Everyone was sitting on the floor towards the front.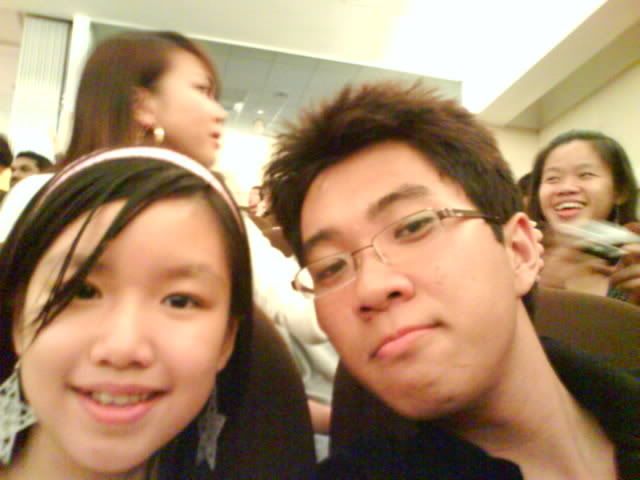 Claudia and Matt before it started.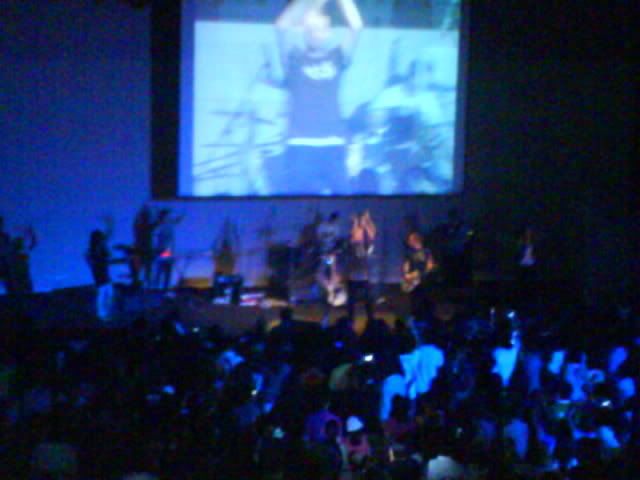 Planetshakers in the house.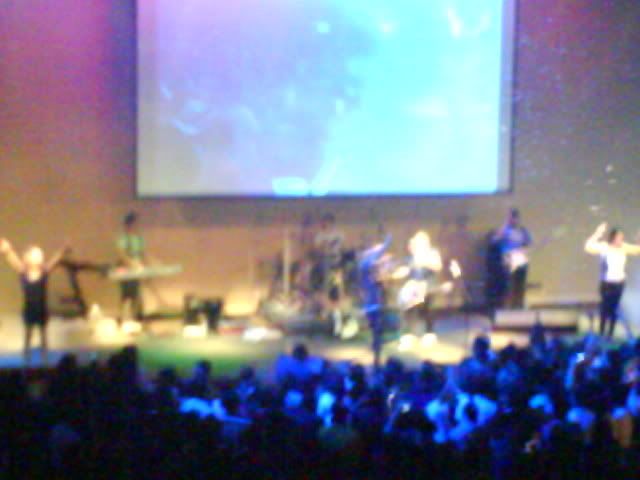 Blurry, but a night to remember.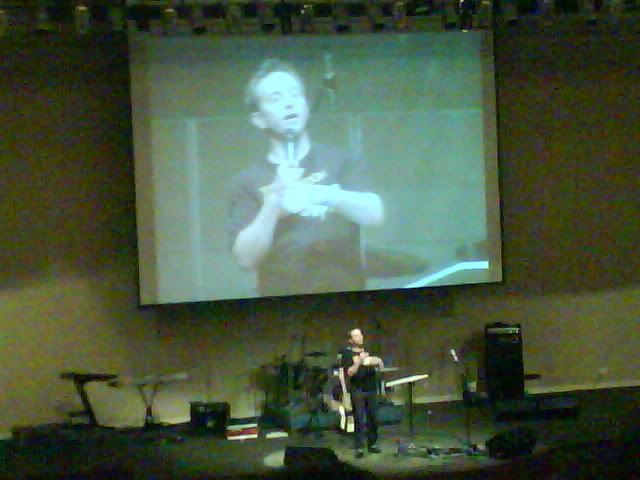 Rev. Jamie Haith. One of the founders of Youth Alpha, if I'm not mistaken.
The praise and worship was awesome, and to worship with Planetshakers was like the highlight of the week. The presence of God was awesome, and I can't wait for their next visit to KL again. Rev Jamie Haith was extremely hilarious but yet provided the truth for all of us there, that we are indeed called to draw near to Him, follow Him, and then sent out by Him to be lights in our worlds, no matter where we are.
After that, we had more worship again with the Planetshakers band, and there were chants of "We want more" after they finished song after song. Got a drink from a nearby stall, before Aunt Pek See picked us back. Will get their latest album. Maybe I should put that on my wishlist. xD Met Sean Fabian, as well as Ian and a few old high school friends at the concert. It was good catching up with them.
Anyway, went back, had "midnight sharing" till 2am with Brandon, and then it was off to bed to prepare for today's service. Appropriately, it was about prayer and in conjunction with what Aunt Pek See was talking with me about the past night. Thank God for that. Really timely... = )
That was about it, and I'm really really dead tired. College starts again tomorrow. Bleargh...Till my next post, I bid you all a fond good night. I end my post with a self-portrait that Brandon's mirror played a part of. xD
Mirrors are my best friends. = )
Signing off,
Matt
PS: Don't try to act buddy-ish with me. The minute you crossed that line, you lost my respect. The fact that I've heard all those things about you, makes me feel even more incredibly disgusted. Just leave me the heck alone.