Listening to: Tattoo - Jordin Sparks
Foosball session was pretty good yesterday.
College has been pretty monotonous at times recently, but classes have been fun, somewhat. KBU is being increasingly annoying, as we've come to suspect that they're the ones calling JPJ to
saman
our cars in order to force us to buy their parking stickers. Bunch of moneyfaces! I don't even know what to say about today, except...
No, I can't say it. I'm speechless. Lets keep today a mystery.
Day 2 - Outing to Saint Paul's Hill
Woke up bright and early though I lacked sleep the night before, and my reward for waking up early?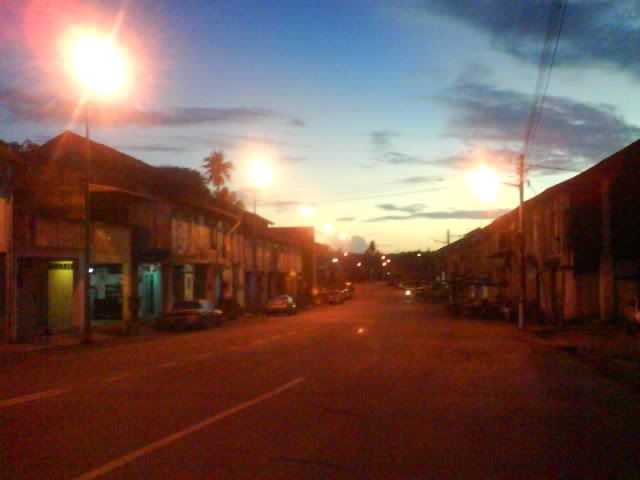 Well, wasn't much of a sunrise, but I did enjoy the fresh morning air and the surroundings. Something you can't get in KL.
We didn't have breakfast, as apparently there would be breakfast provided. So, we got on the bus at 9am to take a 45 minutes ride to Malacca town, where we were suppose to rendezvous with Dude Shen's convoy.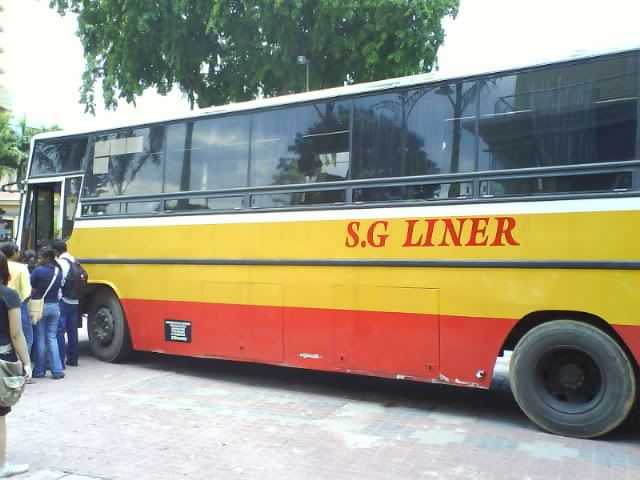 Our ride.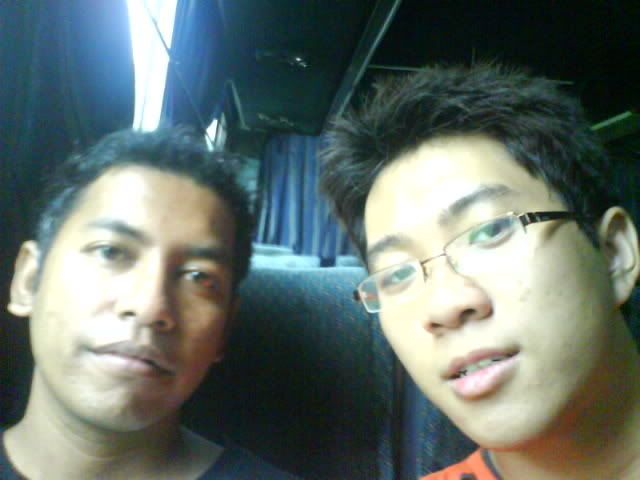 Mark, one of the leaders of Kampung Jus, and yours truly.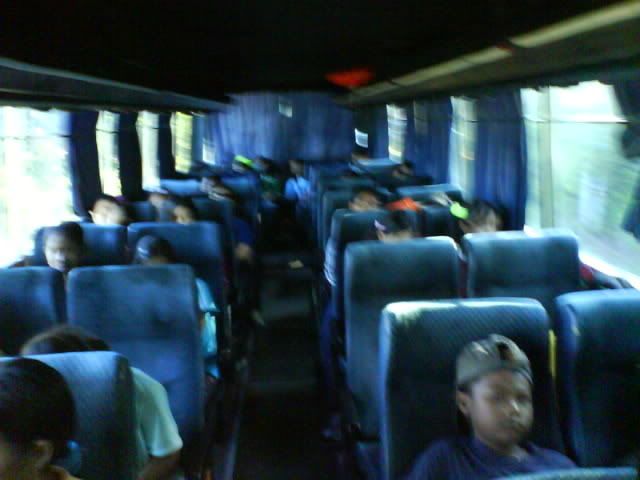 Looks like we all woke up way too early. The majority dozed off halfway through.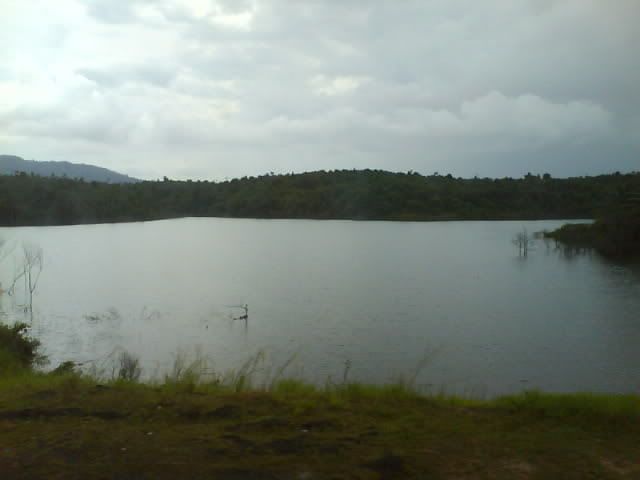 Kampung Jus Dam.
When we finally reached Christ Church, the picture craze came about. So, I'll let the pictures do most of the talking.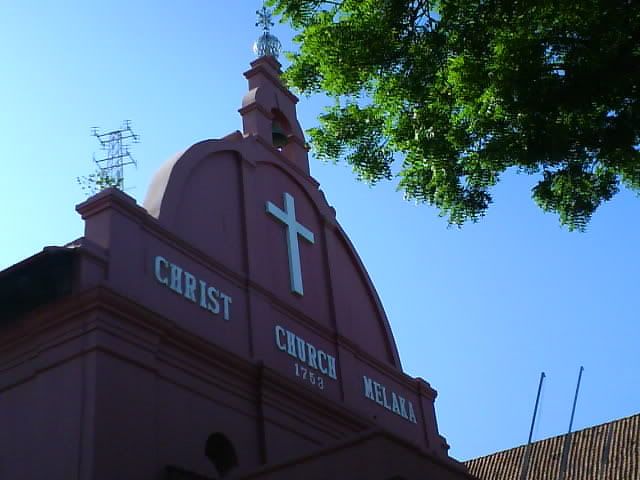 The destination: Christ Church Melaka.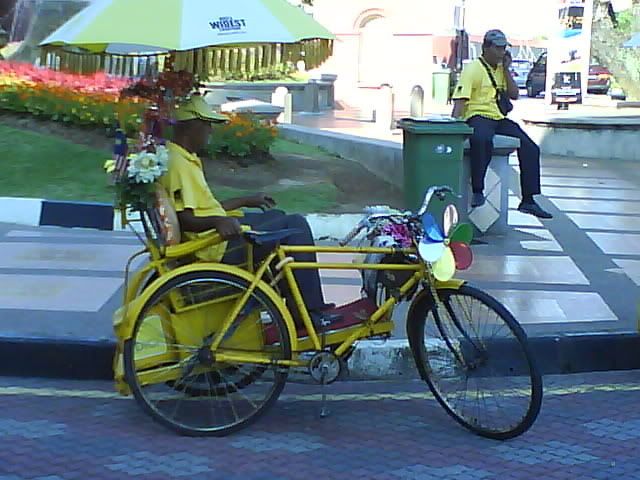 Pure classic.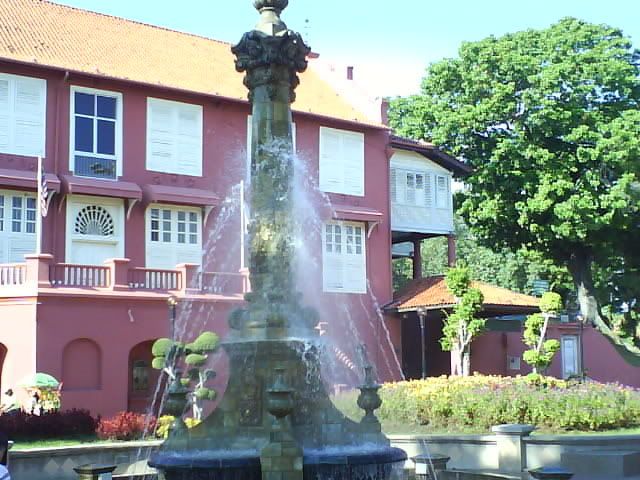 Picturesque indeed.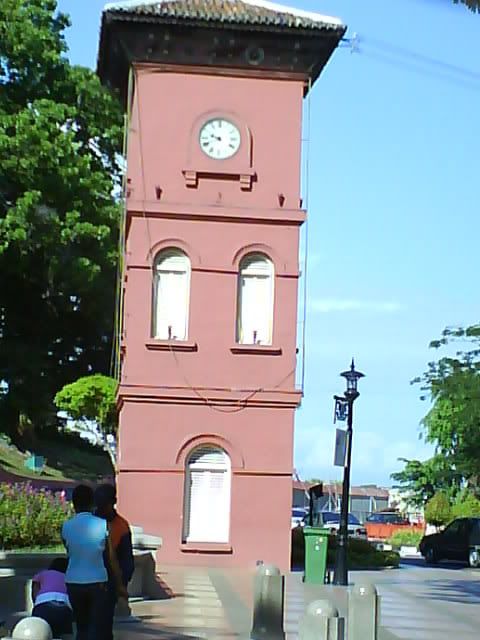 Faithful time keeper.
Their job seemed so glamorous. All the tourists flocked to them and started snapping pictures.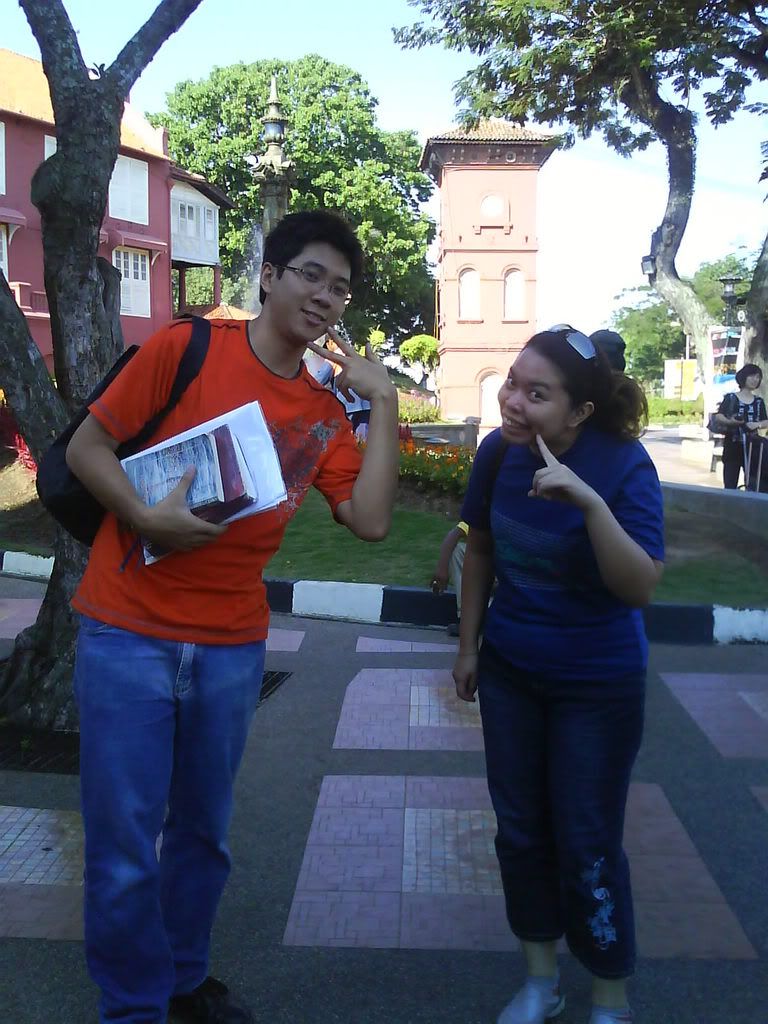 Matt and Jer. Lala pose? Our speciality.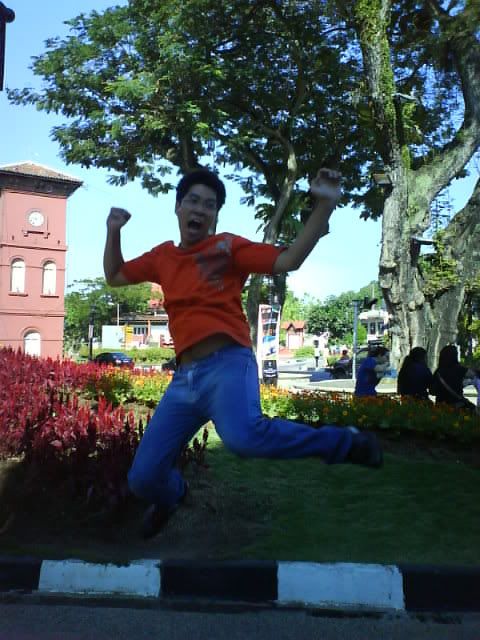 Decided to do everybody's favourite. Jump shots! Credits to Claudia.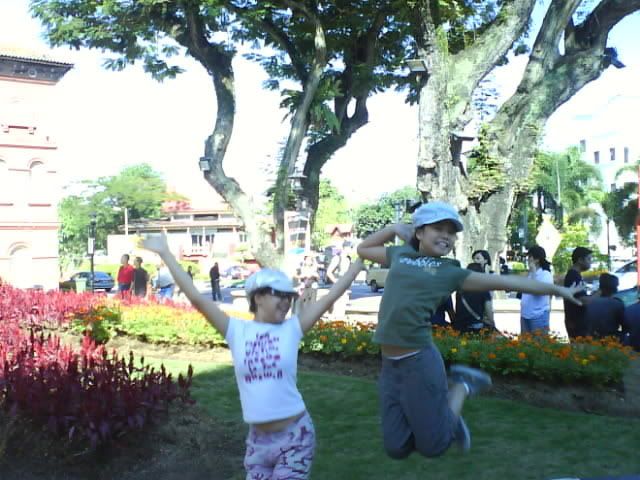 Jumping along.
I guessed they learned from the best. xD
I skipped breakfast, and we headed off to the jetty for our 45 minute ride around the island. It was pretty slowgoing, but the company made it alright.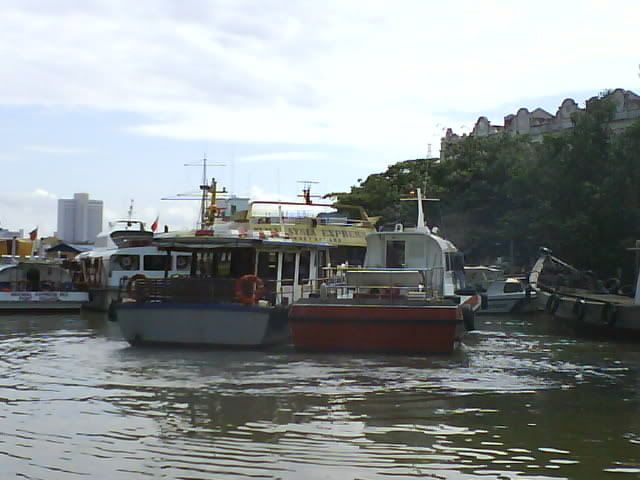 The jetty, or part of it.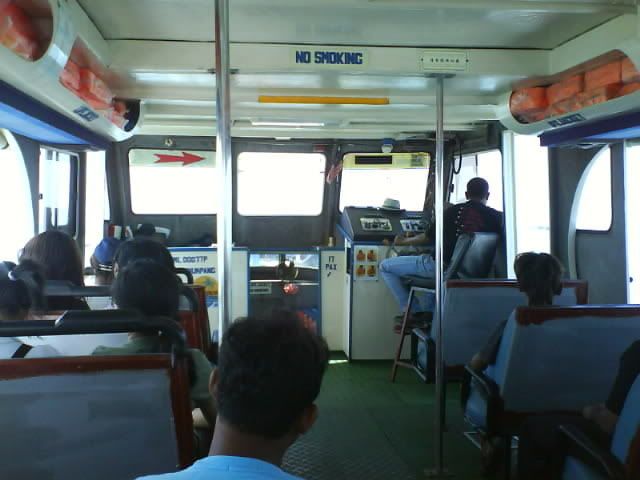 Inside the boat.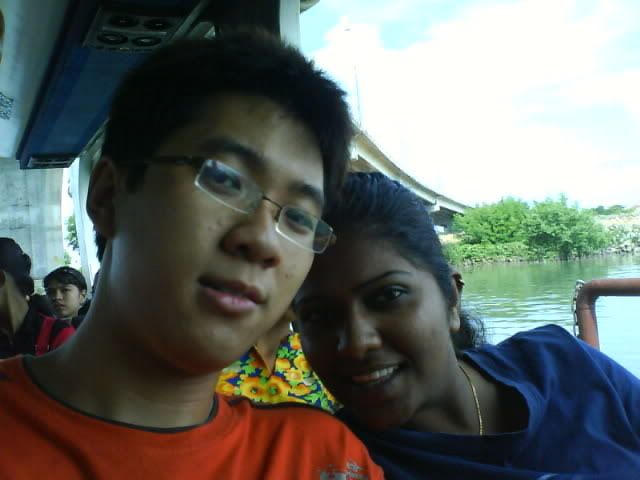 Matt and Sharon. Picture taken courtesy of Jerusha.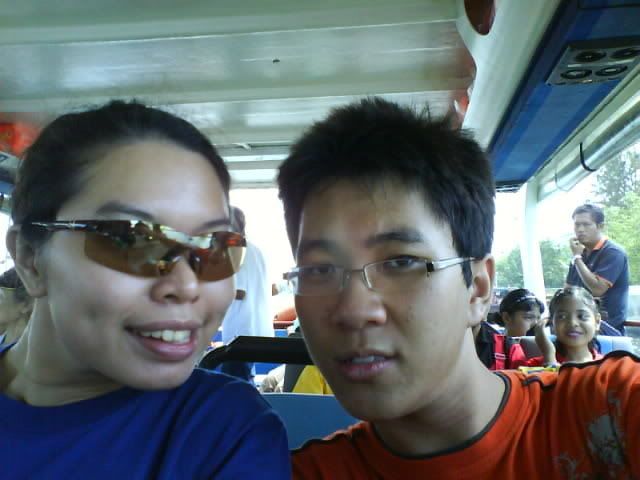 Jer and Matt. Credits to Sharon for the picture.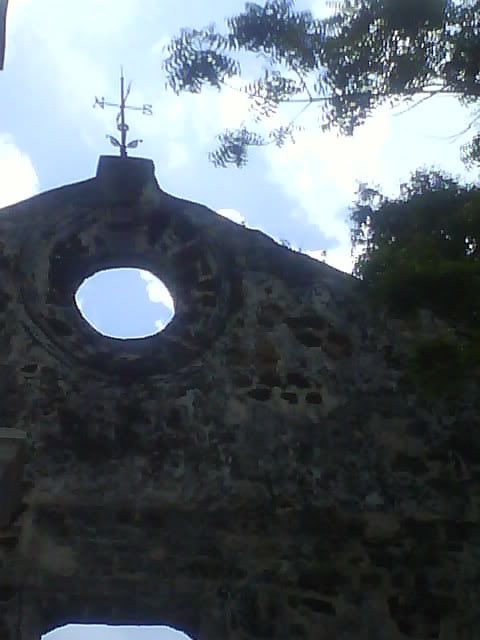 Part of the Saint Paul Church. Taken by Sharon.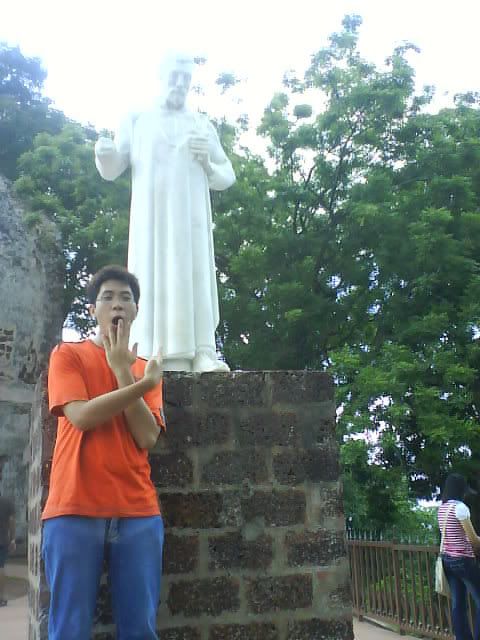 Next to Francis Xavier Statue. Credits to Sharon.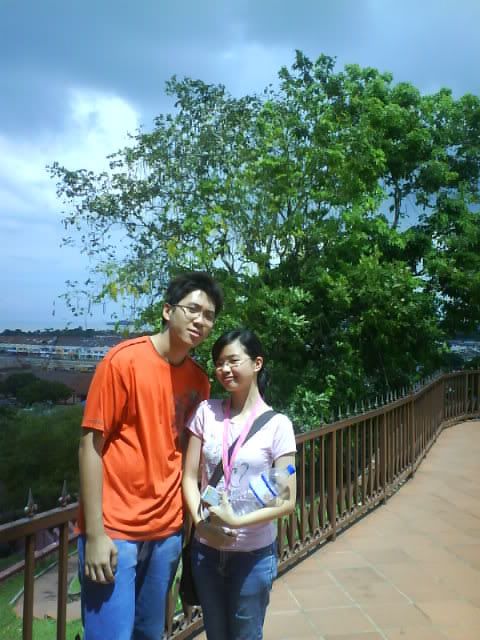 Matt and Steph.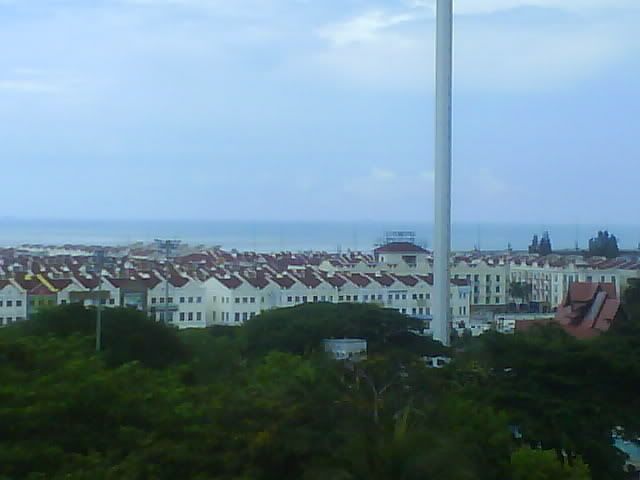 The view from the top.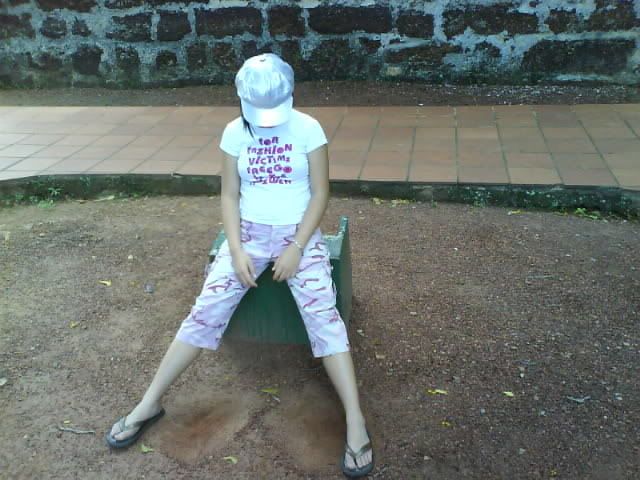 Claudia being emo.
The outing was pretty good. I wanna thank God that He gave me the courage to share with the youth, though there were tourists walking about. It was something I've always been afraid to do, but I thank God that He has helped me overcome my fear, and hopefully in time to come, I'll be more brave for Him.
Sharing session. And yes, I'm in an orange shirt.
After the trip, we went nearby to Padang Pahlawan, the Melaka Megamall. The first thing we did, was to head off to McDs for a very much satisfaction of a deprivement of ice-cream from McDs.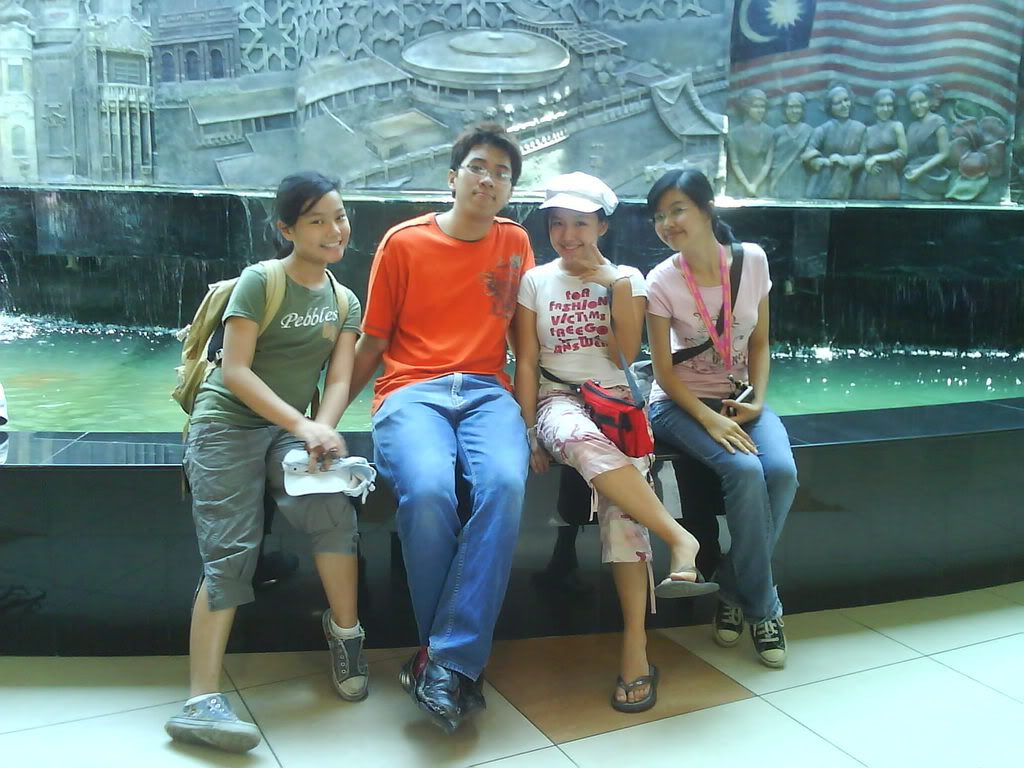 A thorn among the roses? xD Credits to Jer.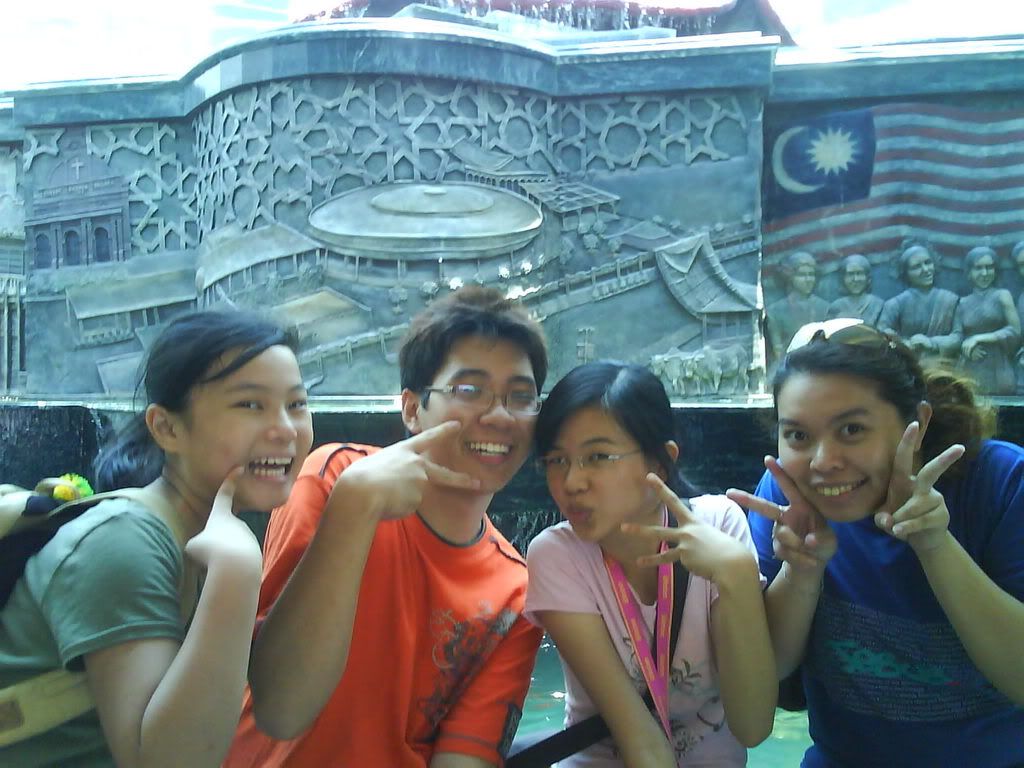 1, 2, 3, 4. Lalaness!
Then, we walked a bit here and there, before we took the bus back to Batang Melaka, and thus ended the day's activities. Reached back, and everybody was just hanging around while waiting for time to pass by.
Had a cup of coffee with Dude Shen and Aunt Ina, and then, just hung around. Everybody was just hanging around while waiting for time to pass by.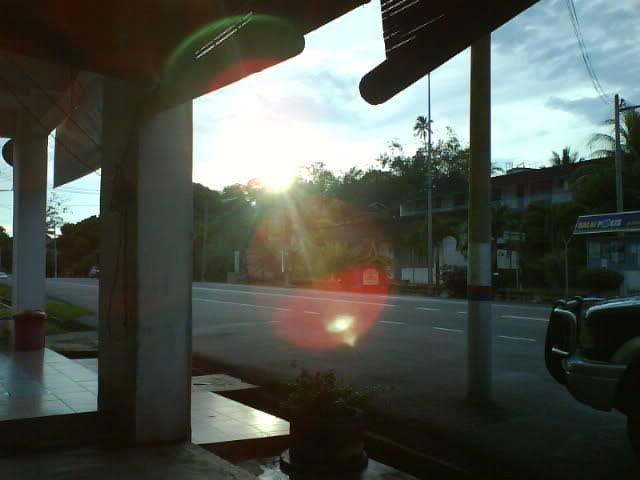 The sunset.
After dinner at the same restaurant, we headed back, had a time of sharing and praying, before we discussed the plans for the following day.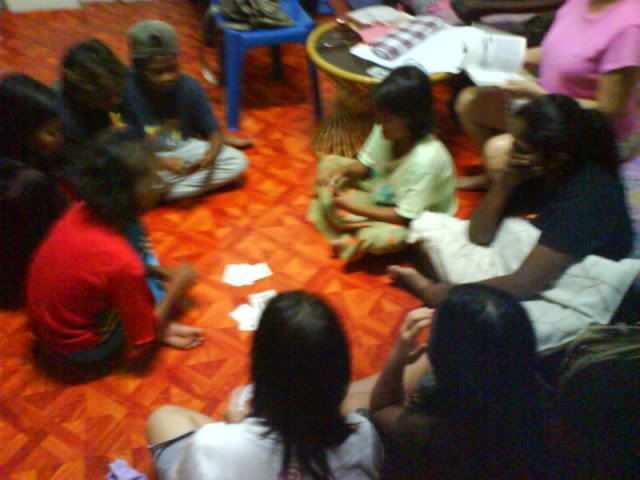 The Orang Asli kids were actually rather good with
chor dai ti
.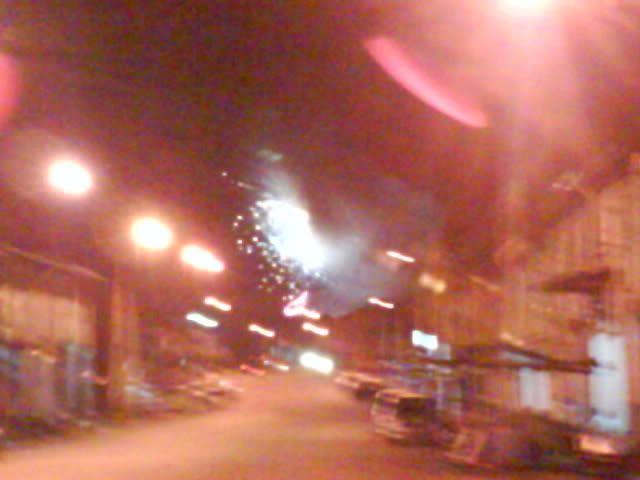 There was some fireworks, but I couldn't get there in time to snap the picture. Therefore, this is the best I could get. Extremely blur.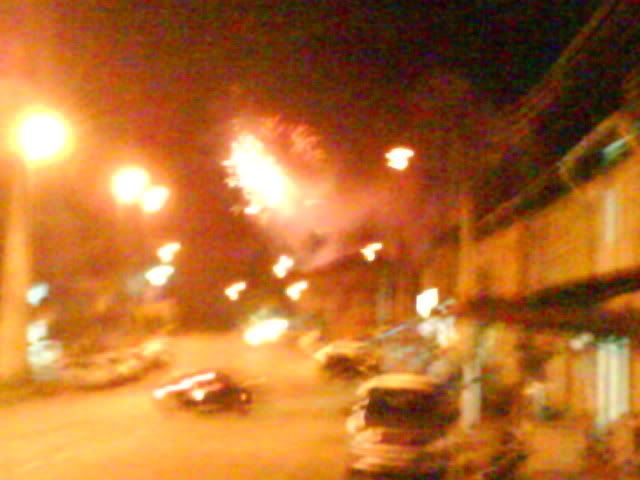 Another blur picture. My apologies...
Headed off to the Mamak nearby for our favourite Malaysian food, roti canai. On the way back, I snapped some pictures of the near empty road. It gave me such a peaceful feeling. Batang Melaka is definitely the best place to relax, and come for missions. =P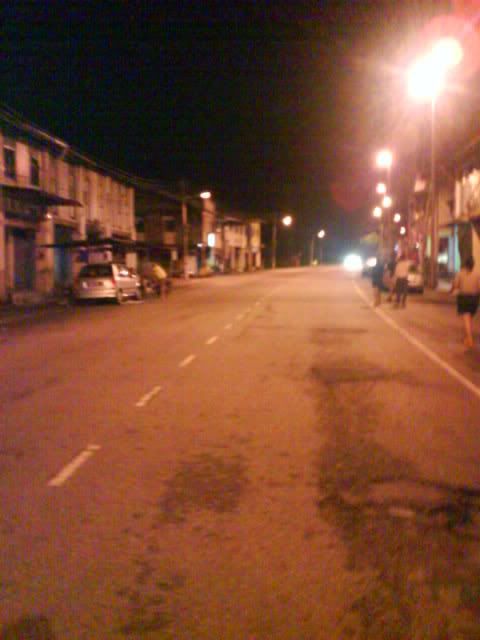 The highway.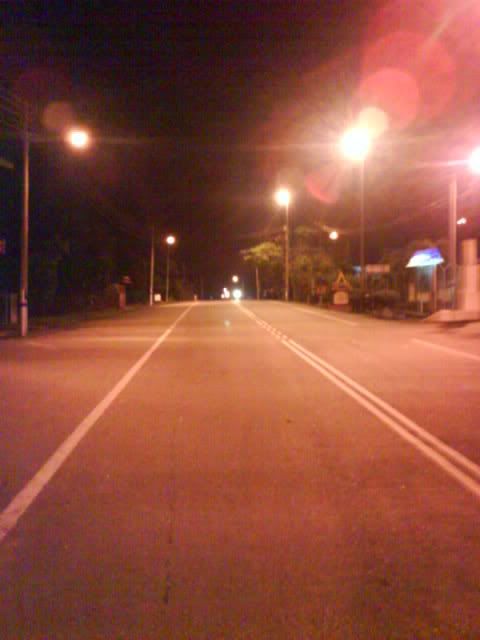 And life's road seems ever so long.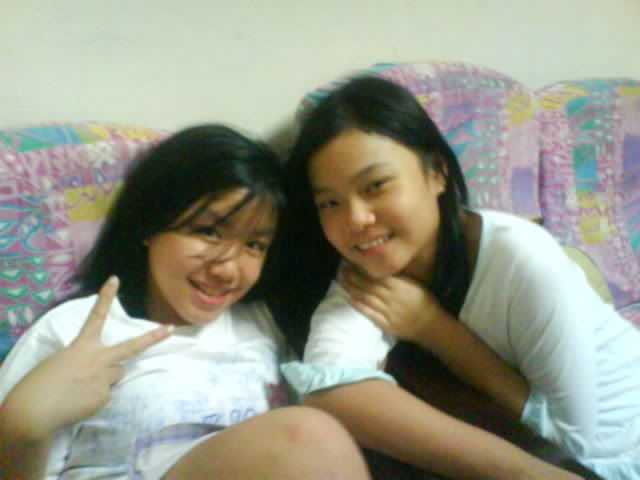 Claudia and Carmen.
And that was it. Turned in to bed pretty early, and thus, ended our 2nd day of missions. 3rd day will be coming up very shortly.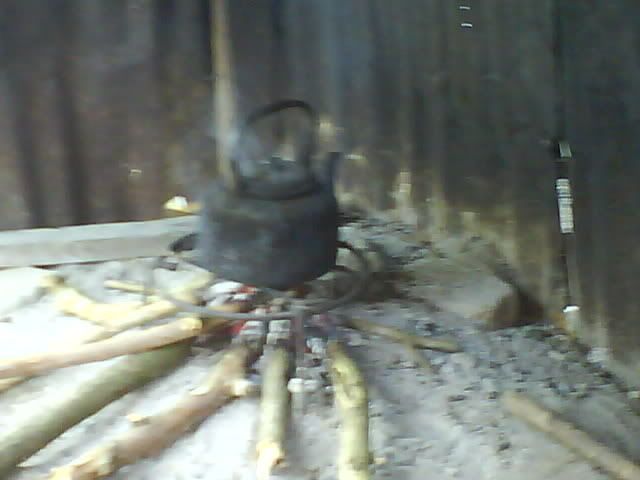 This is how they boil their water.
Signing off,
Matt